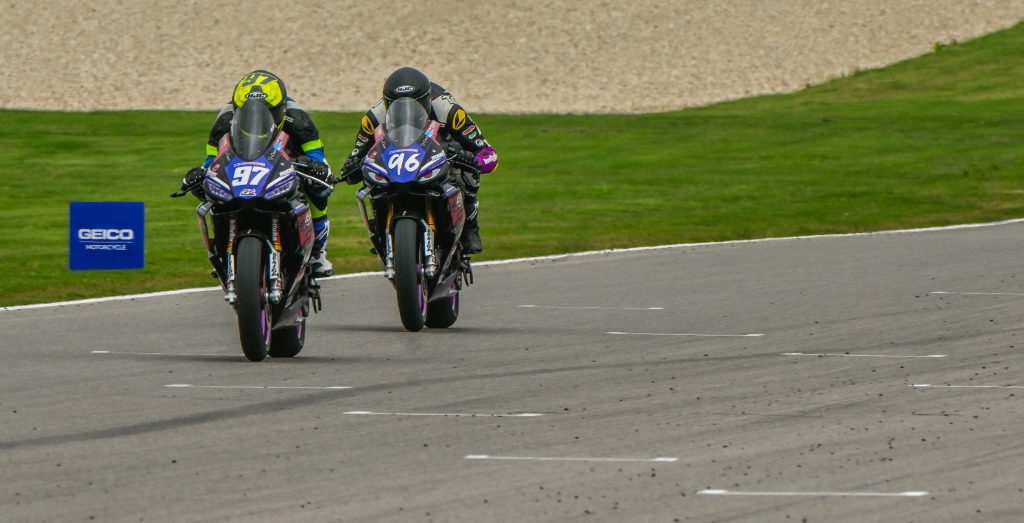 MotoAmerica, North America's premier motorcycle road racing series, is proud to announce that Aprilia will again be an official partner of the 2023 MotoAmerica Championship with its RS 660 also a major player in the REV'IT Twins Cup title chase.
Aprilia and its RS 660 won the 2021 MotoAmerica Twins Cup Championship, and the Italian marque is hoping to re-gain the title in 2023 with nine riders signed up to compete in the REV'IT! Twins Cup title chase on RS 660s. So far so good for the brand as Aprilia RS 660-mounted racers have won five of the first six races of the season with victories at Daytona International Speedway, Road Atlanta and Barber Motorsports Park to start the season.
Aprilia, which is headquartered in Noale, Italy, has been a major player in international racing, winning 54 World titles (38 in Grand Prix, seven in World Superbike, and nine in off-road disciplines). Aprilia produces four sportbike models (RS 660, Tuono 660, RSV4, Tuono V4) and an adventure bike (Tuareg 660). The company also produces the RS-GP, a MotoGP race winner, and World Championship contender.
"Aprilia's history in motorcycle road racing speaks for itself," said MotoAmerica COO Chuck Aksland. "They are a true racing company, and it shows in their products. The RS 660 had a big impact on our REV'IT! Twins Cup class and was a winner right out of the box. This year's series promises to be a fight to the very end and Aprilia is definitely in that fight. We look forward to some exciting racing this season and are very appreciative of Aprilia's continued support of the MotoAmerica series."
"We are pleased to continue our participation in MotoAmerica with Aprilia, and the REV'IT! Twins Cup Championship with the RS 660," said Marco d'Acunzo, President and CEO of Piaggio Group Americas. "The series provides the perfect platform to showcase the abilities of the RS 660, which offers competitors a winning combination of performance and precision. The capability of the RS 660 is inherent from the race history of Aprilia, which has a heritage of producing championship bikes and riders, and with MotoAmerica Aprilia has the ability to support a new age of racers who can grow through the brand here in the U.S."