The following is from Pure Attitude Racing…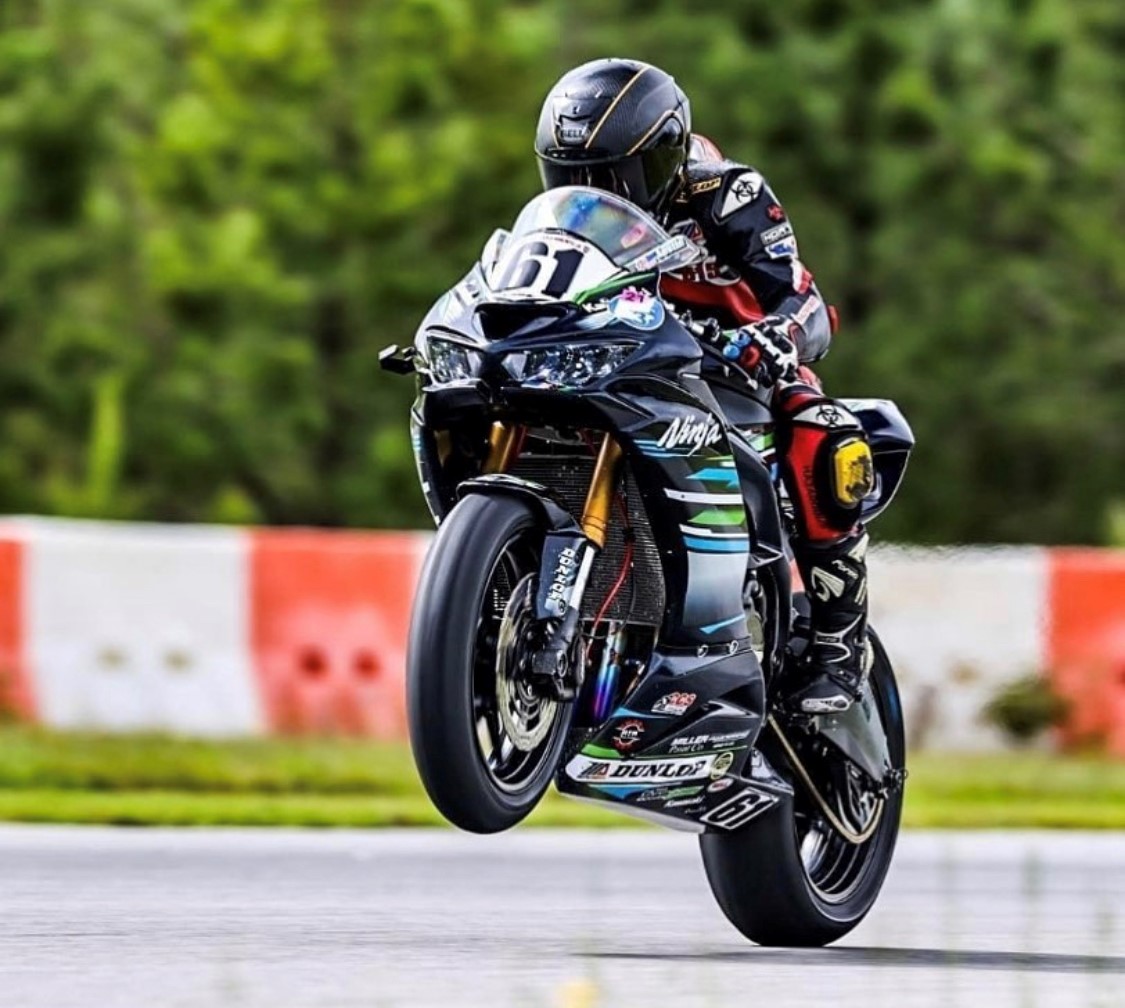 The following is from Pure Attitude Racing…
Pure Attitude Racing is delighted to announce that Austin Miller will represent them in this year's MotoAmerica Supersport series. He will campaign a Kawasaki ZX-6R.
Eighteen-year-old Miller is a former off-road champ, winning multiple state AMA championships in both Motocross and Supercross. Currently studying at The University of North Carolina at Charlotte, majoring in Mechanical Engineering, he made it to Loretta Lynn's National in 2017 before turning to road racing the following year.
With limited tarmac experience, Austin impressed on his MotoAmerica debut last season, finishing tenth in Twins Cup in race one of the season opener at Road America, before jumping to Supersport for the remainder of the year. Amassing points in four races, the talented youngster ended the year with best results of 12th at both Michelin Raceway Road Atlanta and Barber Motorsports Park, catching the eye of Pure Attitude Racing and the Pure Attitude Racing Academy (PARA).
With an expanded on- and off-track program in place for PARA for 2021, and after understanding Austin's long-term goals, a partnership between the two was a natural development and, following recent discussions, terms have been agreed on that will see the youngster running in Pure Attitude Racing colors for the upcoming MotoAmerica season. You can follow Austin on Instagram here: www.instagram.com/austinmiller_615
Austin Miller: "Pure Attitude Racing was brought to my attention after a conversation with Michael Hill. I was quickly interested and set up a one-on-one meeting with him to find out more. After hearing about the team and the academy, I knew it was something I wanted to be a part of. The Academy is not just a riding facility, it will allow me to become a better rider both on and off track and a better man. Dean, the team owner, and his son Trevor have also been in touch with me and my father regularly and have worked around my crazy college schedule to further discuss the plan for me for 2021. Pure Attitude Racing is way more than just being on a team, it's a one-of-a-kind opportunity that I couldn't say no to. I'm looking forward to being part of Pure Attitude Racing for 2021. I know I will have a great team behind me and that they will push and help me to improve my riding but also with many other things in the paddock and away from the track. It's going to allow me to increase my profile and will open up many other opportunities throughout the season and for my future career. I will even get to ride with some world-class riders that they have onboard with their Academy. I will also be able to pass on my knowledge and experiences to others within the Academy, which is something not many others in the paddock get the chance to do. I am really looking forward to getting started with the team at Road Atlanta!"
Dean Standish – Team Owner: "We are delighted to be welcoming our third rider to the team for 2021, Austin Miller. Austin is a good kid with a great family and great support behind him. Between Austin's good nature and marketability coupled with Pure Attitude Racing's ability to promote him off track as we all nurture him on track, I am confident that our collaboration will be mutually beneficial. Austin's progress throughout the Supersport season will be exciting to watch. Welcome to the team, Austin!"