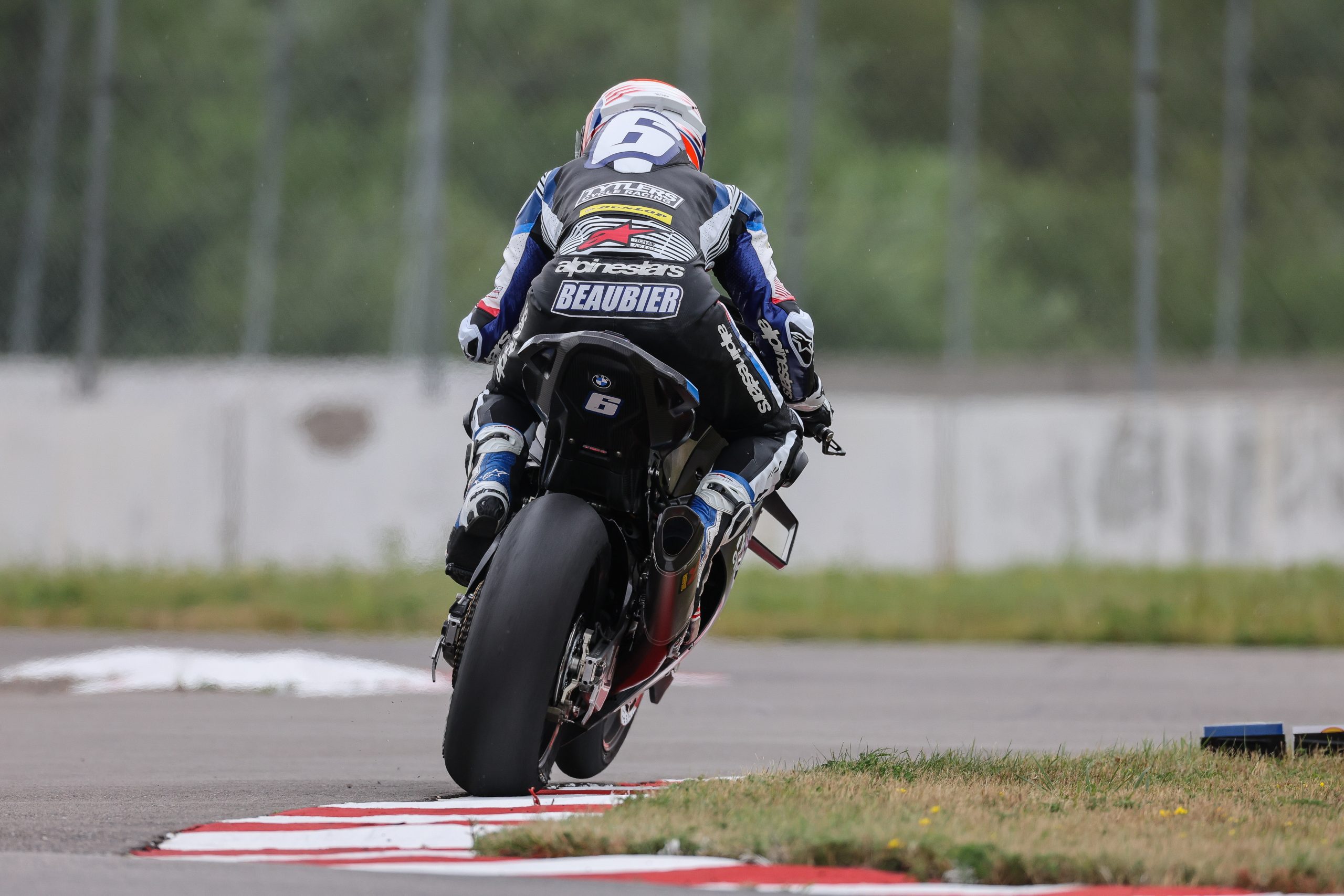 The following is from Tytlers Cycle Racing…
Tytlers Cycle Racing regrets to announce that Cameron Beaubier will take no further part in the 2023 MotoAmerica Superbike Season.

Beaubier, who immediately returned to winning ways on his return to MotoAmerica, was a title contender prior to a series of on track incidents that ruled him out of contention.

With the championship already decided, Cameron has decided to call time on 2023 and look at the bigger picture.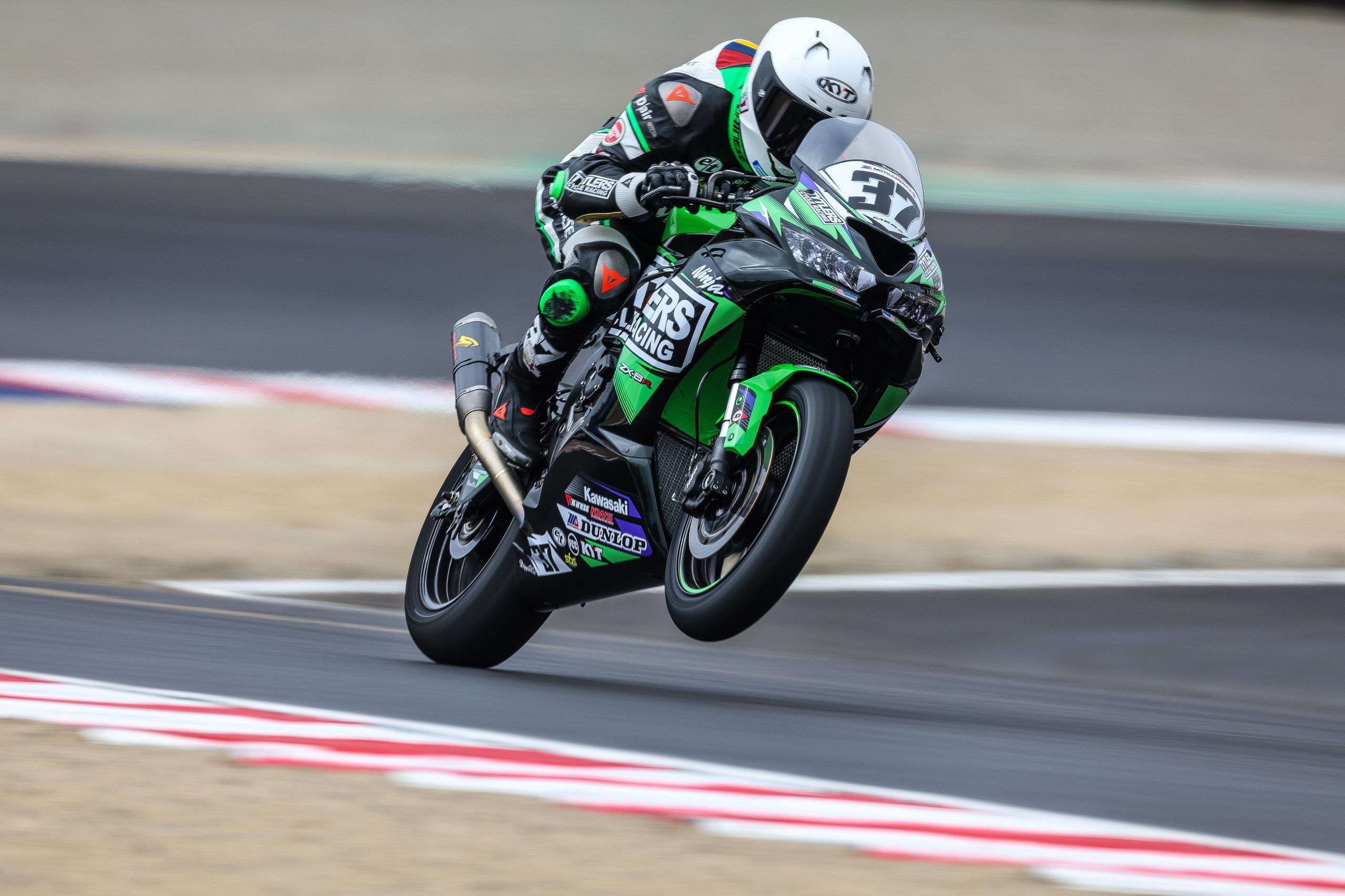 The team will change the #6 to a #37 after deciding Stefano Mesa will make his Superbike debut aboard the BMW M1000 RR at COTA alongside his Super Hooligan commitments. He will also ride in Superbike in the season finale in New Jersey. The move to the Superbike class sees Stefano cut short his Supersport campaign.
 
Michael Kiley – Team Principal: "I respect Cam's decision to sit out the rest of this season. The effect he has had on our program with BMW has been great. We look forward to many more podiums next year. Summarizing the rest of the season with our other riders, PJ has demonstrated that he can run at the front and take the top step. He has a shot at moving into second place in the championship, and the racing to decide the series runner-up is going to be exciting to watch! I have developed great respect for Josh Herrin's abilities this season. He is a great rider, and PJ will have his work cut out for him to take that spot away from him, but we will be heading to COTA and NJMP with that aim. Corey has had some rough luck but when you set that aside you see that he is making steady remarkable progress. I am grateful to Stefano for stepping out of a successful and exciting Supersport run to help us with the Superbike program. Finally, I cannot say enough about Jake Gagne, Richard, and the entire Attack Yamaha team. They are great competitors and great champions, and it is an honor to be on the track with them. 2024 is going to be epic in the MotoAmerica Superbike class but right now we are focused on finishing 2023 in style."
 
Cameron Beaubier: "After two hits to the head and some knee trouble, I've decided it's the end of the season for me. I'm bummed to not finish the season strong with Tytlers but I'm looking at the bigger picture. We've had some bad luck, but on the positive it's been great racing back in the U.S. with this team. They have put a great program together, and it's been really fulfilling to rack up some wins with them this season."
 
Stefano Mesa: "First, I want to wish Cam a speedy recovery after that crazy accident at Pitt Race last weekend. Secondly, I'm very excited and it's a true privilege to get the phone call to fill in for him for the rest of the season. It was a difficult decision to make knowing I'll have to step off the Supersport bike to be able to concentrate, do a good job, and start learning a whole new piece of equipment that is a Superbike while also learning the COTA track – as I've never been there. I am also looking forward to riding the Energica in the Super Hooligan class so it will be a busy weekend in Texas full of learning with the new crew, with the expectation of having fun on the bikes. I think it will be a great experience for me to get my feet wet in the Superbike class and see what a true Superbike is all about. I know leaving the Supersport class behind might seem crazy but not taking this amazing opportunity wasn't on my books. I pause a moment to truly thank my Supersport team and crew for always being by my side, believing in me, and helping me achieve so much this year. I wouldn't have been able to accomplish everything that I have achieved in Supersport this year without them, and I truly appreciate all the hard work and efforts. I'm ready to get to COTA, get to work with the team, and see what we can do in the Superbike class. I cannot thank Michael Kiley, his family, and the whole Superbike team enough for offering me the opportunity to fill in for a great champion. What a great honor."