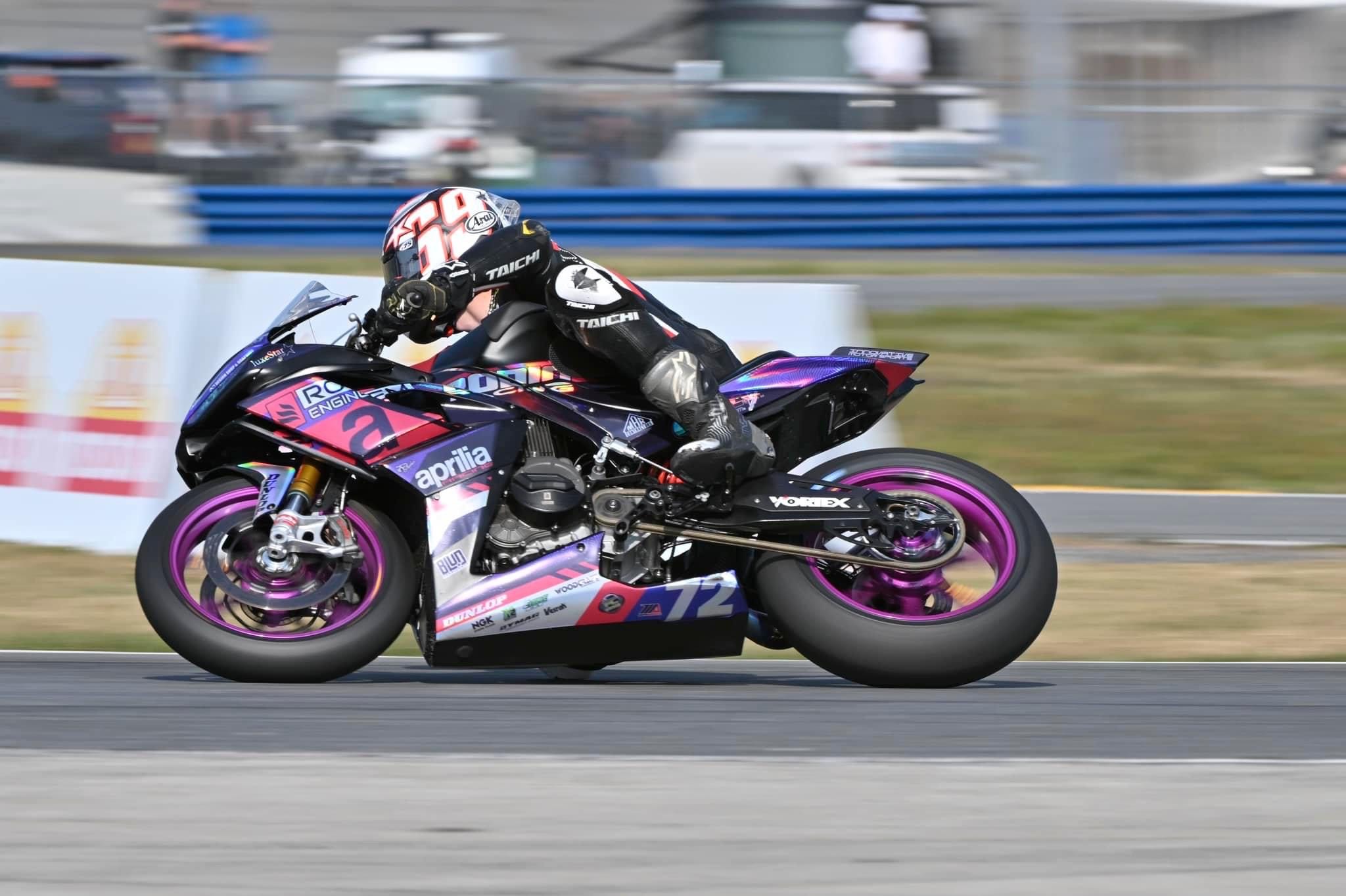 The kickoff to the 2023 MotoAmerica season did not exactly play out the way Rodio Racing – Powered by Robem Engineering's Ben Gloddy envisioned when he showed up at Daytona International Speedway back in March. But, as we all know, racing can be both highly rewarding and sometimes unspeakably cruel.
For those who may have forgotten or didn't know, Gloddy had a good start and ran as high as third in the very first REV'IT! Twins Cup race of the season at Daytona before another rider crashed in front of him at the exit of the west horseshoe on lap three. The crash forced Gloddy to take evasive action, but unfortunately the crashed bike made contact with Gloddy's Aprilia RS 660, causing him to go down, as well. Unfortunately, he suffered a significant injury that required surgery, and he was not able to take part in race two the following day. The incident ultimately caused Gloddy to pull out as a season entry.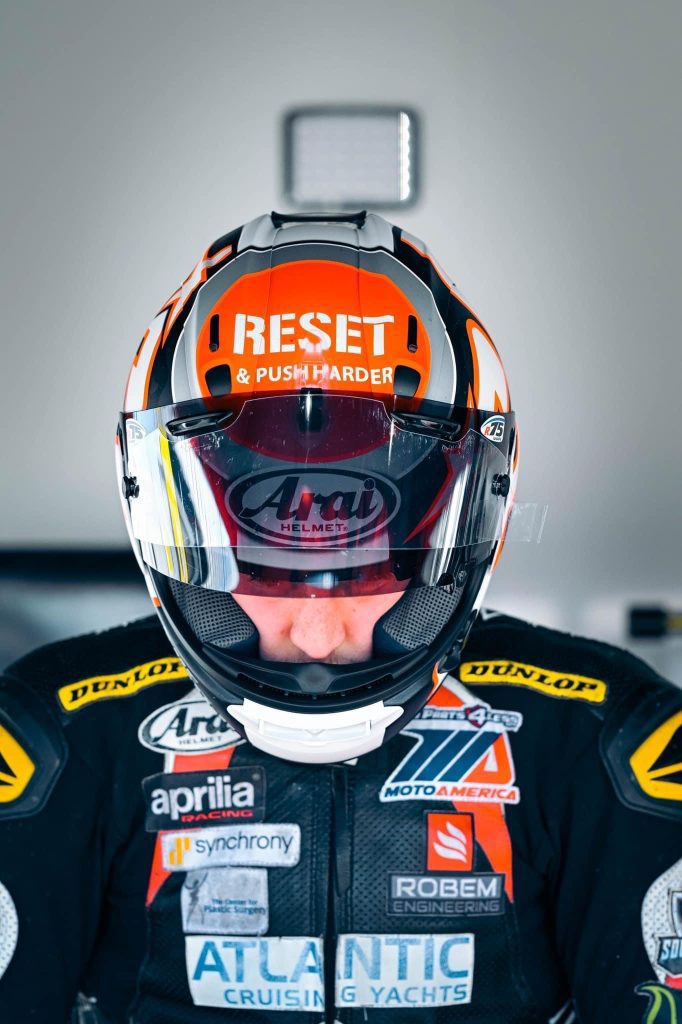 "I think most people know that racing is both a physical and mental sport," Gloddy said. "After the incident at Daytona and during my physical recovery, I realized my head wasn't where it needed to be in order to perform at my best not only for myself, but also my team, fellow racers, sponsors, fans, and family. I took time this summer to really figure out what was important and if the risk versus reward was worth it. I feel like I am in a good and clear place now, and to say I am excited to head to New Jersey with the Rodio Racing – Powered by Robem Engineering team is an understatement. After taking a break to get my head straight this summer, I am ready to be back on the track doing what I love and racing against some of the best in the country. I cannot thank the whole Rodio/Robem team enough for giving me this opportunity to race again. Big thanks also to everyone who has continued to support me. I am looking forward to seeing everyone and lining back up on the grid next weekend."
Kevin Rodio, Owner of Rodio Racing added, "We were definitely disappointed when Ben told us he was retiring for the season. He's a super-talented part of our family, and we hated to see his career put on hold. Like many, the news of his return has us all excited and looking forward to NJMP next weekend and beyond."
Look for all three of Rodio Racing – Powered by Robem Engineering's riders–Gus Rodio, Rocco Landers, and Ben Gloddy–aboard their Aprilia RS 660 motorcycles next weekend for the final round of the REV'IT! Twins Cup Championship at New Jersey Motorsports Park.