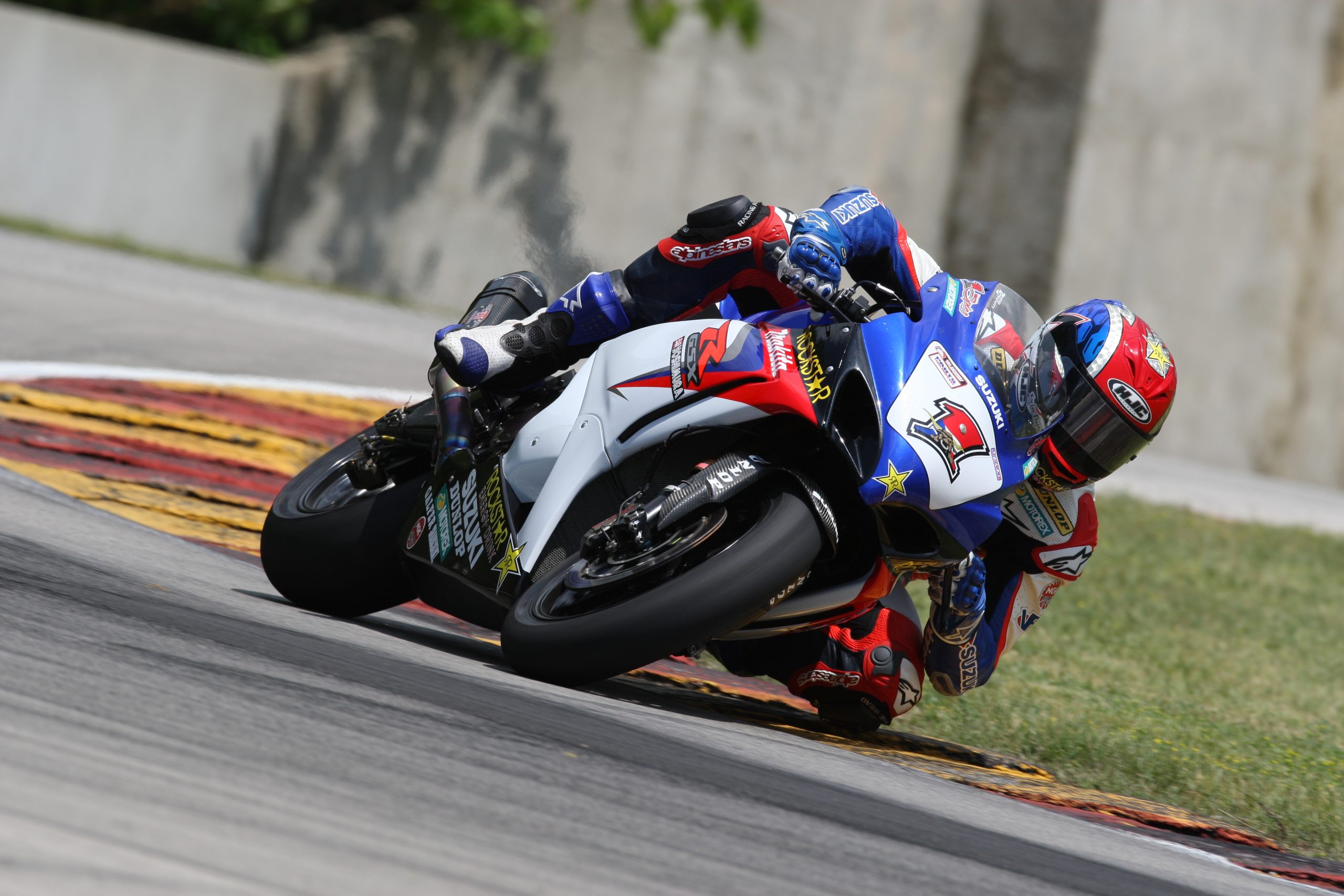 The AMA Motorcycle Hall of Fame has announced that Ben Spies is one of the six inductees to be honored during the 2022 AMA Motorcycle Hall of Fame Induction Ceremony on October 28 in Pickerington, Ohio.
Considered one of the greatest American road racers in the history of the sport, Spies will be inducted along with Kenny Coolbeth, Greg Hancock, Effie Hotchkiss, Sandy Kosman, and James Stewart. Nicknamed "Elbowz" due to his signature riding style that showcased his always-protruding elbows, Spies' five AMA National Championships include the 2008, 2007, and 2006 AMA Superbike titles, the 2007 AMA Superstock title, and the 2003 AMA Formula Xtreme title. He also competed successfully in World Superbike and MotoGP competition, winning the 2009 World Superbike Championship.
"The Class of 2022 includes men and women who have excelled in competition, engineering, design, motorcycle adventure and more," said AMA President and CEO Rob Dingman. "Some are champions in many of our premier racing disciplines — motocross, road racing, dirt track and speedway — while others excelled in limit-expanding adventures, or helping riders and teams reach their on-track potential. We are honored to recognize these motorcycling greats this October 28 at the AMA Motorcycle Hall of Fame."
The induction ceremony will include a cocktail reception at the AMA Motorcycle Hall of Fame followed by dinner and the induction ceremony at the nearby Violet Township Event Center on Friday evening, with the following day to include an Open House and Class of 2022 installation exhibit in the AMA Hall of Fame Museum on the AMA campus.
Tickets for the 2022 AMA Motorcycle Hall of Fame Induction Ceremony are now available to the public at https://services.americanmotorcyclist.com/hofreg/.
Hall of Fame inductees are selected from eight areas of influence: Road Racing, Motocross/Supercross, Dirt Track, Off-Road Racing, Specialty Competition, Ambassadors/Industry, Design/Engineering, and Leadership/Motorcycle Rights.