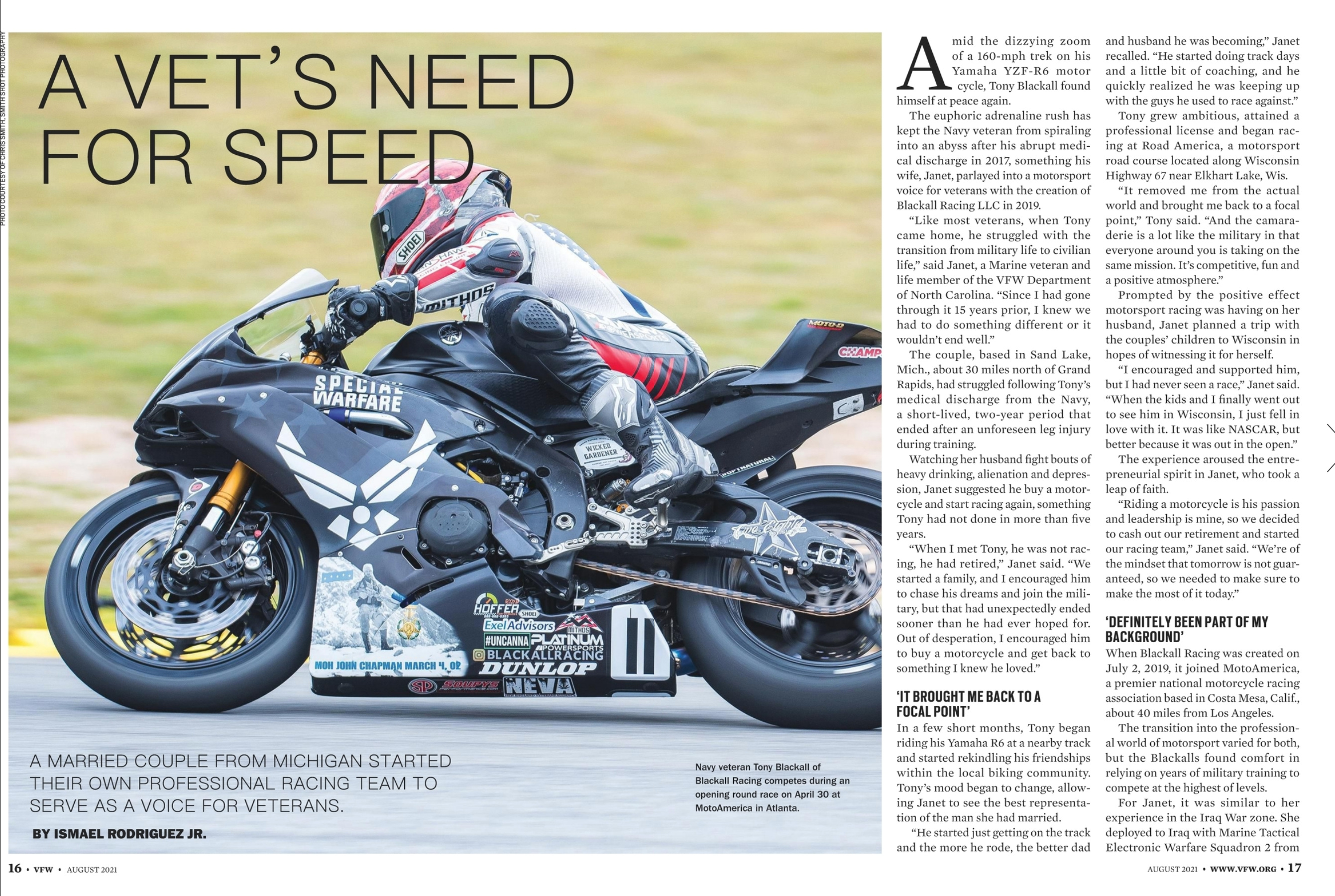 Blackall Racing, the husband-and-wife-led Supersport team that features rider Tony Blackall and crew chief Janet Blackall, made the cover of the of the August issue of VFW Magazine, which is the official publication of the Veterans of Foreign Wars, and has been the voice of the overseas war veteran for more than a century.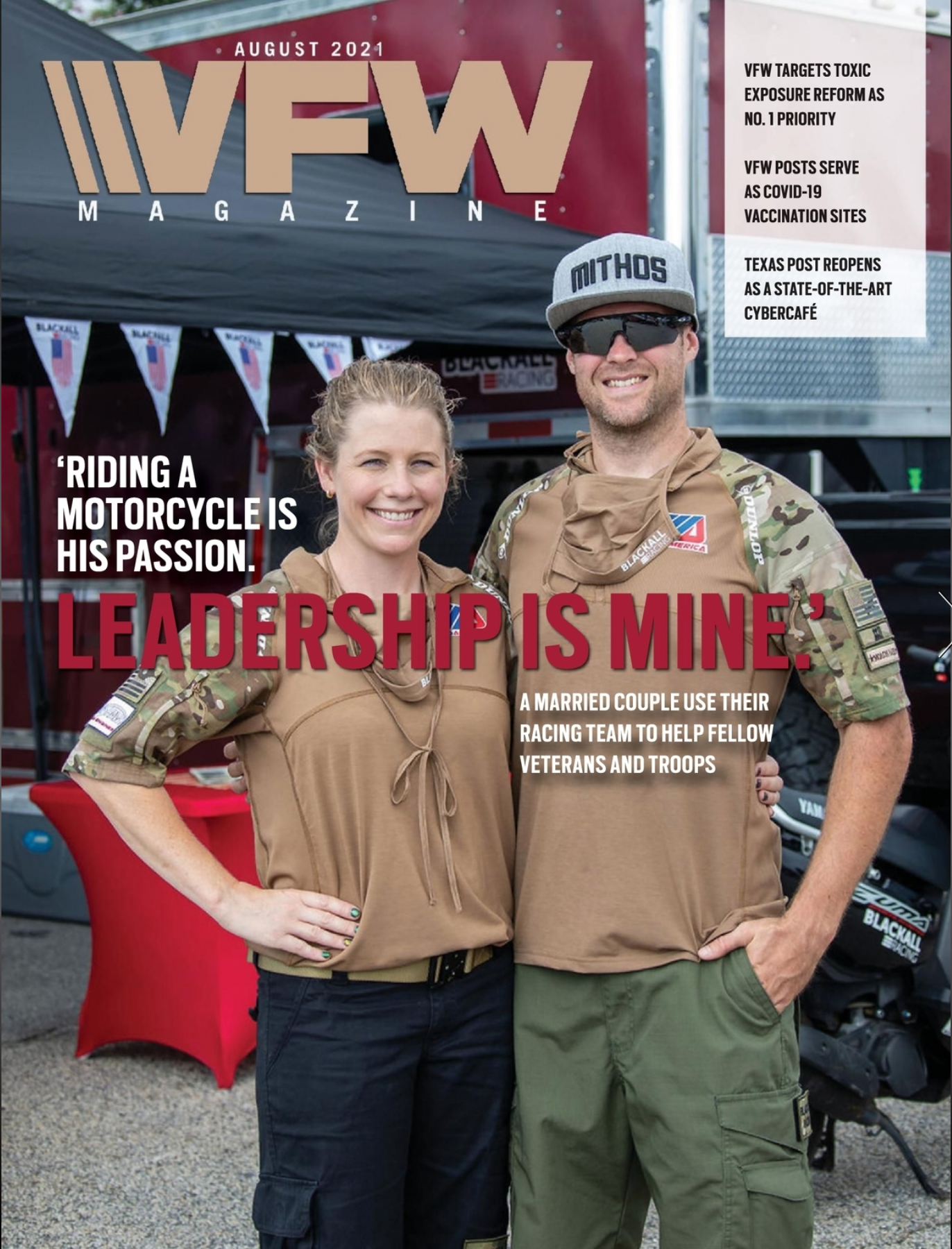 The magazine has a circulation of more than 1.3 million, while their online site reaches an audience of 223,000 people. VFW Magazine is dedicated to telling the stories of veterans and highlighting the critical issues, challenges and legislation that affect them. The cover photo features both Tony and Janet and teases the story with a quote from Janet that says "Riding a motorcycle is his passion, leadership is mine."
The story shares how the Blackalls—who are both military veterans—started their own motorcycle racing team to serve as a voice for others. Janet provides the backstory on Tony's transition from military life to civilian life, including the struggles Tony faced and her suggestion to him to get back on a bike, which ultimately helped Tony find peace again. Janet shares that through the struggles Tony faced amid his transition, they decided their racing team would primarily serve as a voice for veterans, raising awareness and promoting patriotism.
The piece also highlights some of the initiatives the Blackalls have created in the MotoAmerica paddock, including #patrioticpackages and connecting with sponsors and organizations that are run by, or support, veterans. Janet says that, while the goal of Blackall Racing is to be number one on the podium, "the real goal is to be there for veterans, to be a resource for them and to remind everyone else that freedom doesn't come for free."
To read the magazine article in its entirety, visit VFW Magazine online at https://www.vfw.org/media-and-events/vfw-magazine