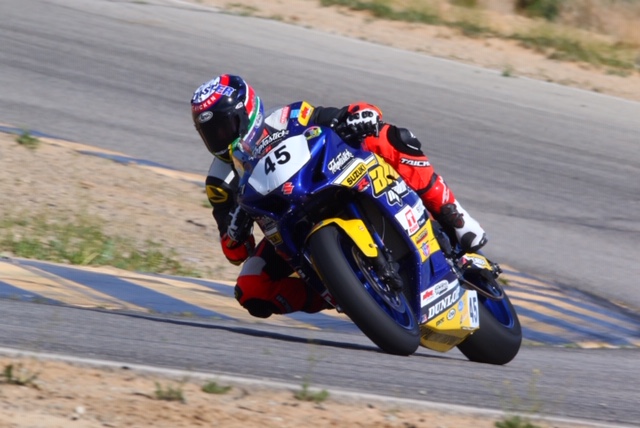 The following is from Altus Motorsports…
For the 2020 MotoAmerica season, Cam Petersen will race an Altus Motorsports Suzuki GSX-R1000 in both Superbike and Stock 1000 for the Altus Motorsports Tucker Hagerty team. The South African has been racing literbikes in MotoAmerica since 2017, and he brings a lot of experience to the team.
"We honestly could not be more excited. Every season, Altus has tried to raise the bar for ourselves. Increasing our presence in the pits and our position in the standings. The addition of a rider of Cam's talent is a real benchmark for us," commented team owner George Nassaney. "Cam brings a lot more to the team than just incredible experience. He's a well-respected member of our sport and a genuinely great person."
Petersen said, "For many reasons, 2019 was a very difficult season. I am thrilled to join the Altus team. They are a wonderful and supportive group, and the bike is amazing. I'm looking forward to being on a competitive machine and getting back to enjoying racing again."
Petersen joins Jaret Nassaney and Kevin Olmedo under the Altus canopy. The 2020 season will mark Nassaney's fourth year on a Supersport machine, and each year, he's achieved better results than the previous year. Olmedo moves up to the Supersport class after finishing second in the 2019 Liqui Moly Junior Cup Championship.
The Altus Motorsports rider lineup is nearly complete, but the team is still looking to fill the Kawasaki Ninja 400 saddle vacated by Olmedo. George Nassaney says they are looking for a rider with the talent and commitment to pick up where Kevin left off and put the Altus Motorsports Ninja 400 on the podium in Junior Cup. "We developed that bike to win., and we know it can with the right rider," said George Nassaney.
For more information, contact George Nassaney at [email protected]
The Altus Motorsports team is supported by Altus Motorsports, Tucker Powersports, Hagerty, Suzuki, VP Lubricants, RS Taichi, Arai, Moto D, Bonamici, Hotbodies Racing, SBS Brakes, Vortex, Motion Pro, Law Tigers Oklahoma, M4 Exhaust, Dunlop, Team Hammer, and Altus Factory Racing.
To purchase tickets for all MotoAmerica events, click HERE
For information on how to watch the MotoAmerica Series, click HERE
For the full 2020 MotoAmerica Series schedule, click HERE