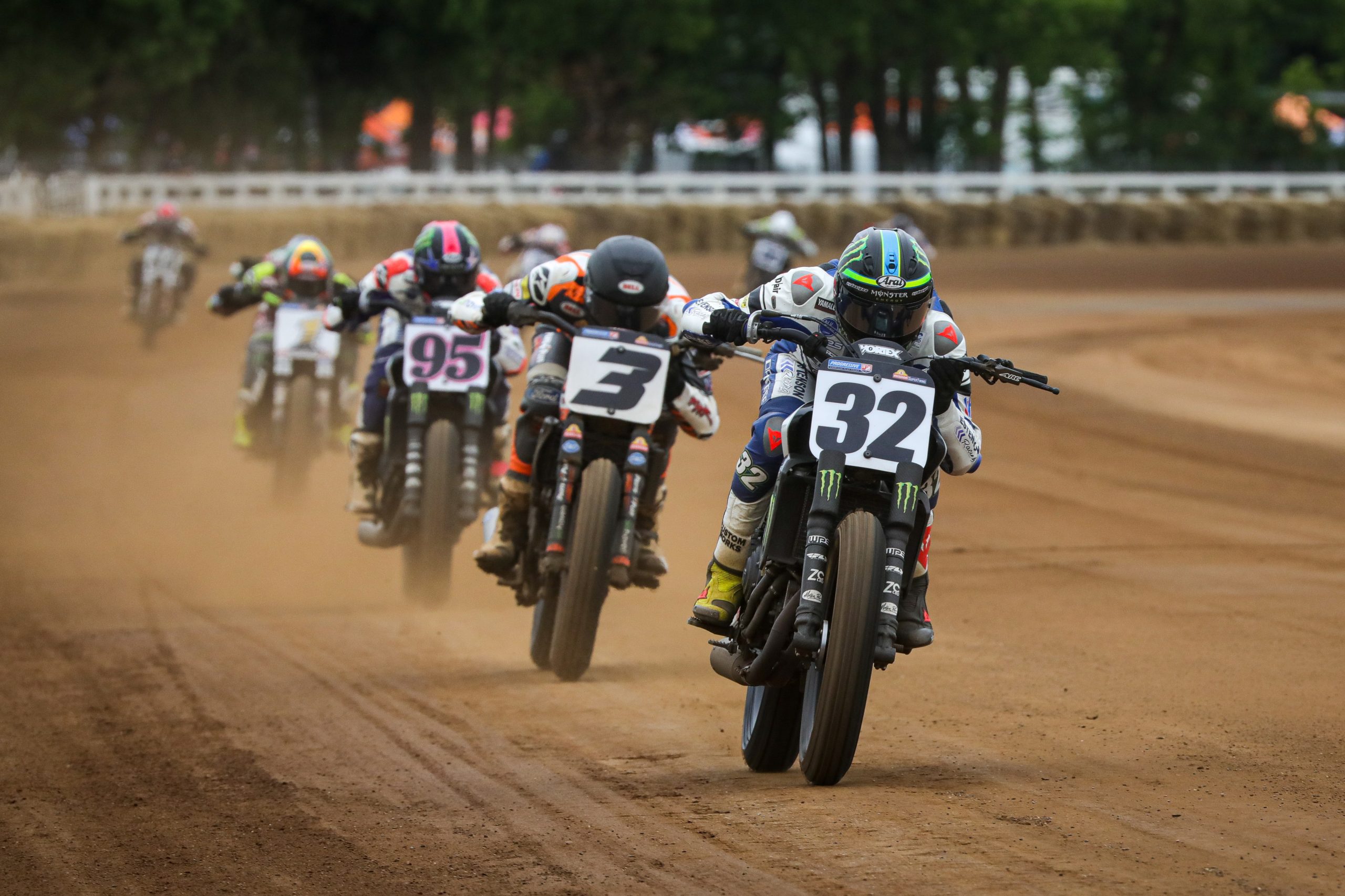 The following is from Yamaha…
Estenson Racing is excited to announce that Dallas Daniels will race the MotoAmerica Twins Cup next weekend at New Jersey Motorsports Park. After a job well done as a title contender in the premier class of American Flat Track, Daniels makes his return to road racing for the first time since 2019 and will race the Estenson Racing-prepped Giaccmoto R7 at the season finale in Millville, New Jersey.
Daniels made his debut in the MotoAmerica Junior Cup category in a wild-card appearance in 2017, and then the following year, he raced a full season. In 2019, he was a title contender in the Junior Cup and won his first MotoAmerica race at Miller Motorsports Park. After his 16th birthday that same year, he made his pro debut in the American Flat Track series with the Estenson Racing team. Putting his full focus on dirt track and the AFT Singles class, the Illinois rider scored his first AFT win that season in front of the home crowd at the Peoria TT. Daniels went on to celebrate more victories and back-to-back AFT Singles Championships in 2020 and 2021.
In addition to battling for the AFT Singles title in 2021, Daniels got some seat time aboard the MT-07, racing select rounds of the AFT Production Twins class. The Illinois rider once again found immediate success, winning his debut race at the Atlanta TT and earning three victories that season in four tries. Daniels also enjoyed a successful debut last year in the premier class with a pair of wins and finishing third in point standings. This year, he came out swinging, winning both rounds at the American Flat Track season opener on the Daytona Short Track. Daniels went on to score a total of five wins and led the SuperTwins point standings for most of the season, ultimately finishing in the runner-up spot.
Tommy Hayden – Estenson Racing Team Manager
"We're excited to go Twins Cup racing with Dallas at New Jersey Motorsports Park for the MotoAmerica season finale. This was something that Dallas wanted to do, and we felt it was a nice bonus for him and our sponsors. He had a great SuperTwins season and was battling for the championship the whole way, which is very impressive for his second year in the class. There's not a whole lot of 20-year-olds going toe-to-toe with a guy like Jared Mees. Dallas is definitely one of the top up-and-coming riders in the sport, and we're happy to give him this opportunity to go back and do some road racing now that the AFT season is done. We'd like to thank Yamaha and Chuck Giacchetto for helping us out with a bike. We've heard a lot of positive things about the progression of the MotoAmerica series, and we're looking forward to going there and participating in an event and seeing what Dallas can do."
Dallas Daniels – Estenson Racing
"I'm really excited and pumped for the opportunity to get back on a road race bike. We had an amazing year in American Flat Track and with the series ending a little bit earlier than usual, the opportunity was available to do the final round of MotoAmerica. I've got to give a huge thanks to Yamaha, Estenson Racing, and Chuck Giacchetto for giving me this opportunity to come back and do some road racing. The support from everyone, including MotoAmerica, has been unreal. I definitely feel welcomed back in this paddock already, and I'm super excited for the weekend."