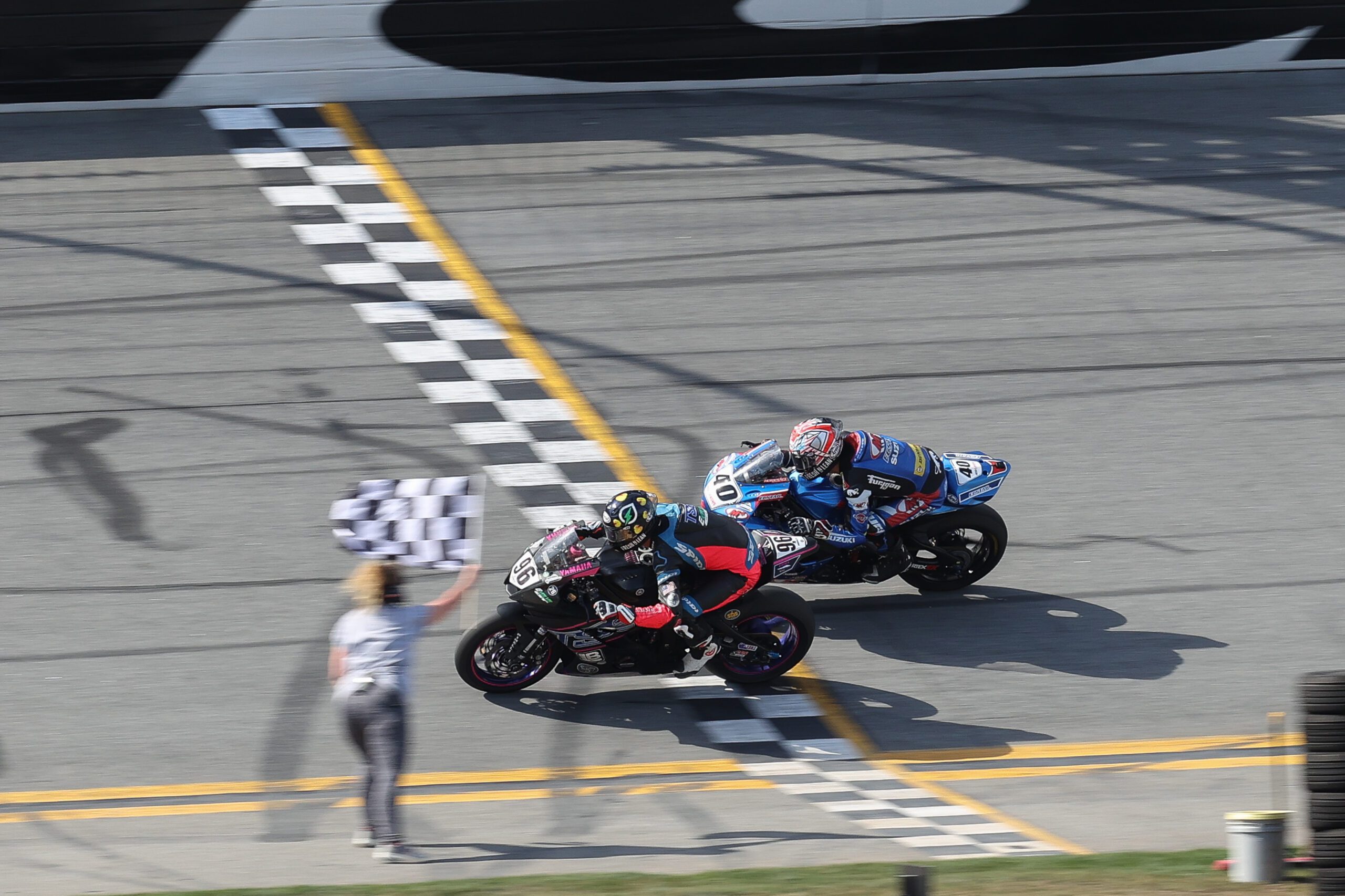 Entry Deadline: Tuesday, February 22
Submit your entry RIGHT NOW, RIGHT HERE.
If you're planning to participate in this event, please register in advance. No late entries will be accepted. For full-season entries that have already been registered, check your motorsportreg.com dashboard for entry confirmation.
Email confirmations have been sent to entries that have already been submitted. If you did not receive an email, you still need to enter the event.
Full-season Supersport entries must submit a separate entry to participate in the Daytona 200 (the Daytona 200 is not included in the season entry).
You must have a valid AMA competition license for the class you are entering. Apply for your license HERE. For assistance with licensing, please email [email protected]. After obtaining your license, complete your entry registration application by sending an email message to Danelle Kingham at dkingham@motoamerica.com. These steps must be completed before you can enter the event. Please allow 48 hours after your license is issued for your MotoAmerica registration to be completed.
Once you're registered, carefully review the important links and documents located HERE, including the Event Schedule and Supplemental Regulations. Also be sure to review both the Rules and Regulations and the Team Handbook.
CREDENTIALS: To manage your crew credentials click HERE. To redeem (assign) passes, select NEW REQUEST. To purchase passes, click REGISTER NOW and scroll down to view the options. All crew passes require each holder to be a minimum age of 16 (minor waivers are required) and have a current AMA membership. Children 12 and under are free.
NOTICE: Pre-order your fuel by February 22 at VP Racing Fuel (Fuel pre-orders are required. Late fees may be assessed after this date. Charges are processed at time of pickup.)
If you have any questions, please contact Danelle Kingham at [email protected]