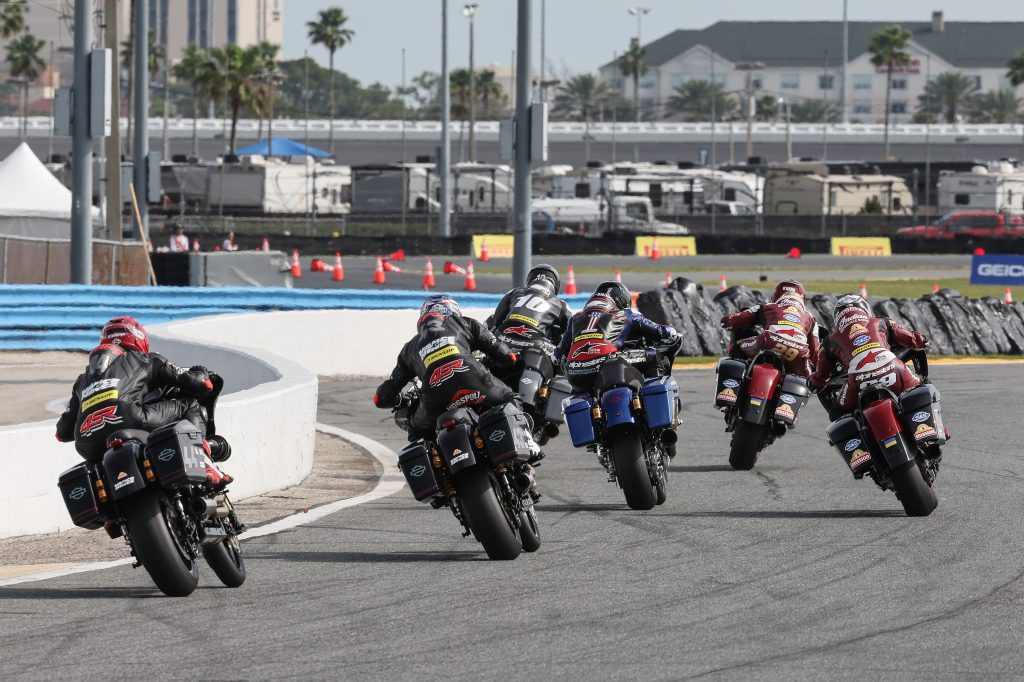 MotoAmerica, North America's premier motorcycle road racing series, is pleased to announce that Drag Specialties will begin year two of its three-year deal as an official partner of the MotoAmerica Mission King Of The Baggers Championship. In addition to its sponsorship, Drag Specialties will again offer a contingency program for the V-twin class.
Last year, Drag Specialties posted $52,000 in contingency money and that has gone up to $67,200 for the expanded 14-race championship with a payout of $4800 per event. The winner of Mission King Of The Baggers race is eligible to take home $2000; second place will earn $1250; third will take home $750; and fourth and fifth will earn $500 and $300, respectively.
"We had a successful first season of our multi-year sponsorship with MotoAmerica," said Hylton Beattie, Global Motorsports Director for Drag Specialties. "The Mission King Of The Baggers class is exciting to watch, the fans love it and the series continues to grow every year with 14 races scheduled for the 2023 season. We also share the same customers as MotoAmerica so our sponsorship of the Mission King Of The Baggers goes hand in hand with the growth of our business."
"We have a wonderful relationship with Drag Specialties and working together to make Mission King Of The Baggers better than ever has been great for both MotoAmerica and Drag Specialties," said Lance Bryson, MotoAmerica's Director of Sponsorship. "The 2023 season promises to be bigger and better than ever with more races, more big V-twins on the grid and more of our stars competing in the class. We can't wait to get things rolling at Daytona."
The Drag Specialties contingency payout requirements are as follows: Logos must be unobstructed, visible, and applied at all rounds; an authorized Drag Specialties patch is to be worn on either upper sleeve or front upper chest of the riders' leathers; and three-inch Drag Specialties decals must be present on either of the bikes side panels or tail section.