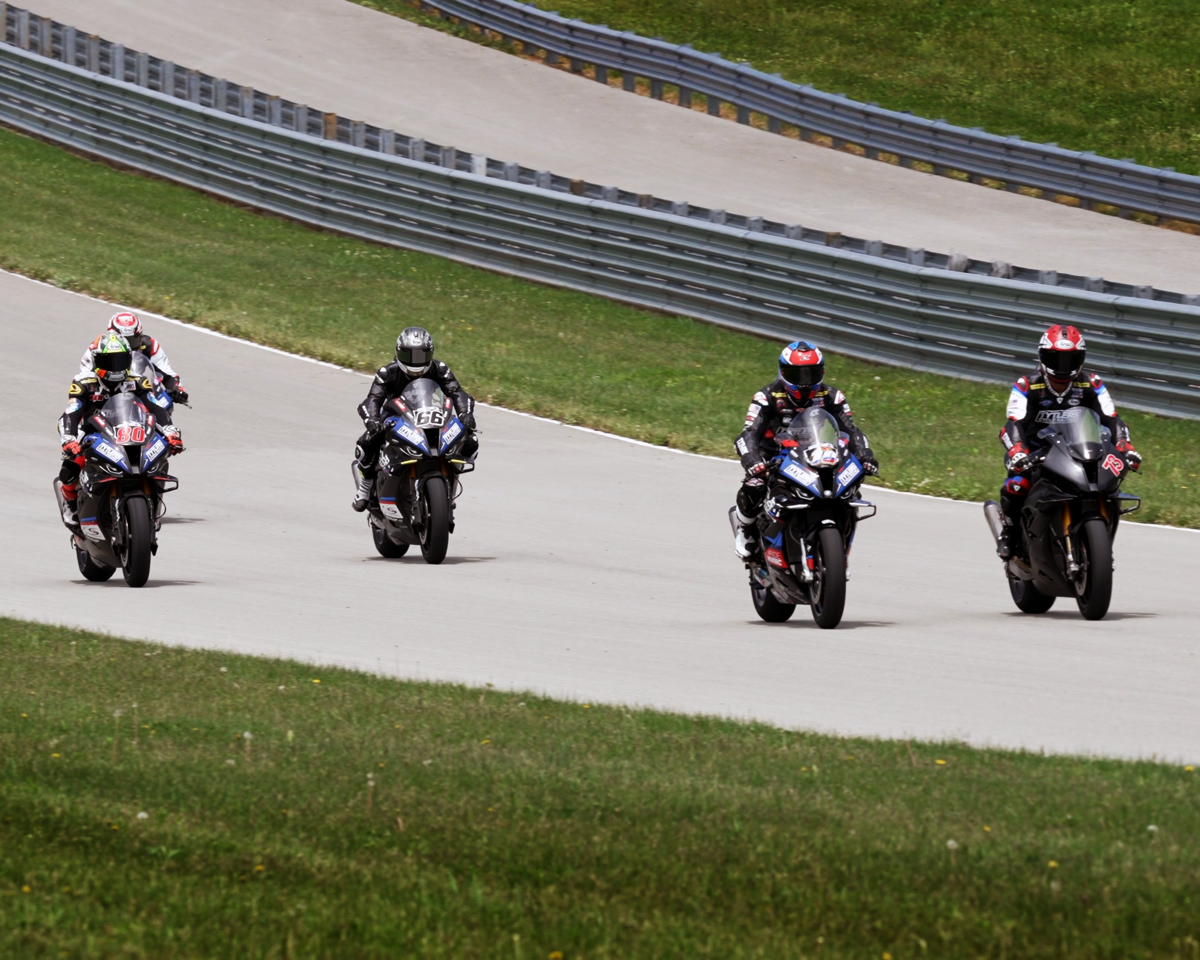 The largest Medallia Superbike team in the MotoAmerica paddock has just gotten even larger. Tytlers Cycle Racing, which fields a two-rider Superbike team with Hector Barbera and PJ Jacobsen, along with the three-rider Tytlers Cycle/RideHVMC Racing Superbike and Yuasa Stock 1000 team consisting of Corey Alexander, Travis Wyman, and Zac Schumacher will add veteran road racer Larry Pegram, who will be aboard the number 73 Tytlers Cycle Racing BMW M 1000 RR this weekend at Road America.
In addition to Road America, Pegram will also race for the team at the GEICO Motorcycle MotoAmerica Superbike Speedfest at Monterey, which will take place at WeatherTech Raceway Laguna Seca on July 8 through 10.
Pegram will compete aboard an Alpha Racing-built BMW M 1000 RR, which won't be quite up to full Superbike specifications. However, he will have the full support of the team for the two planned wild card appearances, with the possibility of further outings later in the season. 
In addition to his wild card entry as a Superbike rider, Pegram has also taken on the role of brand ambassador for the team. He was instrumental in helping to create and organize the team during this past off-season, and he helped lay the foundation for Tytlers Cycle Racing with team owner Michael Kiley.

"I am excited to be racing a Superbike at Road America this year," Pegram commented. "I'm getting older but seem to remember that I am still pretty fast. I guess we will find out in a few days whether my memory is bad now that I'm old or if that's the case. On a serious note, I just want to have some fun and enjoy the weekend. Michael Kiley and I put together the one-race deal last year (in Yuasa Stock 1000 on a Ducati Panigale V4 R) and had some success, and he then decided that Tytlers Cycle Racing should compete big-time, and he's done a great job. A lot of my old crew were drafted in, and I think the Tytlers Cycle Racing squad can be proud of what they have achieved in their first few races. I'm also looking forward to seeing some old faces and catching up with the fans at the track. See you there!"
So far this season, Tytlers Cycle Racing has a Yuasa Stock 1000 race win and a Medallia Superbike podium under their belts, and they will be looking for more success this weekend at Road America, which is one of the team's home tracks.