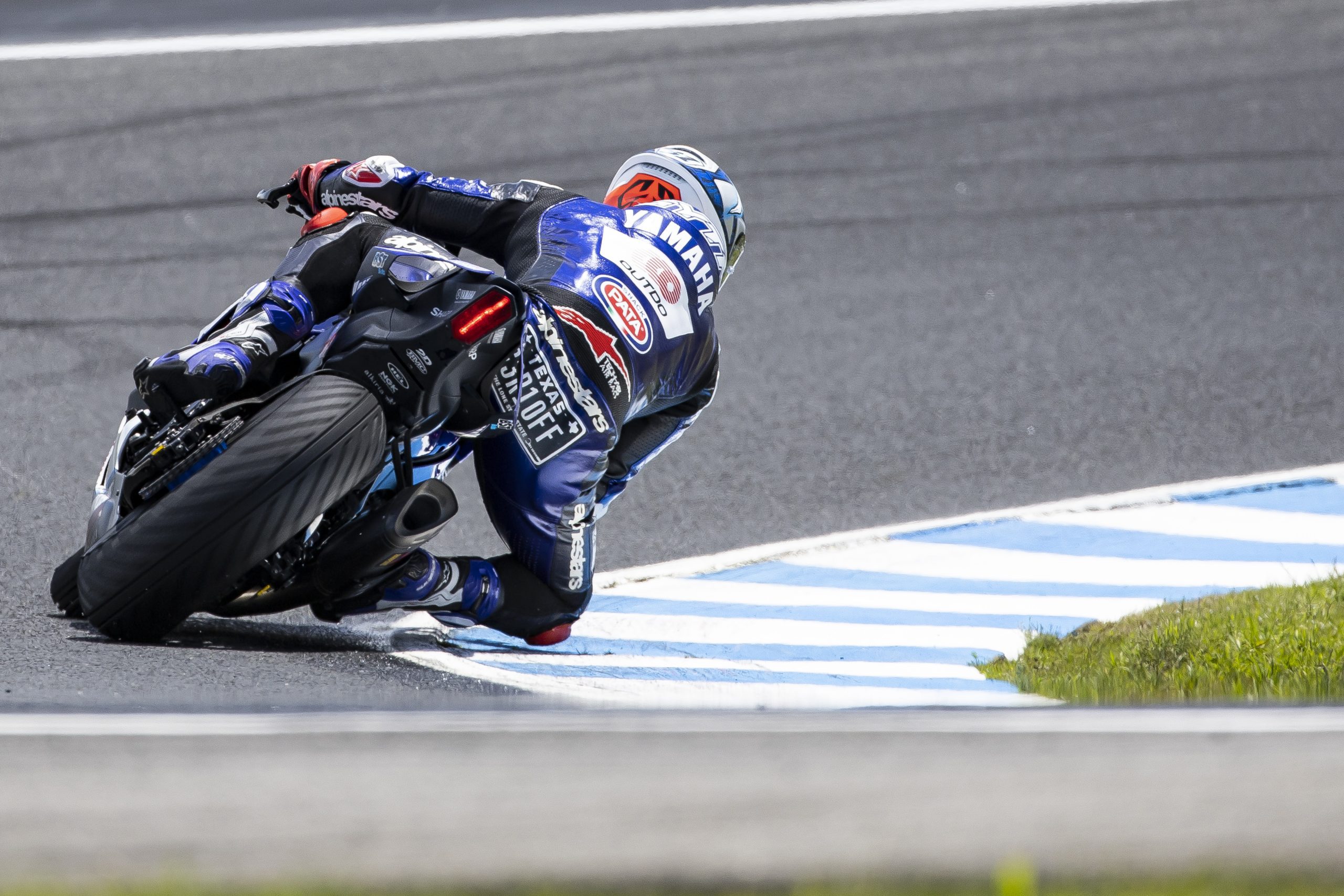 Day three of the Australian round of the 2022 FIM Superbike World Championship at Phillip Island was not only the end of the season for the world's best Superbike competitors, but for former MotoAmerica Superbike rider Garrett Gerloff, it was his final weekend racing with the GYTR GRT Yamaha WorldSBK Team. It was also the end of a major chapter in the Texan's life as he will now make the switch to racing BMW Superbikes after more than 11 years exclusively on Yamaha machinery.
The day started out with Gerloff going sixth-fastest in the morning Warm Up. Then, with rain having returned to the circuit in the afternoon, the riders headed to the grid for the start of the 10-lap Superpole Race. But, as was the case in Saturday's Race 1, the rain stopped and the sun came out shortly before the starting lights went out. With the asphalt still wet, Gerloff opted for a rain front tire and an intermediate rear tire.
The setup worked well for Gerloff throughout the majority of the sprint race, but towards the end, he struggled with tire degradation as the track completely dried. Despite the adversity, however, he still managed to finish seventh after starting the race in sixth.
Race 2 was a completely different story for the 27-year-old. His final race in blue Yamaha livery unfortunately ended on the opening lap when he made contact with Team HRC Honda rider Xavi Vierge going into Turn 2, fell down, and was unable to re-join the race.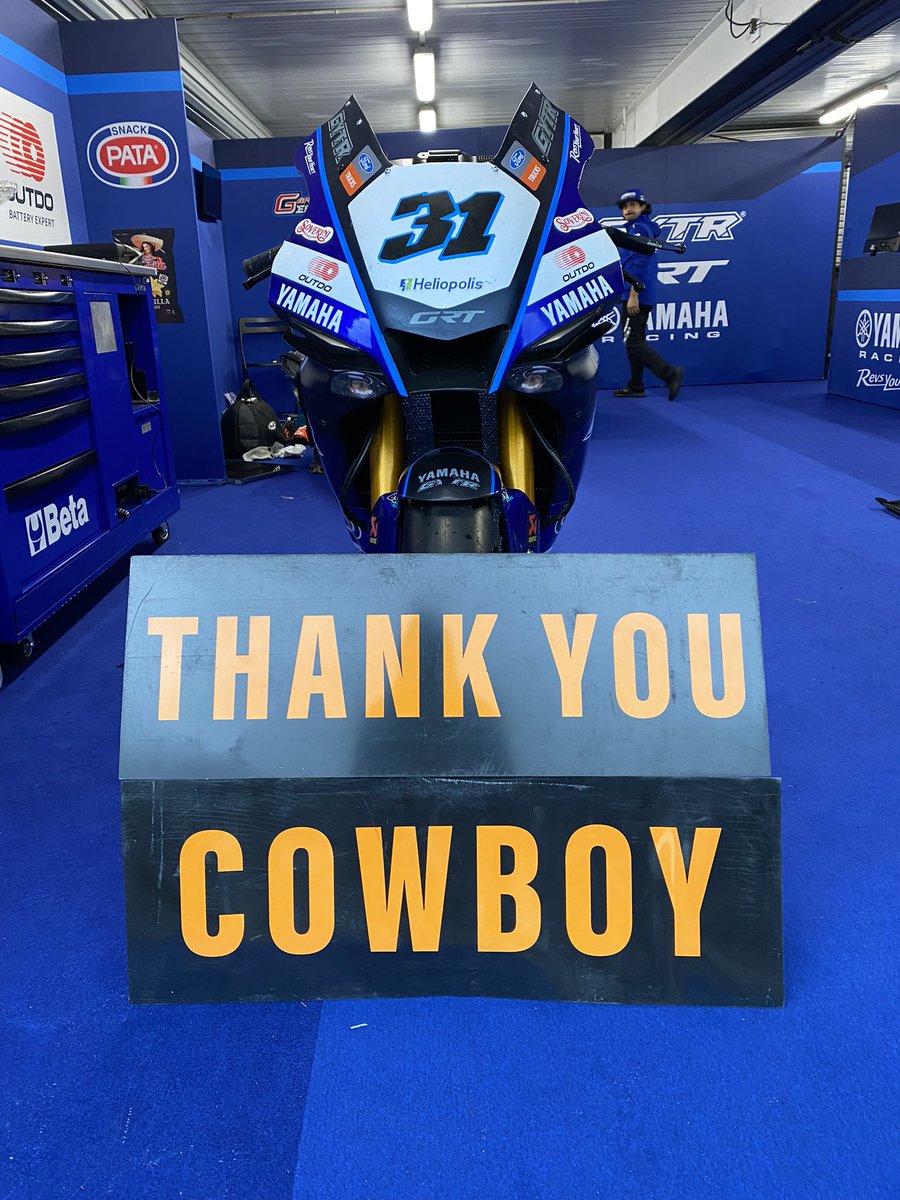 "This day has come so quickly," Gerloff said. "Looking back, I can't believe my time with this team is already over. I can't thank Yamaha enough for the opportunity to come to Europe. We enjoyed some amazing moments, and the GYTR GRT Yamaha team has been incredible to be a part of for the last three seasons. We had some ups and downs, but we were always together. You don't have that kind of relationship everywhere, and I can't thank them enough for the support. It wasn't the way I wanted to end the season. I'm somewhat satisfied with the Superpole Race but, in Race 2, unfortunately, I made contact and wasn't able to make the second corner. It's disappointing to end this chapter like this, but I can only look forward. All the best to the team and Yamaha for the coming years. We'll see each other on track!"
With the 2022 WorldSBK season, and also Gerloff's three seasons with the GYTR GRT Yamaha WorldSBK Team, now over, he will turn his attention to BMW as he prepares to join the Bonovo Action team aboard an M 1000 RR World Superbike.
In a recent interview with SPEEDWEEK.com, Gerloff said, "On Sunday night at Phillip Island, I'm going to meet them (the Bonovo Action BMW team) and say hello. I'll also be at the team's Christmas party."
Gerloff also shared that he will be united with a familiar face. "My chief mechanic will be Les Pearson, with whom I also worked in my first year (with Yamaha) at the Superbike World Championship," he said. "I'm satisfied with that. I didn't insist. The team decided that way in my favor."
As for when he will make his debut aboard the BMW Superbike, Gerloff said, "We will have the first test in mid-December. I'm sure going to another garage will probably be a strange feeling."