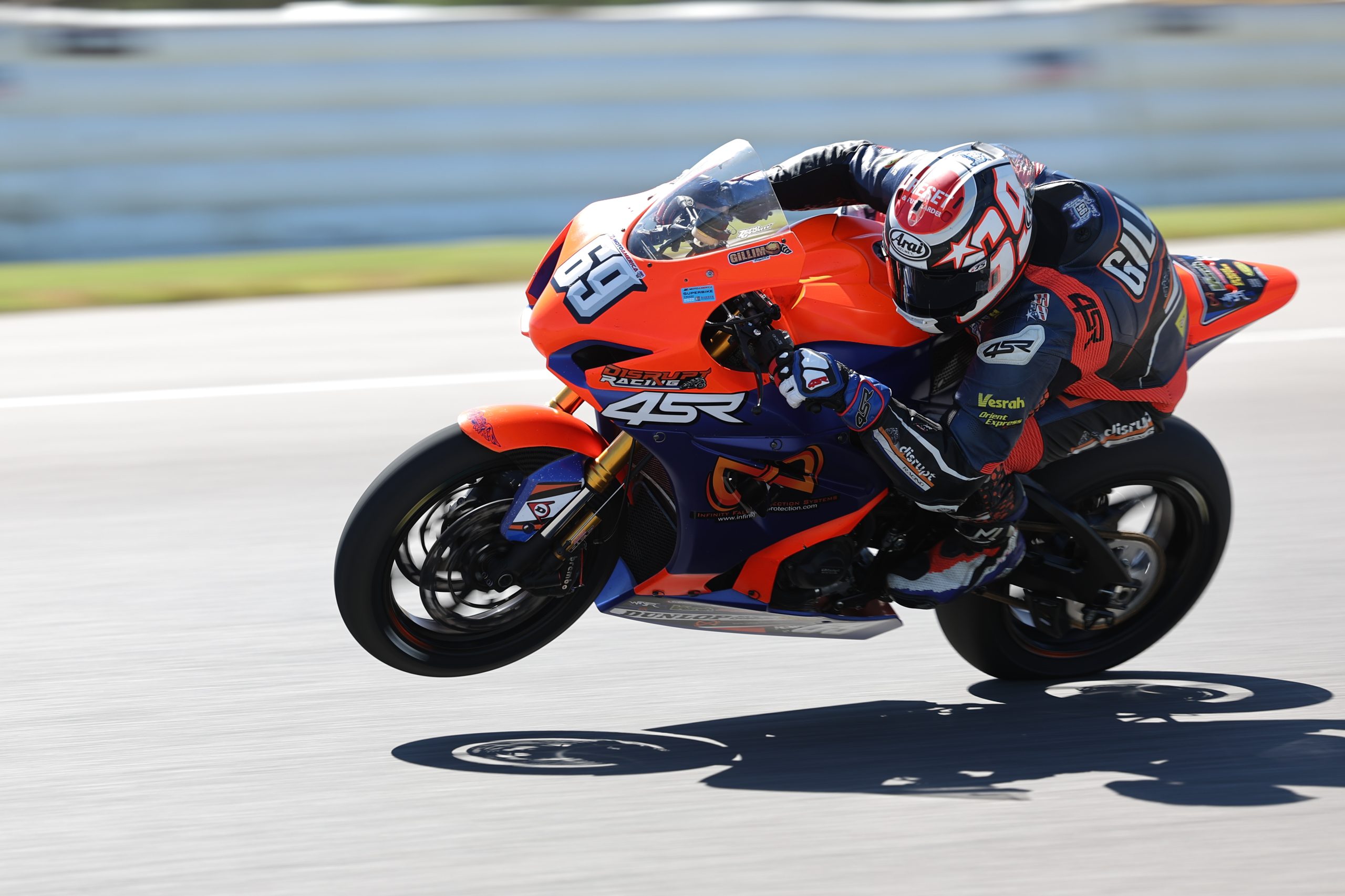 Kentucky rider Hayden Gillim is a hot commodity these days. Amidst swirling rumors that he has been pegged to ride a couple of different MotoAmerica Medallia Superbikes in 2023, Gillim has re-signed to race for Infinity Fall Protection/Disrupt Racing. The announcement was made by team owner Jesse Hwilka on this week's episode of "Off Track With Carruthers And Bice."
Gillim will not only race a Suzuki GSX-R1000R for Disrupt Racing in the Medallia Superbike Championship, but he will also pull double duty like he did last year and race a separate Superstock-spec Suzuki GSX-1000R in the Yuasa Stock 1000 Championship. In addition, Gillim will begin the MotoAmerica road racing season by competing aboard an Infinity Fall Protection/Disrupt Racing Suzuki GSX-R750 in the 81st running of the Daytona 200.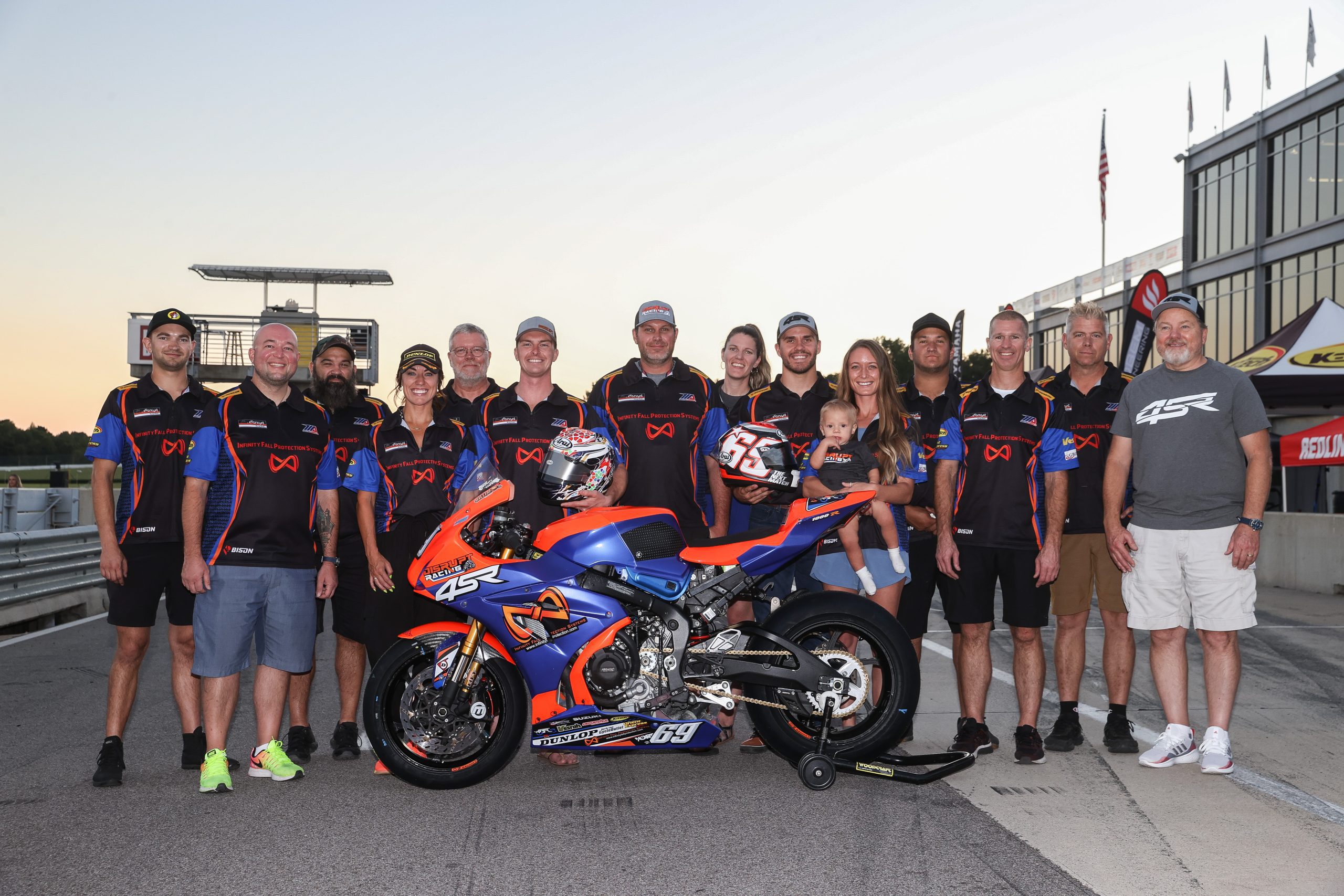 "We're looking forward to 2023 and happy to announce Hayden's return to the team," Hwilka said. "As a whole, we are all committed to the long-term vision with Hayden to win the Stock 1000 Championship, as well as continuing to progress our Superbike program underneath him with the ultimate goal of winning a Superbike Championship in the near future. I am confident that this team has what it takes to work their way to the top of the box."
Gillim said, "I'm excited to be a part of the Disrupt Racing team again for 2023. We have a few things left to prove to everyone, and having a season on the bikes, I believe next year is going to be really fun. I'm also pumped to be going back to Daytona for the 200 and having another crack at that. I'm excited to do some more traveling with my wife (Summer) and son (Stone), and I plan to bring home some more hardware."
This past season, Gillim completed Disrupt Racing's first season in the Medallia Superbike Championship, and he finished eighth in the final standings. Meanwhile, in the Yuasa Stock 1000 Championship, he tied for first on points at the season's end, but he was awarded second-place in the championship as a result of a tiebreaker.
For the full 2023 MotoAmerica schedule, click HERE
For information on how to watch the MotoAmerica series, click HERE