The following is from Landers Racing…
Rocco Landers is coming off of two stunning seasons, where he was able to break many records, get 38 wins, 45 Podiums, both 2019 and 2020 Junior Cup Championships, and the 2020 Twins Cup Championship. He will compete aboard the proven Yamaha YZF-R6 in the 600 supersport class in 2021.
In addition, MotoAmerica Junior Cup front runner, Ben Gloddy, will be joining Landers Racing. He will compete aboard the Kawasaki Ninja 400R.
Rocco said: "This is a new and very exciting challenge for me. I was able to race Josh Hayes and Melissa Paris' Yamaha YZF-R6 recently and I really liked the bike. I know this will be the most challenging season of racing that I have had yet in America, but I am definitely looking forward to racing in this 600ss class. I am also very excited to continue to race on a team that my Dad manages. He and I work together so well. He always works so hard to give me the best package possible."
Ben said:  "I am very excited to be racing for Landers Racing this upcoming season in the Sportbike Track Gear MotoAmerica Junior Cup. I have been racing in the MotoAmerica Junior Cup class for the last couple seasons with Dale Quarterley of Quarterley Racing On Track Development and learned a lot about racing and myself. I cannot thank Dale, Bob Robbins, Eraldo Ferracci, Eric Wood, John Grush and the entire Quarterley Team and sponsors enough for everything they have done for me. I do not believe I would have progressed like I have without their extensive racing knowledge. I am grateful to now have the opportunity to race under the guidance of Stoney Landers and the Landers Racing Team this season. I plan to continue to work and train hard and am excited to see what we can accomplish together."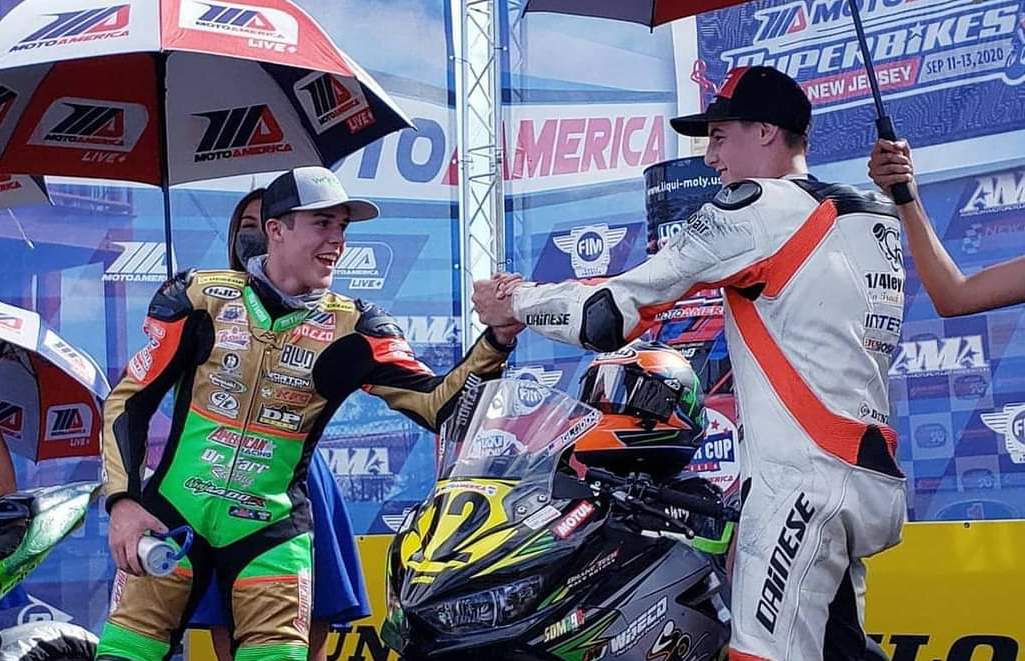 Landers Racing Team Owner, Stoney Landers said:
"First off, I would like to thank all of the sponsors and supporters who have backed us during the past two seasons, namely: The California Superbike School, Sportbike Track Gear, John and Chris Ulrich with Roadracing World, Norton Motorsports, Ninja400R.com, Dr. Farr, Penske, KFG Motorsports, Blud Lubricants, GP Suspension, DP, Barnett, Evol Technology, Dunlop, Wonder CBD, HJC Helmets, Mithos Leathers, Suzuki, Kawasaki, and all of our other past partners."
"The next challenge for Rocco will be to compete in the MotoAmerica 600ss class aboard a Yamaha YZF-R6. We are under no illusion that this class will be easy for Rocco, however, we know that with his ability to understand what he wants out of a race bike, his ability to get up to speed quickly, and his proven race-craft he will find himself with the leaders before long. We would like to thank Tom Halverson with Yamaha Motor USA for all of his help and Yamaha for coming on board to work with us during the 2021 season."
"I've gotten to know Ben Gloddy and his Mother, Christina, over the past year or so. He is a really good kid, has a great attitude, works hard, and has had very consistent results. I look forward to giving him the same package and attention that we have given Rocco over the past two seasons. In regards to the Junior Cup Class, we have a wealth of notes and data to use in order to support Ben in his effort to contest the 2021 Sportbike Track Gear Jr. Cup Championship"
"I would like to add, we have not yet secured a title sponsor for the team, thus there are still great opportunities for any interested companies to partner with our team."
Landers Racing LLC contact info: