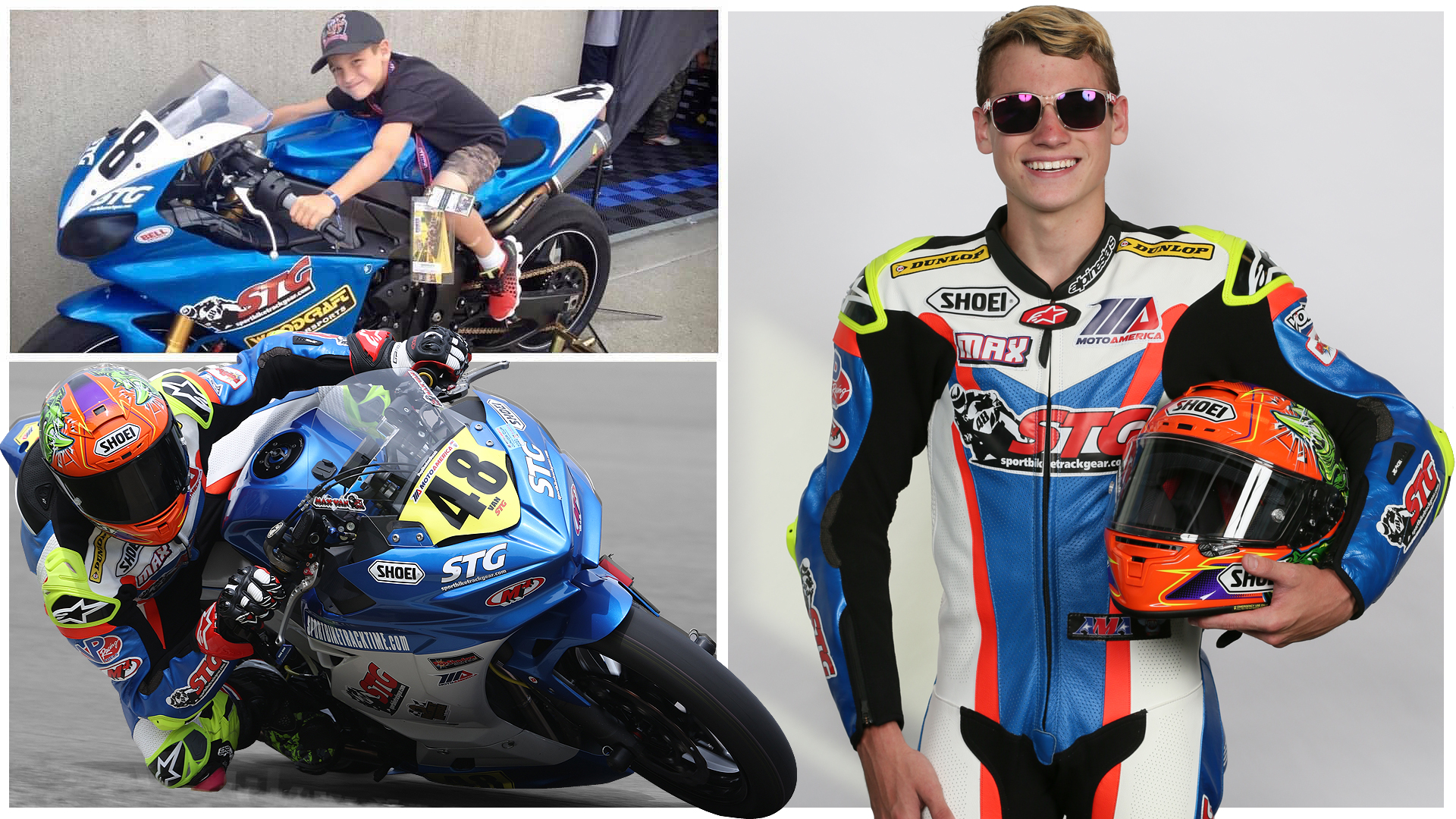 From our new Junior Cup sponsor SportbikeTrackGear.com comes word that 15-year-old Max Van will compete in MotoAmerica's entry-level race class for the entire 2021 season.
"Max ran three rounds last year," commented Brian Van, who is Max's father and the founder of SportbikeTrackGear.com. "We had a blast, and we decided to do the whole thing in 2021. Thank you to everyone who has supported SportbikeTrackGear.com over the years. It is your support that has inspired us to do this."
Max will be aboard the number 48 SportbikeTrackGear.com-sponsored Kawasaki Ninja 400 this season.
To purchase tickets for all MotoAmerica events, click HERE
For information on how to watch the MotoAmerica Series, click HERE
For the full 2021 MotoAmerica Series schedule, click HERE