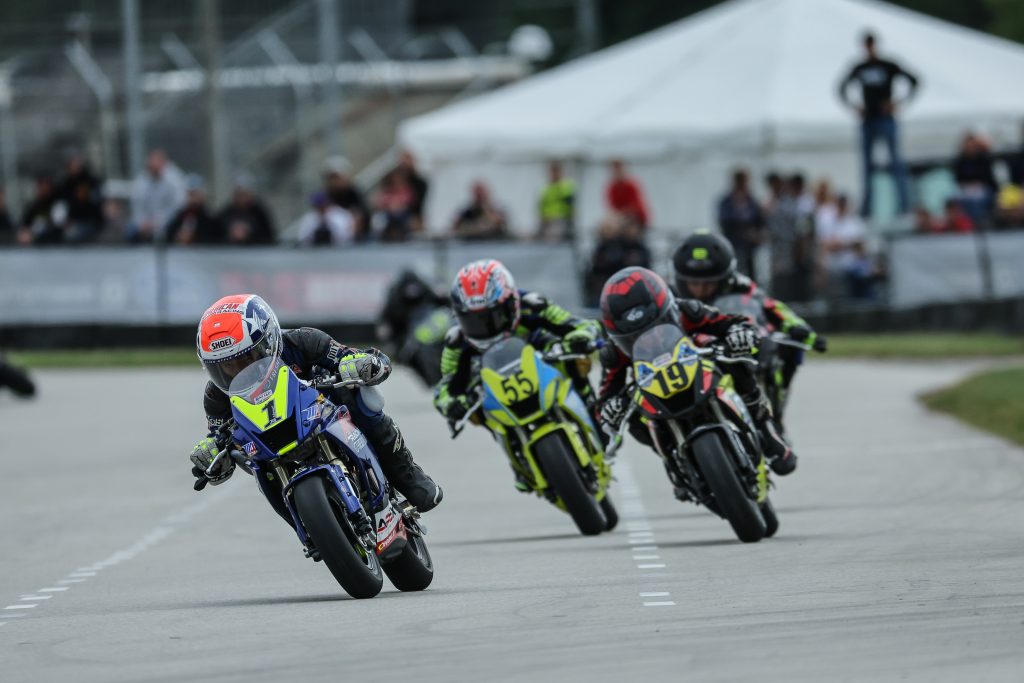 MotoAmerica, North America's premier motorcycle road racing series, is pleased to announce that Mission Foods, the world's leading brand for tortillas and wraps, will be the title sponsor of the newly expanded, six-round Mission Mini Cup By Motul series in the 2023 MotoAmerica Championship.
In addition to the existing Mini Cup Ohvale 160 and Ohvale 190 classes, the Mission Mini Cup By Motul series, which showcases MotoAmerica's youngest racers, aged six to 14, will also feature three new, cost-effective classes for the 2023 season – Stock 50, Stock 110 and Stock 125 – that will utilize motorcycles such as Honda's CRF, Yamaha's TTR, Kawasaki's KLX and Suzuki's DRZ.
The Mission Mini Cup By Motul series will kick off its season with a round at Carolina Motorsports Park in Kershaw, South Carolina, on May 5-6, and will conclude with the MotoAmerica season finale at New Jersey Motorsports Park in Millville, New Jersey, on September 23-24.
In-between will be rounds with MotoAmerica at Barber Motorsports Park in Birmingham, Alabama (May 19-20); Road America in Elkhart Lake, Wisconsin (June 2-3); and Pittsburgh International Race Complex in Wampum, Pennsylvania (August 18-19), with a second, standalone Mini Cup round at New Jersey Motorsports Park (July 15-16).
"We are excited to partner with MotoAmerica in supporting the Mini Cup program," said Juan Gonzalez, Mission Foods Chief Executive Officer. "We are proud to be able to support these young racers and to give them more opportunities to pursue their passion for motorcycle racing."
"A lot of our attention for 2023 Is to create an introduction to road racing and opportunities for first-time participants with the expansion of the Mini Cup Series," said MotoAmerica COO Chuck Aksland. "Not only are we extremely pleased with Mission Foods' continued support of MotoAmerica, but we also appreciate that Mission Foods shares our vision for a grassroots program to create more opportunities for young racers to get a start in MotoAmerica."
2023 MotoAmerica Mission Mini Cup By Motul Schedule
May 5-6 Carolina Motorsports Park, Kershaw, SC
May 19-20 Barber Motorsports Park, Birmingham, AL*
June 2-3 Road America, Elkhart Lake, WI*
July 15-16 New Jersey Motorsports Park, Millville, NJ
August 18-19 Pittsburgh International Race Complex, Wampum, PA*
Sept. 22-23 New Jersey Motorsports Park, Millville, NJ*
*In conjunction with MotoAmerica