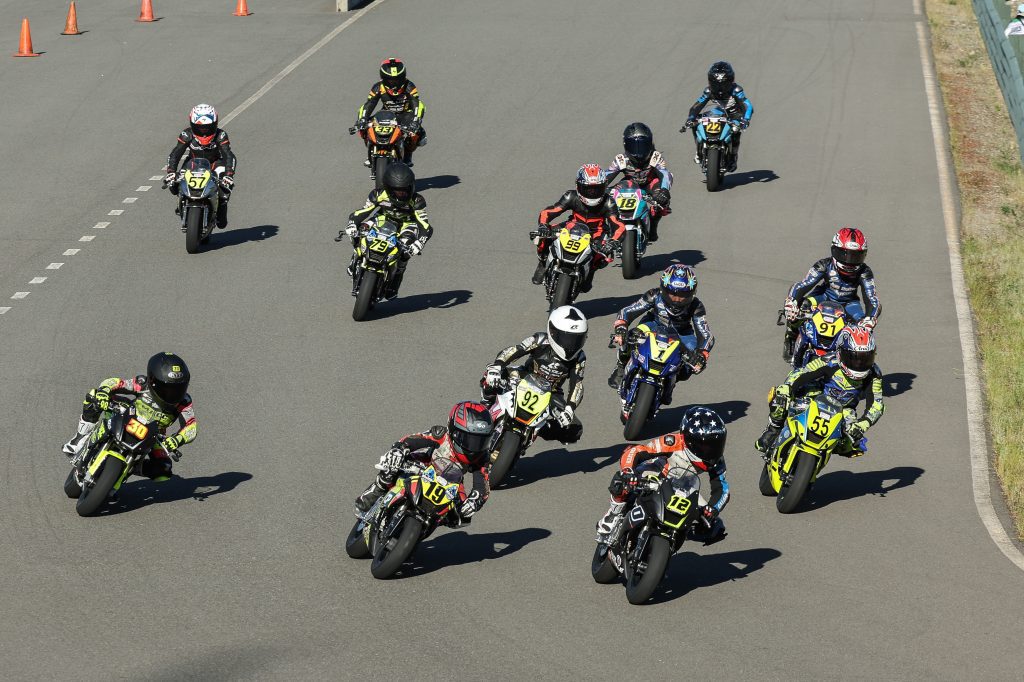 MotoAmerica has announced that it will again qualify riders for the 2023 FIM MiniGP World Series through the Mission Mini Cup By Motul Series, but this year will do so in two of the Ohvale-spec classes.
Last year, two riders qualified for the World Series from the MotoAmerica Mission Mini Cup By Motul Series in the 160 class, and this year the series will also host qualifying races for the 190 class. The riders who qualify will take part in the FIM World MiniGP in Valencia, Spain.
The five rounds that will feature qualifying races will hold those races on Friday of the race weekends. The events will be doubleheaders with riders required to race on Pirelli tires in the Friday qualifiers with the separate AMA/MotoAmerica Championship races held on Saturdays using Dunlop tires.
The five qualifiers are as follows: Carolina Motorsports Park (May 5), Barber Motorsports Park (May 19), Road America (June 2), New Jersey Motorsports Park (July 15) and New Jersey Motorsports Park (September 22).
"We're happy to report that our Mini Cup racers will get the chance to qualify for the 2023 FIM MiniGP World Series in two classes this year," said MotoAmerica COO Chuck Aksland. "We look forward to watching our best young racers qualify and test themselves against the best in the world in Spain."