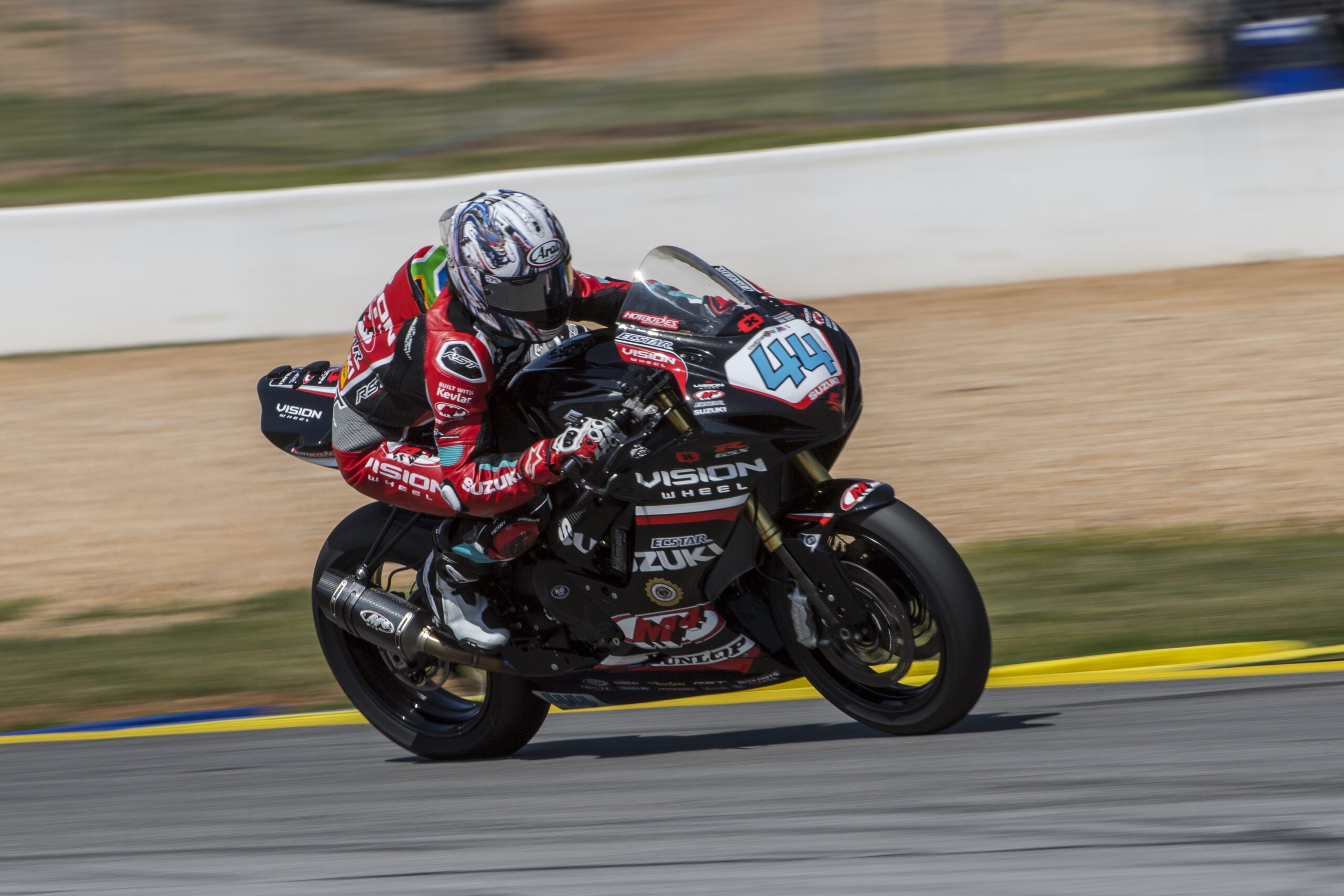 When Vision Wheel M4 ECSTAR Suzuki rolls into VIRginia International Raceway on May 19, they'll have three Suzuki GSX-R750s on board. That's the word from team principal Chris Ulrich, who confirmed that teammates Sam Lochoff, Liam Grant, and Tyler Scott will be aboard "Supersport Next Generation" GSX-R750s for round two of the 2022 MotoAmerica Supersport Championship.
At the Supersport class's opening round in Atlanta, Lochoff became the first professional road racer anywhere in the world to race the GSX-R750 in Supersport competition. After his crew methodically dialed in the brand-new bike's aftermarket electronic throttle system (whose creation and development was spearheaded exclusively by Team Hammer), Lochoff finished as runner-up in both of Road Atlanta's Supersport races.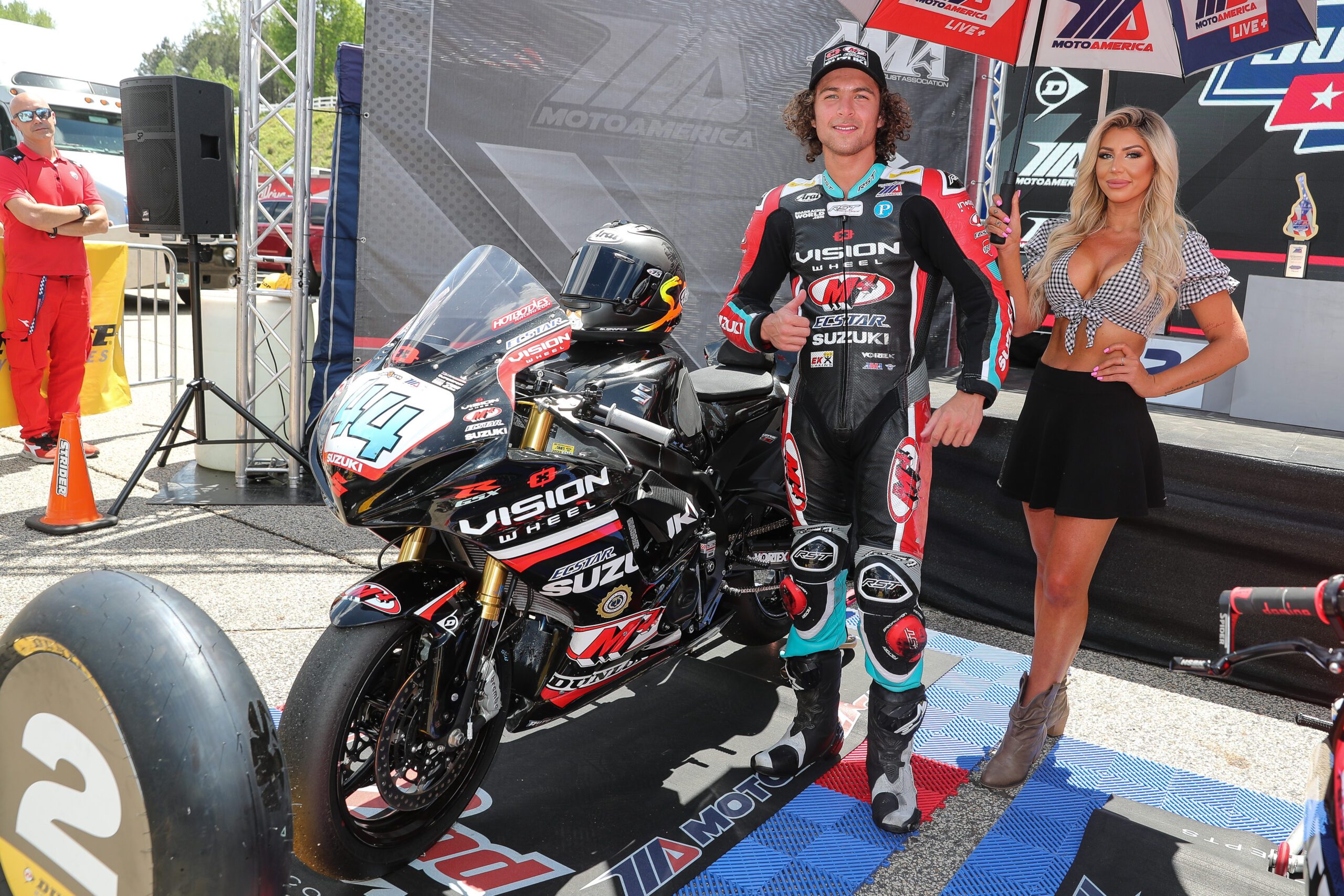 After Road Atlanta, Team Hammer has worked diligently to prepare two more Suzuki GSX-R750 motorcycles, which are required to be converted from a conventional throttle-cable system to an electronic throttle or so-called "fly-by-wire" throttle per FIM/AMA and MotoAmerica "Supersport Next Generation" rules.
Lochoff's two second-place finishes were proof-of-concept that the new throttle system is ready for primetime. According to Ulrich, the only thing preventing more Suzuki 750s from gridding up in Supersport on racetracks throughout the world is the supply of the electronic throttle kits, which require the OEM throttle body to be sent to Team Hammer as a core exchange. It's still early days for the newly developed system, and as exclusive worldwide supplier, Team Hammer is working as fast as they can to get the kits built and shipped out to meet customer demand.
Altus Motorsports, whose motorcycles are built by Team Hammer, is champing at the bit to receive an electronic throttle kit for their GSX-R750, which will be raced by team rider Jaret Nassaney when the bike is ready. "We're hoping that the parts come in on Friday," Altus team owner George Nassaney said. "We'd like to have some time for Jaret to test the bike prior to VIR, but that may not be possible."
So, look for three, and possibly four, GSX-R750s on the grid at VIR. And, just in time, too. With Warhorse HSBK Racing Ducati NYC rider Josh Herrin winning the first two Supersport races of the 2022 season at Road Atlanta, the chase is on to catch a runaway Herrin sooner rather than later.
For the full 2022 MotoAmerica schedule and to purchase tickets for MotoAmerica events, click HERE
For information on how to watch the MotoAmerica series, click HERE