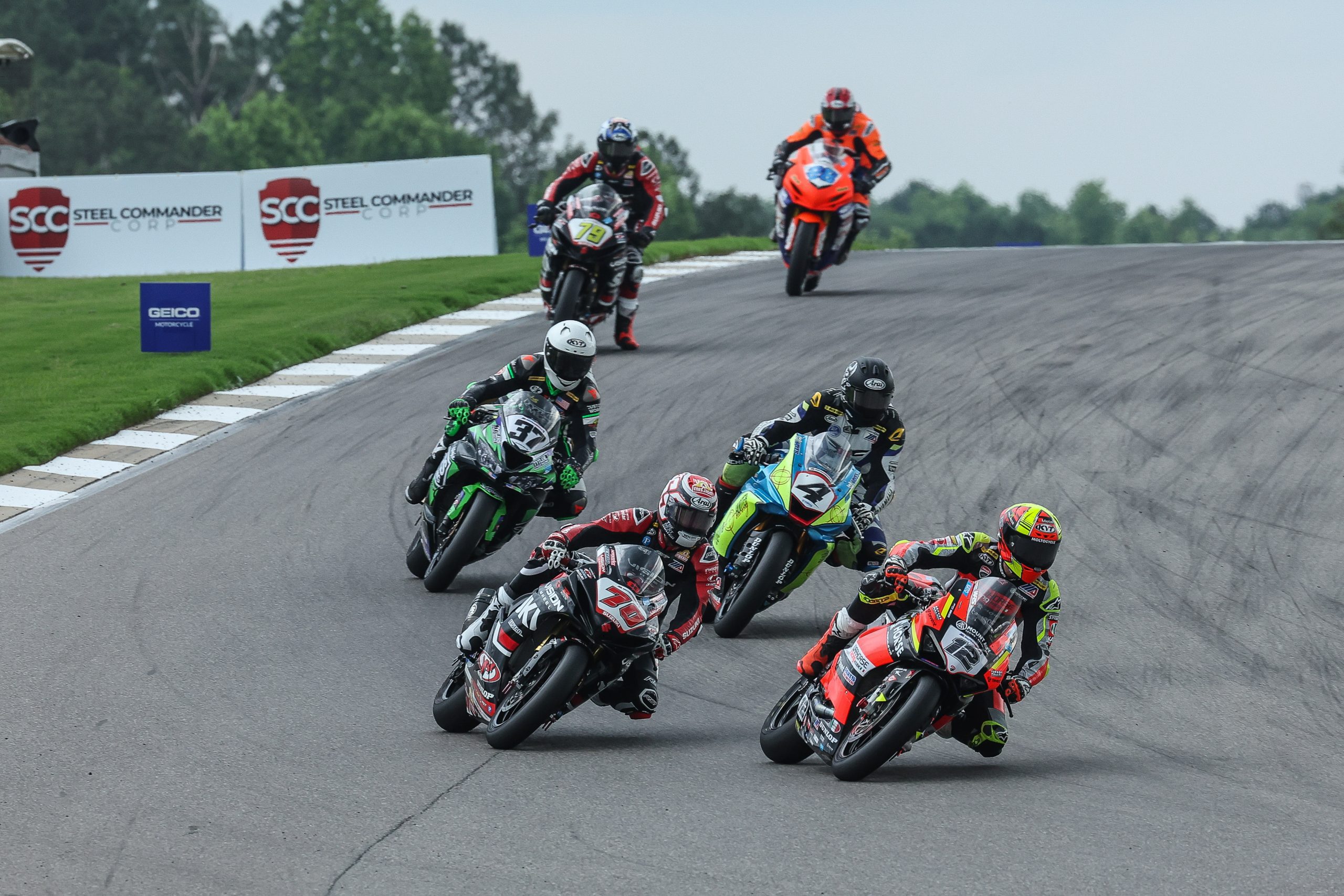 This morning, MotoAmerica released a Technical Bulletin leading into the Road America round that could have implications for this weekend's two Supersport races.
As per FIM and MotoAmerica rules, the Supersport class is subject to balancing procedures among the motorcycles that are homologated for competition. The bulletin this morning announced new mapping updates for the Ducati Panigale V2 and Suzuki GSX-R750, along with a firmware update. Referred to as "manufacturer calibrations," the update includes revised Throttle Position Sensor (TPS) settings for both the Ducati and the Suzuki.
MecTronik, which manages the software versions and updates, also had an update on May 24. The manufacturer calibration was specified for the Ducati Panigale V2 only, but it pertained to bikes competing in World Supersport, British Superbike, and MotoAmerica.
The updates announced this morning will take effect on Friday morning when the Supersport class goes on track for their first practice session of the weekend.