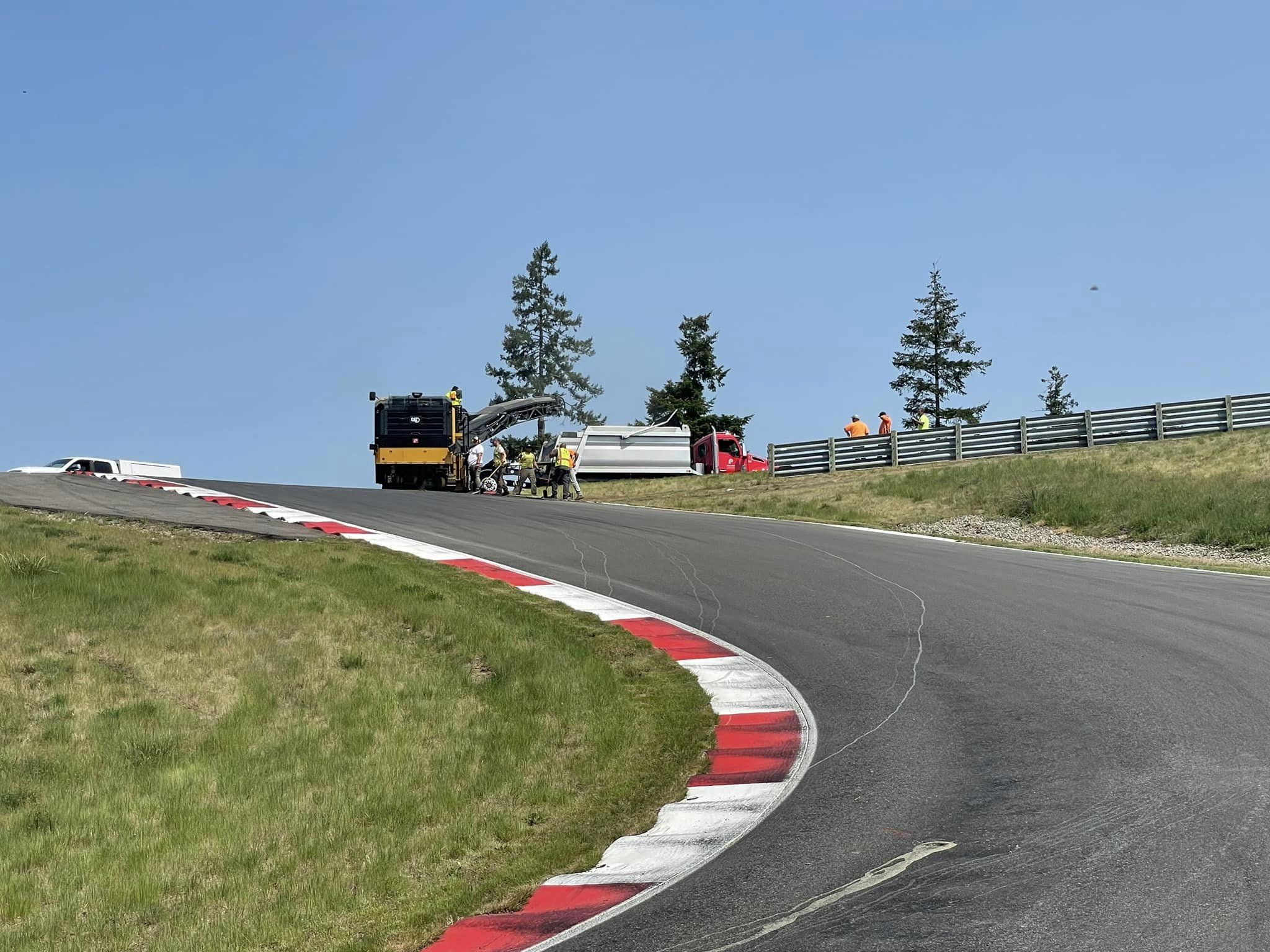 Earlier this Spring, capital improvements were made to Ridge Motorsports Park, which includes repaving a few sections of the road course, adding some additional curbing, and erecting new grandstands.
Puget Paving & Construction handled the repaving project, which includes new asphalt in turns 11 and 12, 13 and 14, as well as in the MotoAmerica-mandated chicane just past start-finish on the track's front straightaway.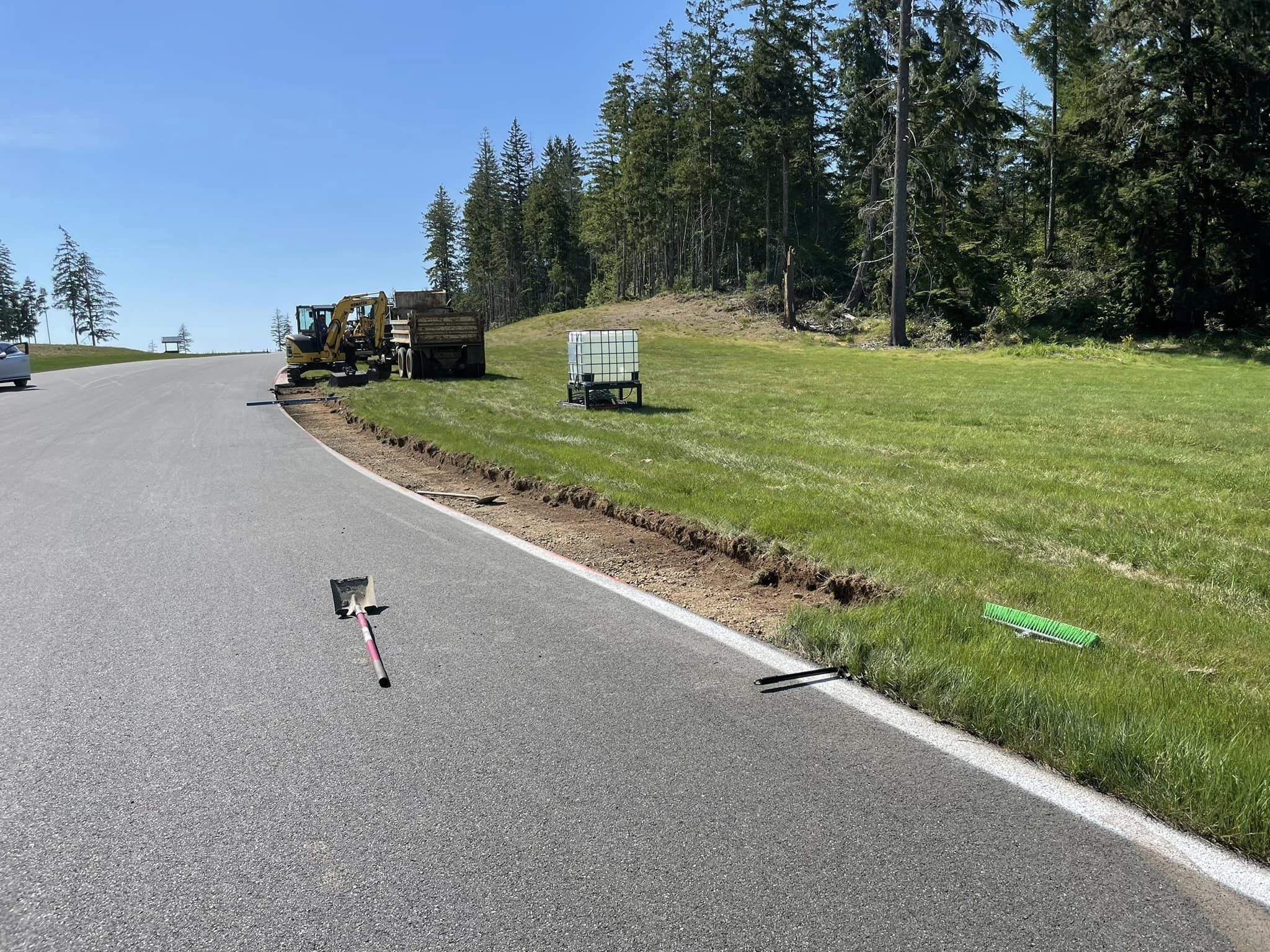 Along with the new asphalt, some additional curbing was installed in a couple of key areas around the 16-turn, 2.47-mile circuit. Also, new concrete was poured in the Ridge Fanzone, and a new grandstand has been installed in that area of the track, which will provide a prime viewing area for the spectators in attendance at this weekend's event.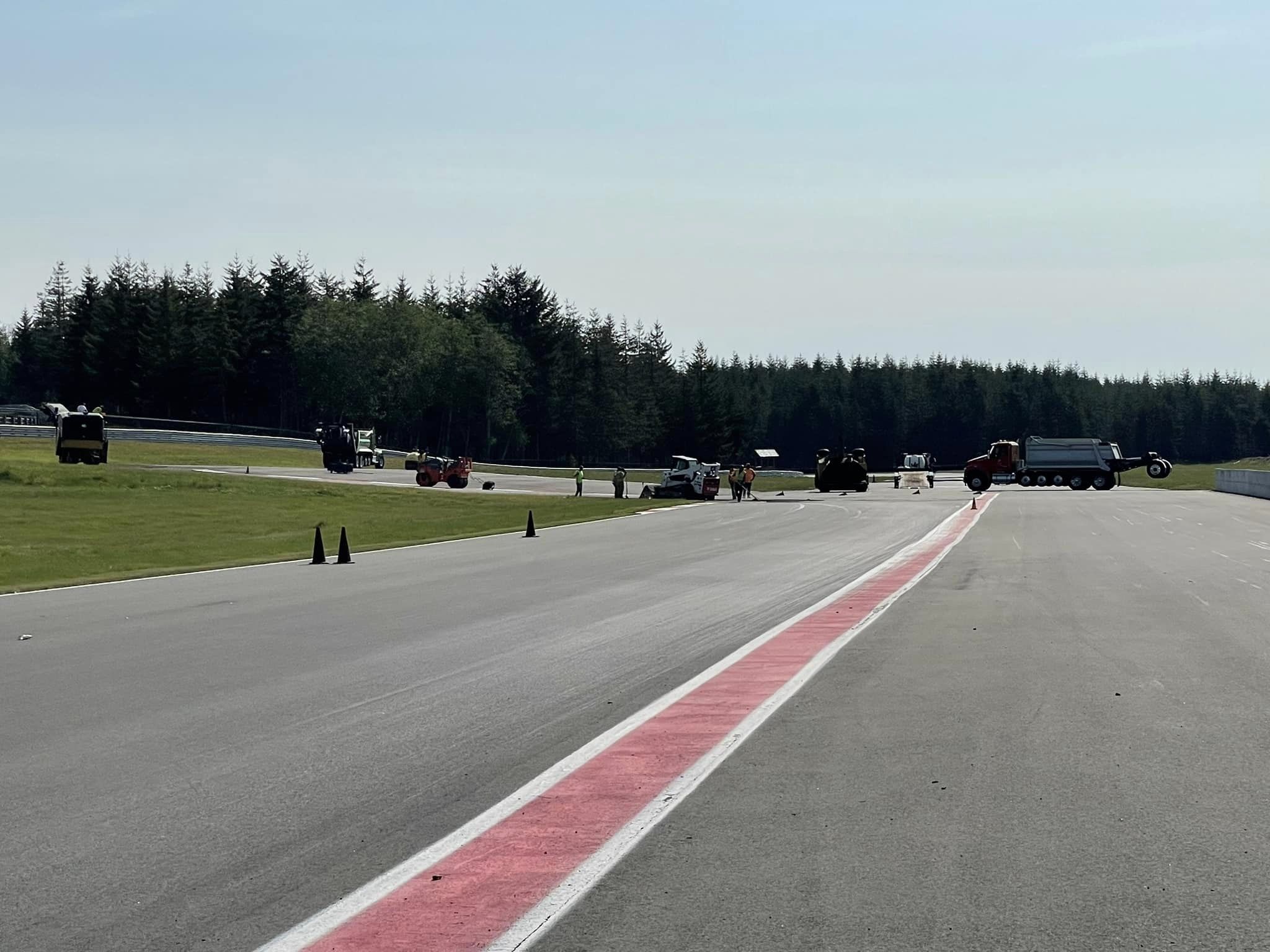 Commenting on the improvements made to the road course, Supersport and Mission Super Hooligan National Championship rider Mallory Dobbs, who is an instructor with 2Fast Motorcycle Track Days & Instruction and has been on the track a couple of times since the improvements were made, said, "The cars kind of made the pavement a little rough at the apexes in turns 11 through 14. To me, the surface wasn't too bad, but they're always improving things at Ridge. Every time I go there, they're working on something. Always adding, always improving. They also extended the curbing going into turn five. And, they improved some things for the fans, too, like the new grandstands."
For the full 2023 MotoAmerica schedule and to purchase tickets for MotoAmerica events, click HERE
For information on how to watch the MotoAmerica series, click HERE