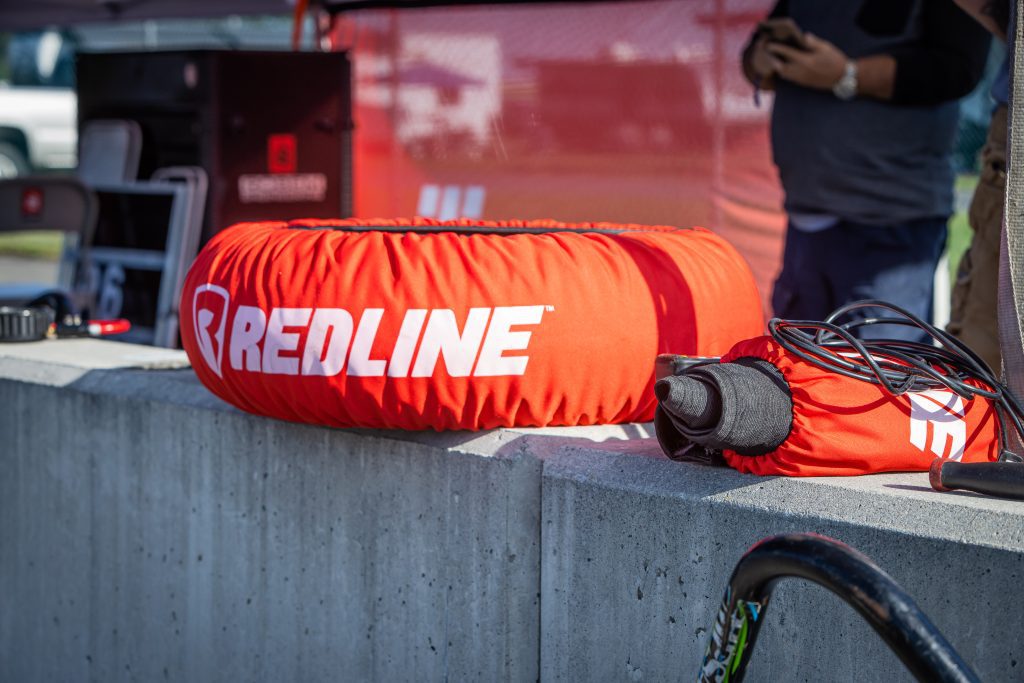 MotoAmerica, North America's premier motorcycle road racing series, is pleased to announce that performance tire warmer company Redline-Moto is now an official partner of the 2023 MotoAmerica Championship.
Redline-Moto designs and produces fully digital, fully adjustable, and fully affordable performance tire warmers for professional road racing. Redline-Moto tire warmers have been purpose built to provide rapid and accurate heating via a digital controller, which allows for temperature adjustments within a tenth of a degree and a large heating range up to 240 degrees Fahrenheit. Additionally, emphasis was placed in positioning additional heating elements on the sides of the tire to help ensure edge grip.
The warmers are designed to fit large diameter tires (200/65) used in most road racing series.
"We want to welcome Redline-Moto as a sponsorship partner of our series," said Lance Bryson, MotoAmerica's Director of Sponsorship. "Obviously, our teams use tire warmers and so do a lot of our fans who take part in local racing events and/or track days. Having Redline-Moto onboard as a sponsor is a natural fit on many levels."
"The initial goal for Redline has always been to provide to provide riders with products they can trust, from track days to professional racing," said Redline-Moto's owner Zach Butler. "We are excited to join MotoAmerica and bring our tire warmers to the incredible talent in the United States."
For more information, visit redline-moto.com