The Yoshimura Yamaha YZF-R7 is getting closer and closer to its debut in the 2022 MotoAmerica Twins Cup Championship. RevZilla staff writer Ari Henning will race the bike during the GEICO Motorcycle MotoAmerica Superbike Speedfest at Monterey on July 8 through 10, and Henning and his Yoshimura team recently had a chance to test the bike at Chuckwalla Valley Raceway in Desert Center, California.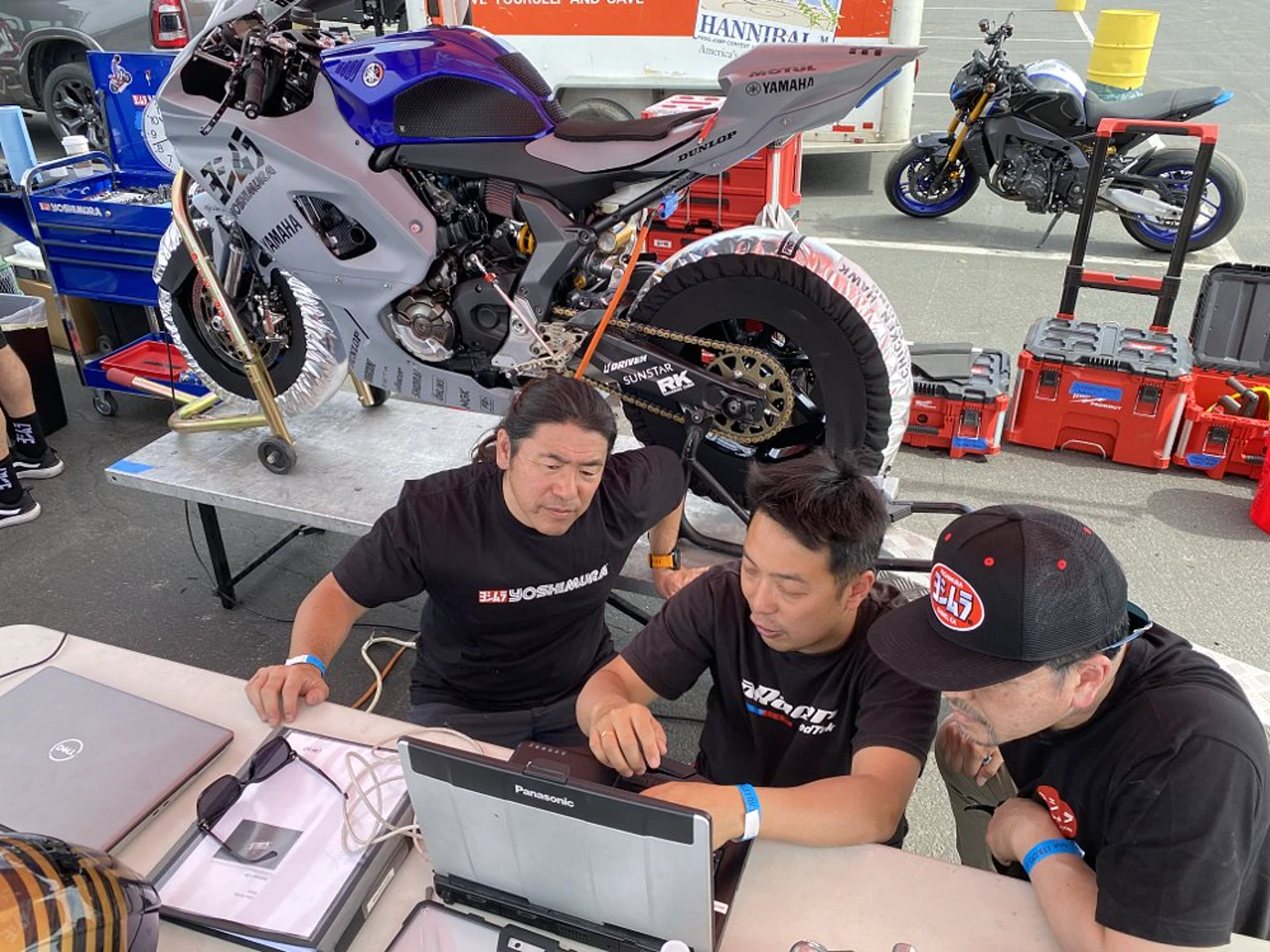 Henning filed an in-depth report on the progress of the Yosh two-banger, and the story is chock-full of photos, including one of a pretty tasty Yoshimura-engineered-and-fabricated rear shock linkage that certainly caught my eye. You won't want to miss it, either.
Check out the full story in the "Common Tread" section of the RevZilla Website.
For the full 2022 MotoAmerica schedule and to purchase tickets for MotoAmerica events, click HERE
For information on how to watch the MotoAmerica series, click HERE