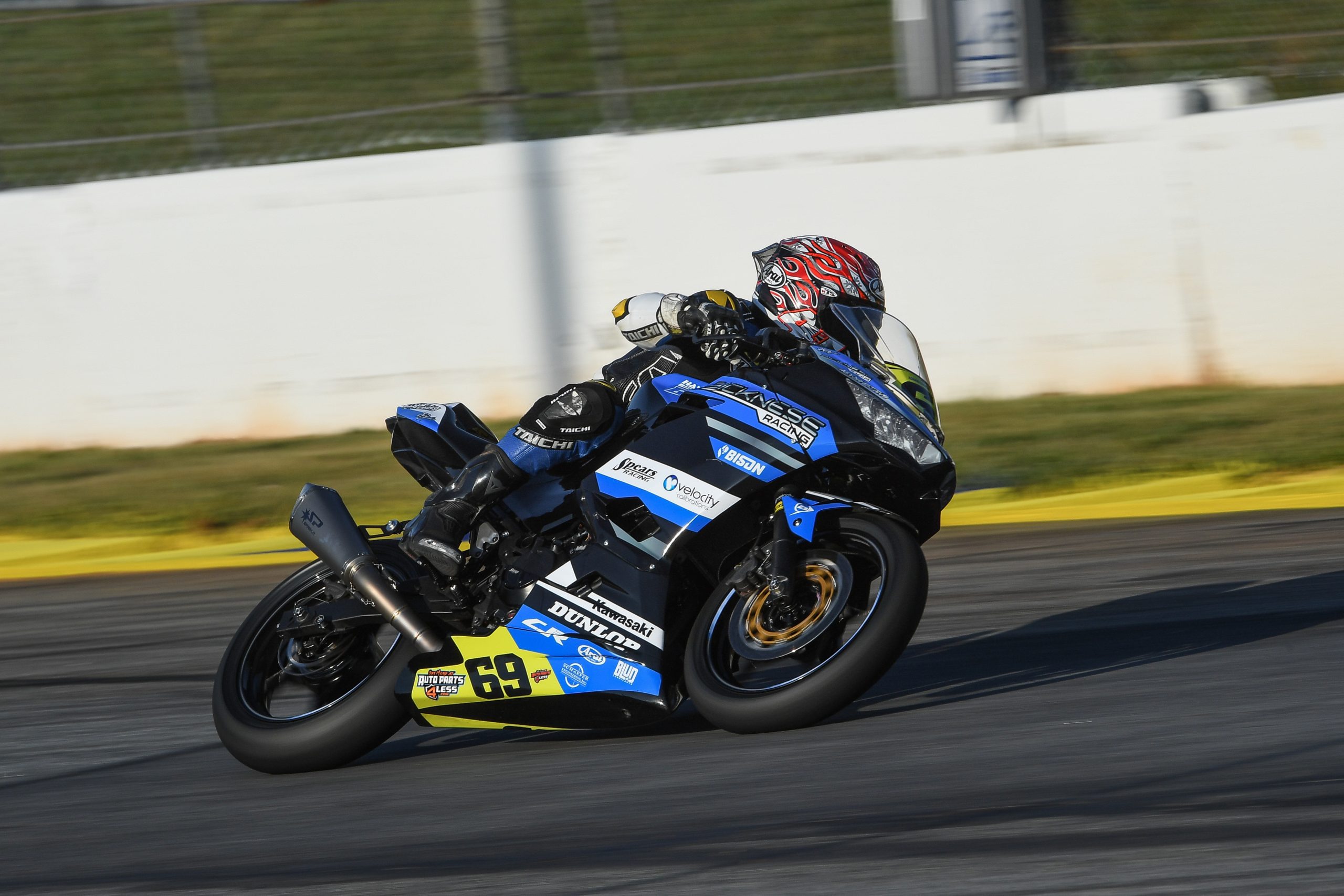 Sixteen-year-old rider Hayden Bicknese, who hails from Defiance, Missouri, has announced that he and his Bicknese Racing team will contest the 2023 Junior Cup Championship aboard a Kawasaki Ninja 400.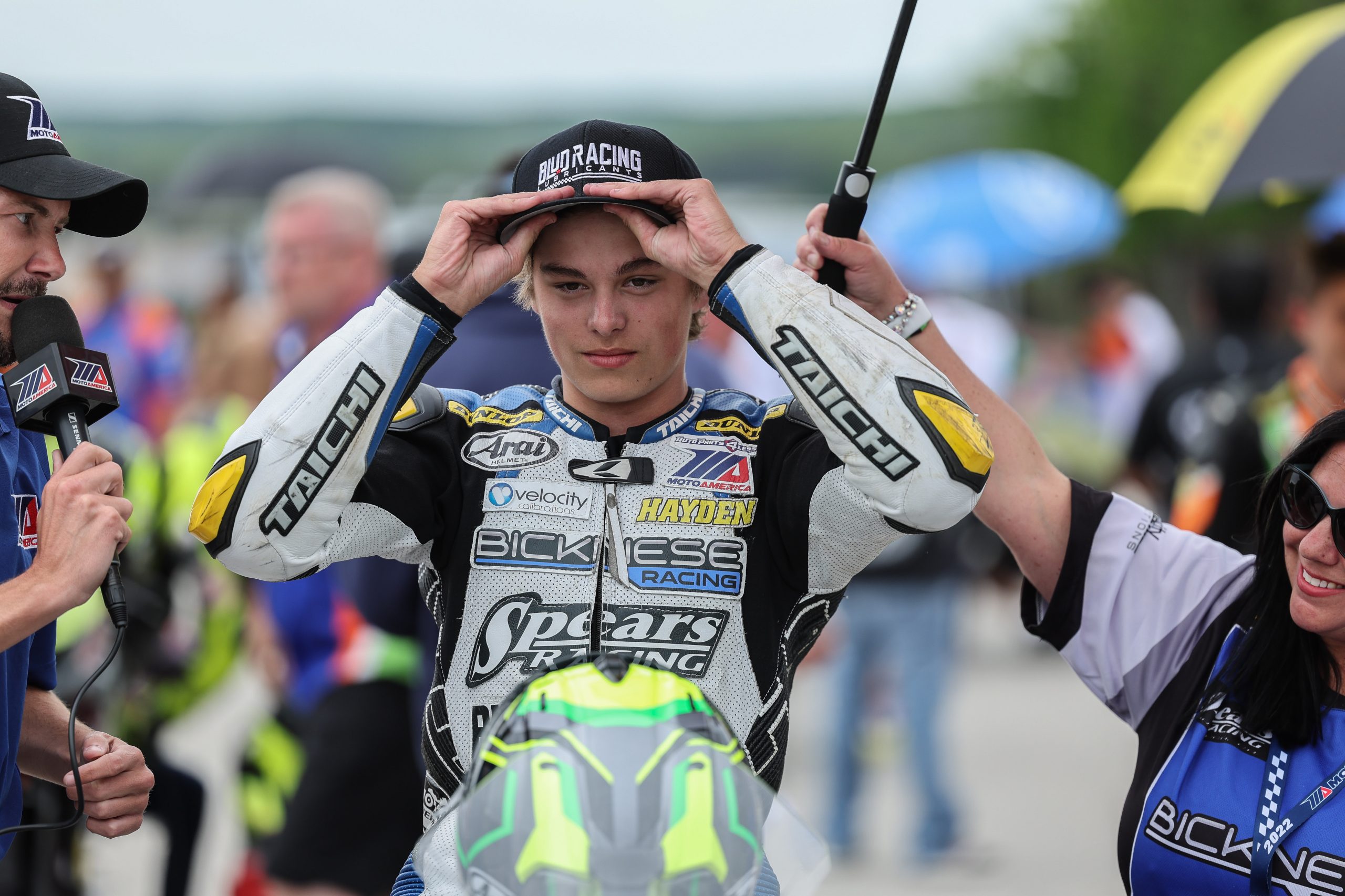 Bicknese finished eighth in last year's Junior Cup Championship and recorded his first MotoAmerica podium finish at WeatherTech Raceway Laguna Seca this past July. "I am ready to take the next step in my racing career in 2023," Bicknese said. "I learned a lot in 2022 about running our own professional racing team as a family and was able to show my speed by running at the front in the majority of races. I took a podium at Laguna Seca, and I now feel ready and confident to lead the pack and set the pace. I do my part off-track to make sure my mind, body and equipment are always ready to compete professionally. Thank you to everyone who is behind me. I am excited to start the 2023 season."
Since the end of the 2022 racing season, Bicknese has had unique opportunity to train with other exemplary elite student athletes to sharpen his mental toughness, his physical fitness, and most importantly, his racing confidence. These off-season improvements are something both Bicknese and his team are confident will have a positive impact this coming season.
A family-run team, Bicknese Racing is managed by Bicknese's father Randy, who also doubles as the team's crew chief. In addition, a valued group of partners and sponsors contributes greatly to the team's racing efforts, including Spears Racing, Blud Lubricants, Arai, Moto Liberty, Cameron Jones Racing, and Velocity Calibrations.
For the full 2023 MotoAmerica schedule and to purchase tickets for MotoAmerica events, click HERE
For information on how to watch the MotoAmerica series, click HERE