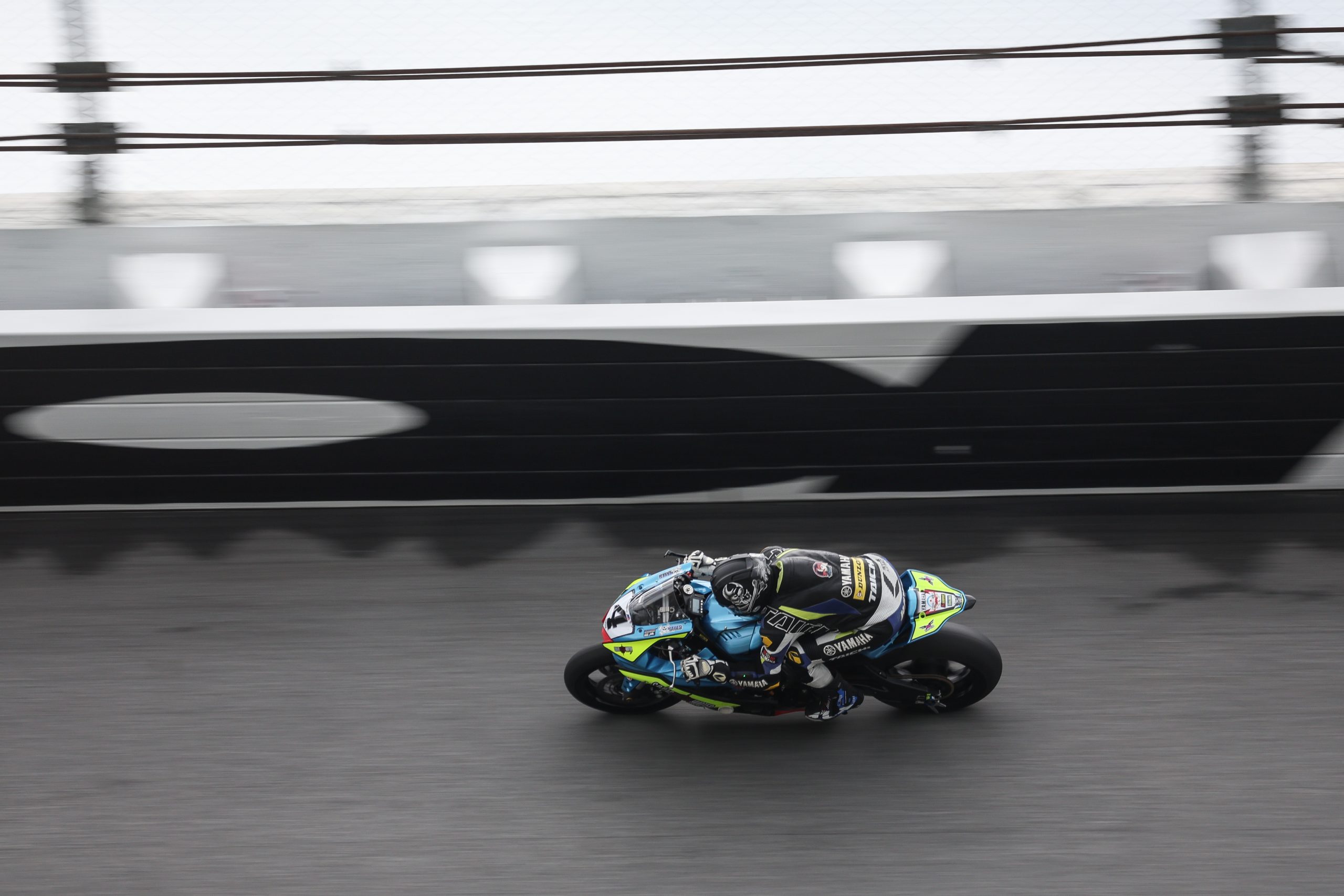 Let's face it, we all love storybook endings. It was ingrained in us from the time we were small children. Through bedtime stories like Jack And The Beanstalk, The Three Little Pigs, Little Red Riding Hood, and Rapunzel. Damsels in distress, knights of the roundtable, and people of all sorts with exceptional talent, we held our breath over the predicaments of the protagonists, silently gave our hope to the heroes, and ultimately felt happy and satisfied when everything worked out in the end.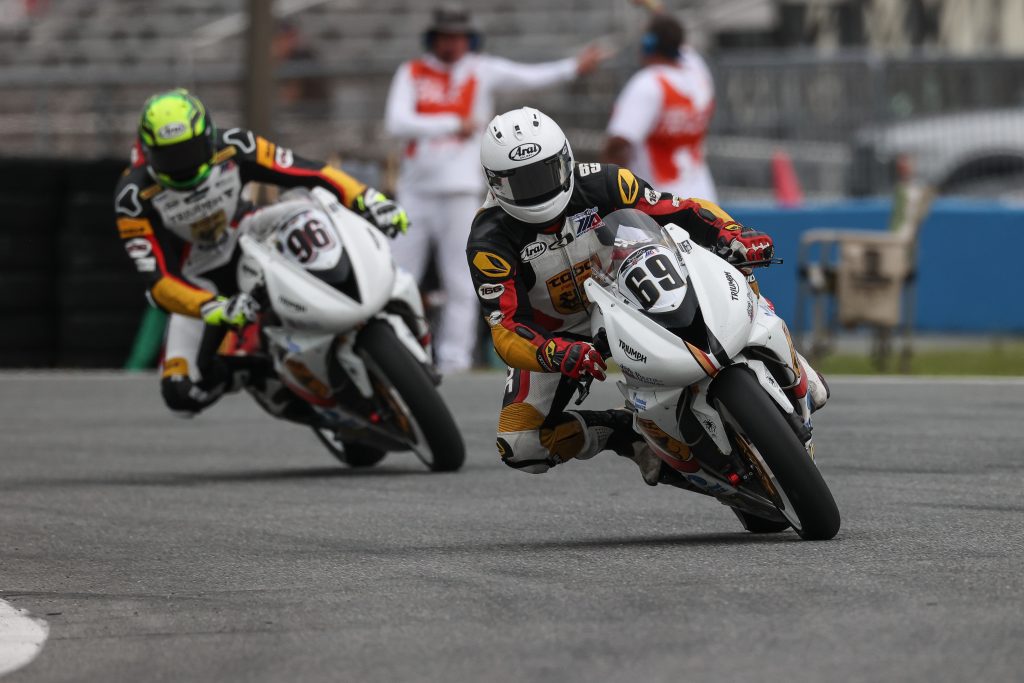 Later this week at Daytona, we'll experience the same emotions during the Daytona 200. Many of us will root for Brandon Paasch to make it three wins in a row and capture the elusive threepeat that has never before happened in the 80 times that the Daytona 200 has run.
Others will be cheering on Danny Eslick, in hopes that he can win his fifth Daytona 200 and join a three-way tie with Scott Russell and Miguel Duhamel.
And still others will be rooting for a soon-to-be 48-year-old legend. Josh Hayes has won four AMA Superbike Championships and shares the record for most all-time wins in AMA history with the aforementioned Duhamel. Both riders have won 86 individual races in their storied careers, but unlike Duhamel's five Daytona 200 wins, Hayes has never gotten a victory in the "Great America Motorcycle Race."
Ironically, Hayes won his first-ever AMA-sanctioned professional race at Daytona International Speedway on March 5, 1999, aboard a Valvoline EMGO Suzuki GSX-R750 in 750 Supersport. But, it wasn't the Daytona 200.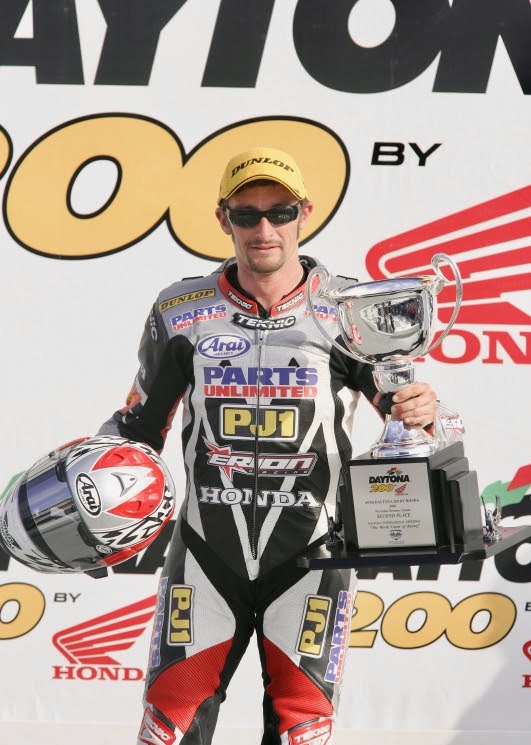 And then, of course, there was the 2008 Daytona 200, which had a decidedly un-storybook ending. Hayes won the race, but in a cruel manifestation of the fact that "it takes a team," he was disqualified after his Erion Honda CBR600RR was said to have violated AMA technical rules. In the post-race teardown, the crankshaft on Hayes's race-winning Honda was found to be "polished, surface-treated, and metal was removed from it." So, ultimately, Hayes didn't win that race, but he also didn't lose it, either. And that bedtime story became a nightmare that I doubt Hayes has ever shared with his young son Hawk or daughter Bretley.
Instead, the "Mississippi Madman" will hope to tell the tale of when he broke the all-time AMA race wins record with a victory in this year's Daytona 200. It would be 87 wins for Hayes and certainly one of the most glorious motorcycle road racing-related storybook endings anyone could ever write: breaking the all-time wins record by winning the one race that has eluded him for a quarter of a century.
"I don't look at it and think that my chances are high (to win)," Hayes said. "I think I can do it. I have the speed to do it, but if I get into a bunch of riders coming out of the chicane like last year, it'll be tough. Give me a three- or four-second gap, and I think I can get it done."
There are over 50 riders entered for the 81st running of the Daytona 200, and each and every one of them, plus their crew members, families, and friends, are all hoping for their own storybook ending.
Good luck to all.
For the full 2023 MotoAmerica schedule and to purchase tickets for MotoAmerica events, click HERE
For information on how to watch the MotoAmerica series, click HERE