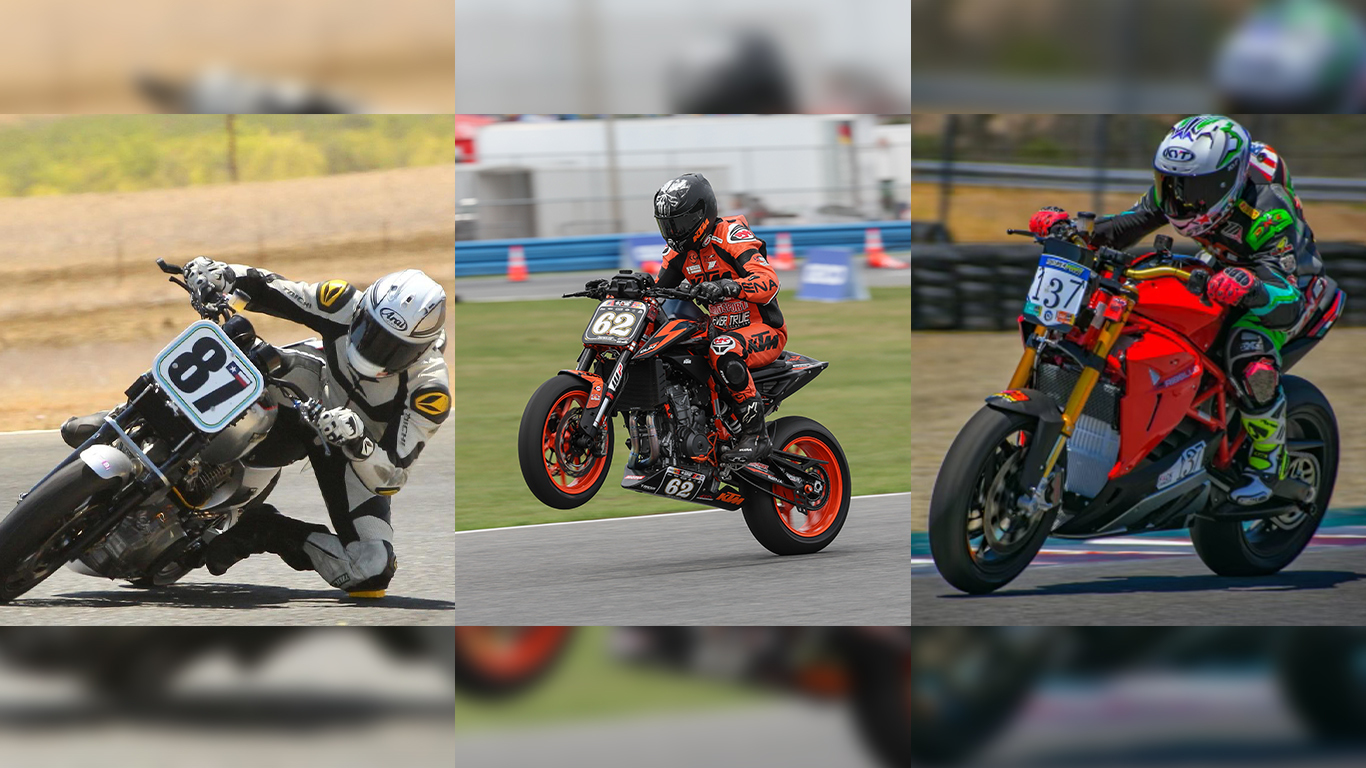 I love going to Disney World (and Disneyland, too, for that matter). My favorite attraction has always been "Pirates of the Caribbean," but "Walt Disney's Carousel of Progress" is a close second for me. There's something about taking a whimsical look at life during various eras that just entertains me to no end.
Roland Sands Design's Super Hooligan National Championship (SHNC) at WeatherTech Raceway Laguna Seca next weekend will be a Carousel of Progress. The past, present, and future of motorcycle road racing will be on track, and it's one more reason you won't want to miss next weekend's GEICO Motorcycle MotoAmerica Superbike Speedfest at Monterey.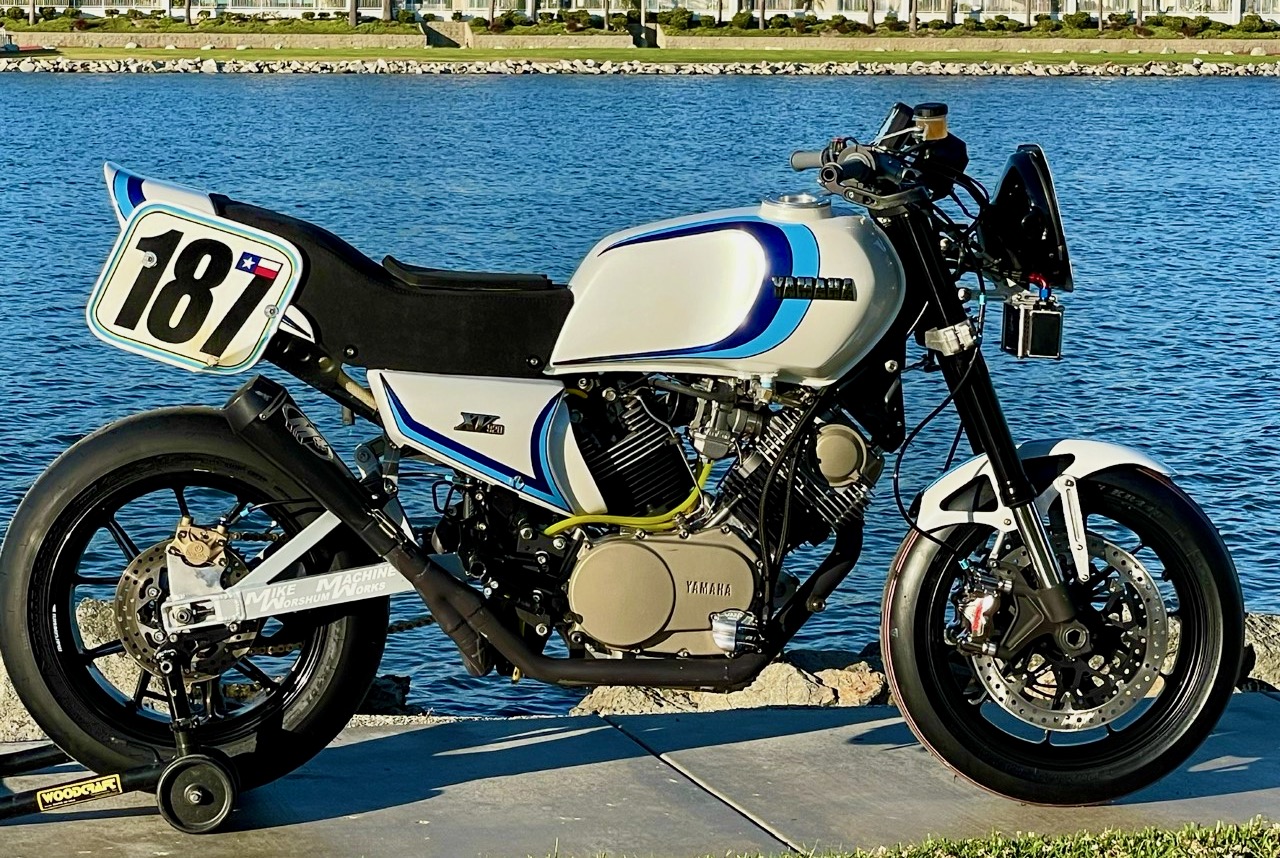 The Past
In 1981 and 1982, near the beginning of the "Virago era," Yamaha produced a V-twin sportbike called the XV920R. In Europe, the bike was called a TR1, and unlike the Virago models of the time, the XV920R was equipped with a chain drive instead of a shaft. Certain adventuresome road racers decided to race the bike, and one of them was Vernon Davis. At the time, the bike was eligible for entry in both Battle of the Twins and Superbike. In fact, Davis asked Kevin Schwantz if he'd like to race his 1982 XV920RJ in the AMA Superbike round at Laguna Seca, and Schwantz, who'd just gotten his Superbike license, happily obliged. He finished fifth in the first Superbike heat race behind four HRC-built Honda Interceptors and qualified on the second row of the grid.
Next weekend, an XV920R will turn a wheel in anger once again at Laguna Seca. Vernon Davis's son Jesse has built his own version of his father's XV920R, with a few updates, and he will compete in Super Hooligan.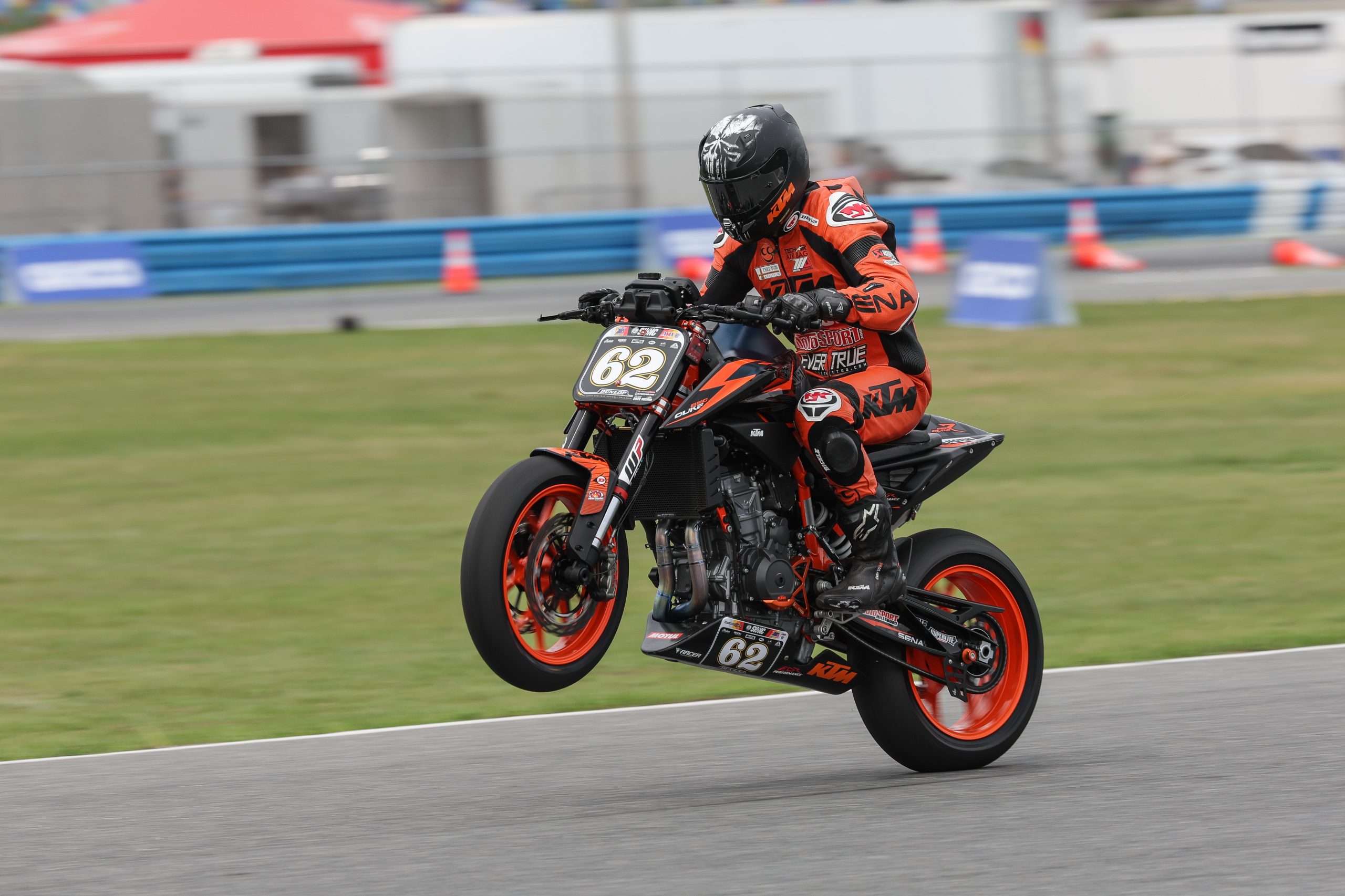 The Present
With two rounds of the SHNC already already completed, the Championship is currently led by Andy DiBrino aboard a JLC Concrete/KTM/DiBrino Racing KTM 890 Duke R. The bike is a 2022 model and features a fully modern, fuel-injected, liquid-cooled, 889cc parallel-twin engine with a full suite of electronics.
The Indian FTR1200, along with Ducati's Hypermotard 950 SP and 821 SP, also compete in Super Hooligan and, like the KTM Duke, are perfect examples of the state of the art for present-day motorcycles.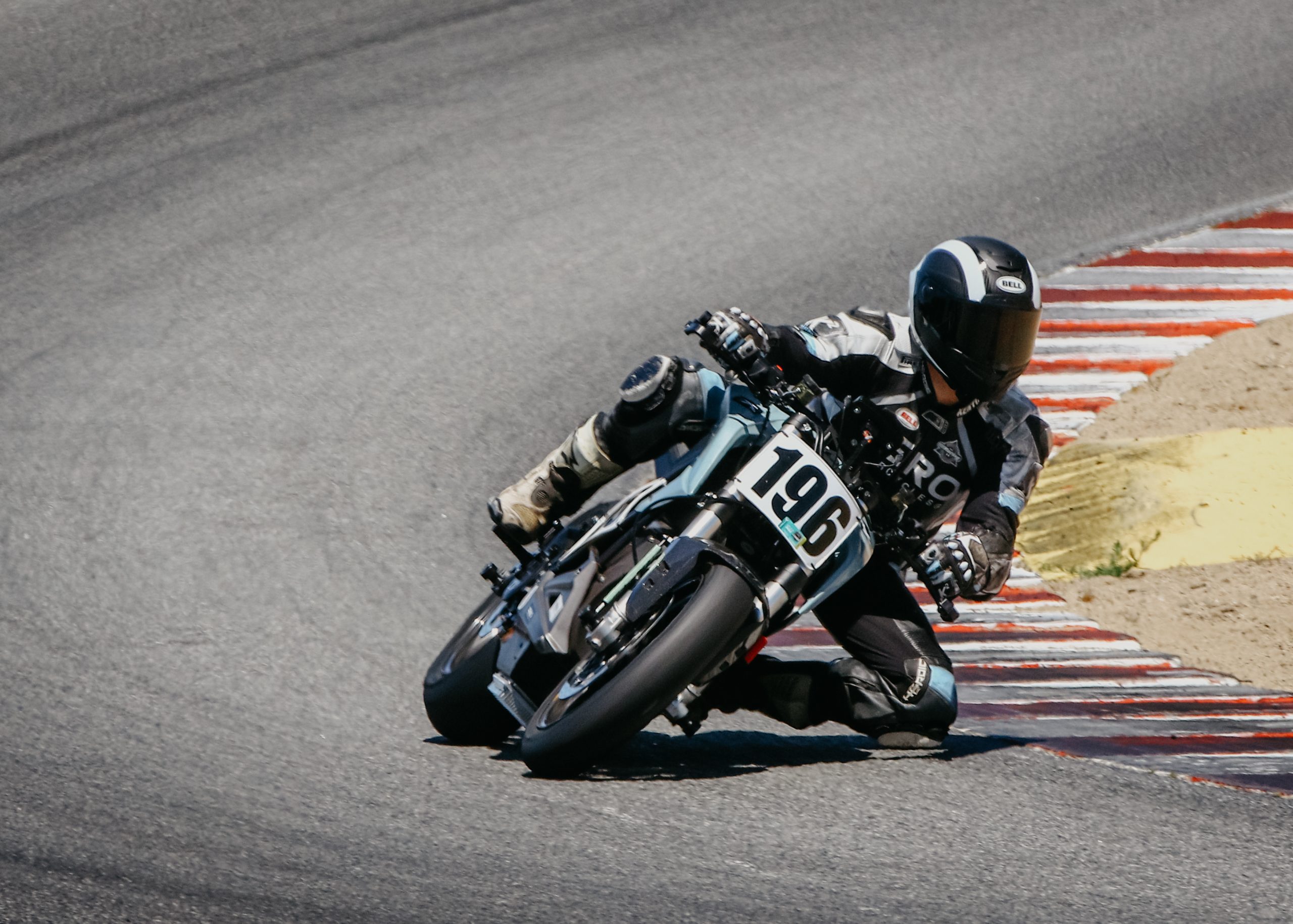 The Future
For the first time ever, not all the bikes competing in the Roland Sands Design's Super Hooligan National Championship will be equipped with Internal Combustion Engines (known as "ICE" in modern nomenclature). The future is now, and Zero Motorcycles engineer Kenyon Kluge will be aboard one of his company's SR/F all-electric sportbikes. Kluge races the Zero on a fairly regular basis including, ironically, in American Historic Racing Motorcycle Association (AHRMA) races because the organization has race classes in which electric bikes are accepted for competition.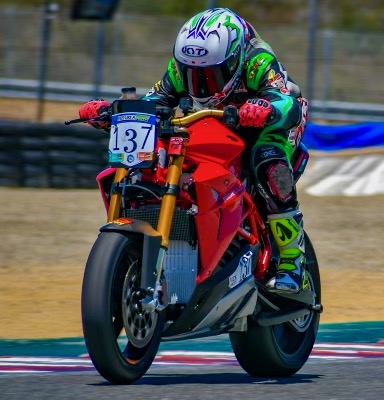 Another all-electric bike, the 2023 (we said future) Energica Eva Ribelle RS will be piloted by Stefano Mesa, who recently tested the machine at WeatherTech Raceway Laguna Seca. Mesa will be riding for Tytlers Cycle Racing, whose team owner Michael Kiley is behind the project. Kiley has made a big splash in MotoAmerica this season, with his Tytlers Cycle Racing Superbike team fielding Hector Barbera and PJ Jacobsen (and a couple of wild-card entries for Larry Pegram) in MotoAmerica's Medallia Superbike Championship, and his co-owned Tytlers Cycle/RideHVMC Racing team featuring Corey Alexander and Travis Wyman in Yuasa Stock 1000 and Medallia Superbike, plus Zac Schumacher in Yuasa Stock 1000 and Superbike Cup.
Look for Kluge and Mesa to mix it up aboard their electric bikes, not only with each other, but also with the 34 ICE motorcycles entered to race in Super Hooligan at WeatherTech Raceway Laguna Seca next weekend.
For the full 2022 MotoAmerica schedule and to purchase tickets for MotoAmerica events, click HERE
For information on how to watch the MotoAmerica series, click HERE