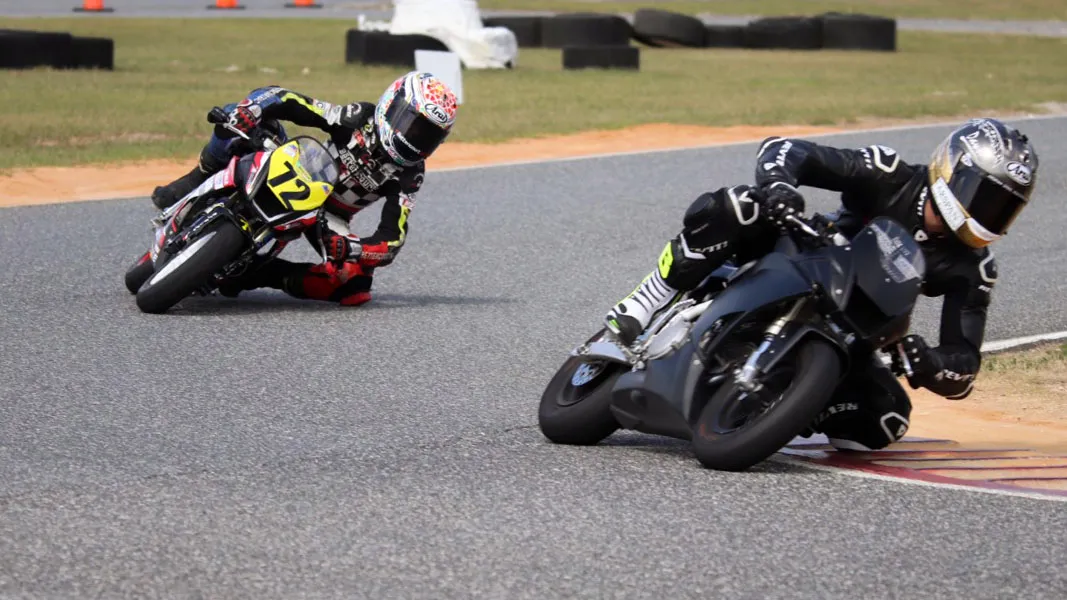 The Ohvale GP-0 and GP-2 mini road racers have helped countless young people learn road racing techniques that stay with them as they grow both physically and in terms of their riding skills. The downsized motorcycles have spawned entry-level road racing series in countries around the world, as well as right here in the U.S. Already, the MotoAmerica Mini Cup Presented By Motul series has launched the careers of young riders including Kayla Yaakov, Jesse James Shedden, Kensei Matsudaira, Nathan Gouker, and many others.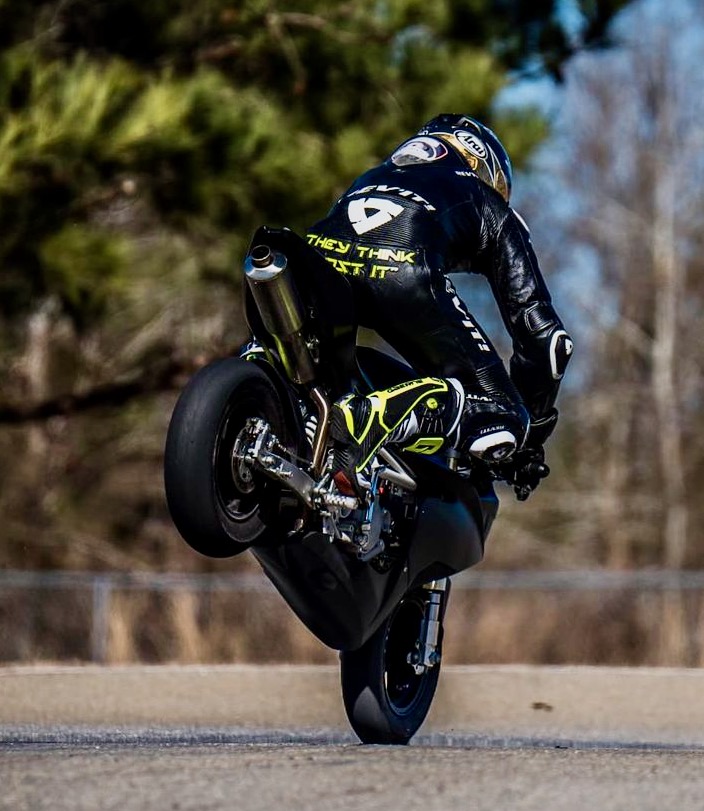 And, even for full-size, highly talented riders like Medallia Superbike competitor PJ Jacobsen, Ohvale minibikes are both a valuable teaching and learning tool.
Not only does Jacobsen incorporate the bikes into his young-rider-coaching sessions, but he also uses the pint-size machines to hone his own riding skills.
The New Yorker's coaching philosophies were showcased in a recent "Athletes & Ambassadors" profile published by Jacobsen's safety-gear sponsor, REV'IT! In addition, the article also detailed how Jacobsen has studied and replicated the "rear-wheel-in-the-air braking of 2021 Superbike World Champion Toprak Razgatlıoğlu.
In the article, Jacobsen says, "When the rear end is up like that, I have really good stopping power and more confidence in the front end. When the rear comes down, I can go right to the corner, not skate through it.
"When I'm sliding into corners, I don't hit my apexes correctly. I work on that a lot with the Ohvale minibike, and there were a couple of MotoAmerica tracks this year with second-gear corners where I did it on the BMW. I did it in Turn 12 at Brainerd, and I was close to the top of the field in the last split. It gave me really good front-end confidence, and I hit my marks."

The article goes on to explain that "techniques developed on smaller-displacement machines ridden on kart tracks directly relate to what Jacobsen does in MotoAmerica competition on a 200-plus-horsepower Superbike."
For the full 2023 MotoAmerica schedule and to purchase tickets for MotoAmerica events, click HERE
For information on how to watch the MotoAmerica series, click HERE