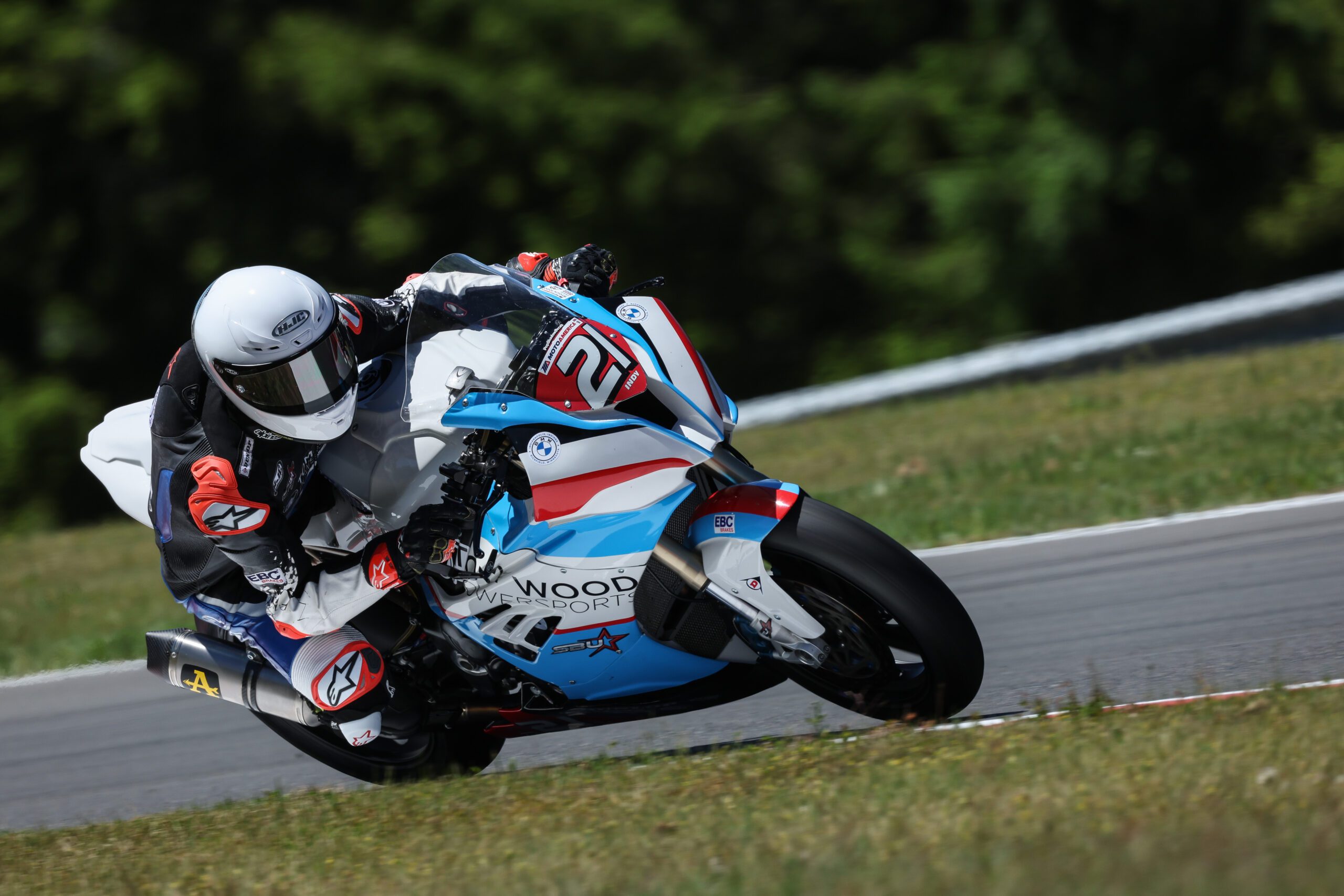 After half a decade aboard a Yamaha YZF-R6 in MotoAmerica's Supersport class, Nolan Lamkin, who is one of the O.G.'s in the MotoAmerica series, joining us in our inaugural year of 2015 as a 14-year-old KTM RC Cup competitor, ascended another rung on the MotoAmerica development ladder in 2022. The Indianapolis native joined MotoAmerica's literbike riders in Yuasa Stock 1000 and Superbike Cup aboard a BMW S 1000 RR sponsored by Tom Wood Powersports.
Lamkin has always been generous with the things he learns from racing. We've published a number of website stories over the past few years that contain data and setup information provided by Lamkin. And, now that he is aboard a literbike, now-21-year-old Lamkin is still sharing pretty much everything he knows and learns.
With Superbike Unlimited's Freddy Carswell as his crew chief in 2022, Lamkin had a solid season aboard his BMW. He finished sixth in the Superbike Cup standings and 13th in the Yuasa Stock 1000 Championship while learning a lot about what it takes to compete against the best literbikes and literbike riders in America.
Check out the video he put together, which is chock-full of helpful information on how to build a BMW S 1000 RR race bike:
To learn more insights from MotoAmerica rider Nolan Lamkin, visit his website at NolanLamkinRacing.com
For the full 2023 MotoAmerica schedule and to purchase tickets for MotoAmerica events, click HERE
For information on how to watch the MotoAmerica series, click HERE