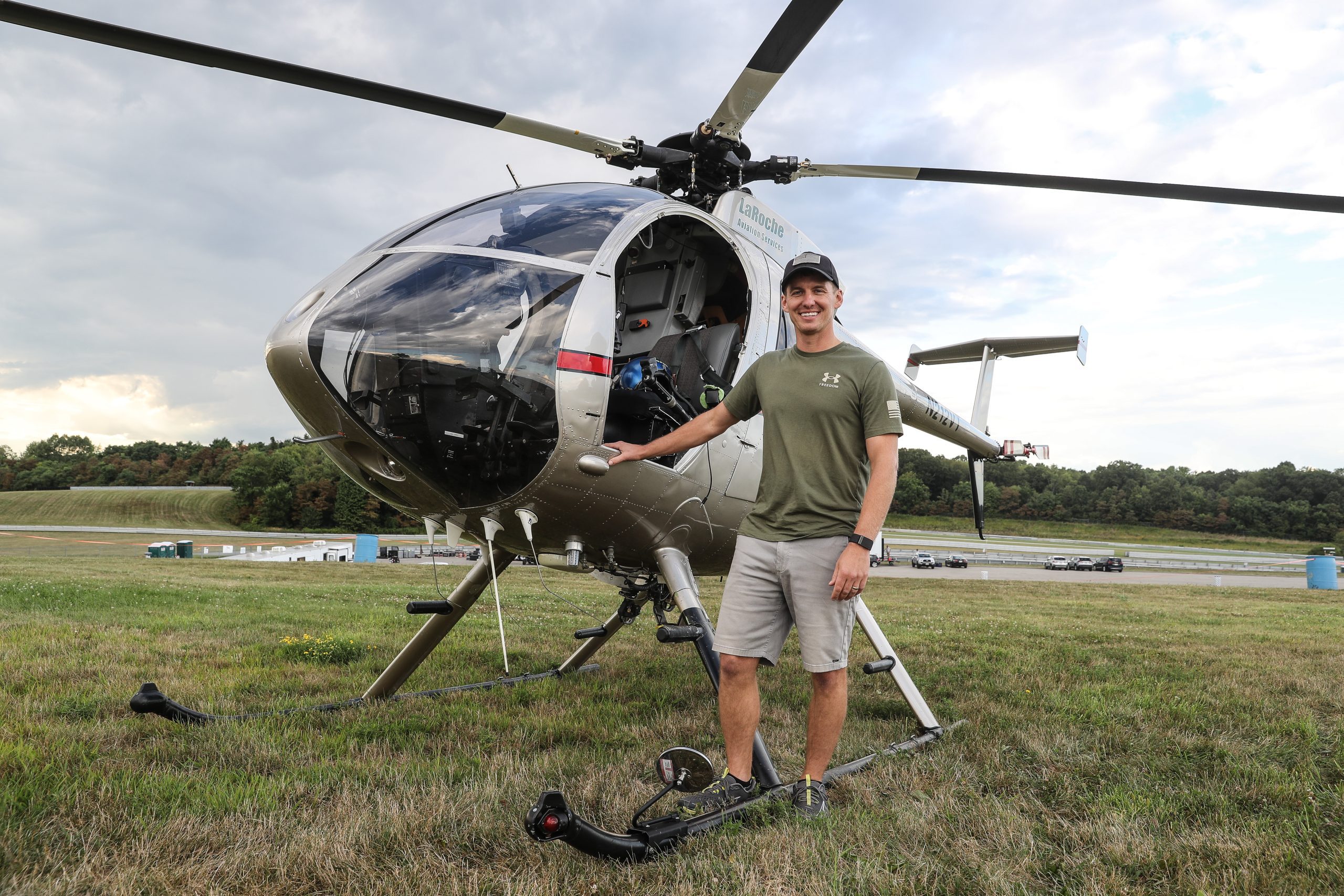 "Giving back to the sport" is a sentiment that is shared by a lot of generous teams, team owners, riders, staff members and fans of MotoAmerica, But, it's not often that one of our racers offers to be a presenting sponsor for one of our rounds. In fact, the Superbikes at Pittsburgh, Presented by LaRoche Aviation Services, event was a first for MotoAmerica, and the sponsorship came from Supersport rider CJ LaRoche, who races a Yamaha YZF-R6 for North East Cycle Outlet Racing.
As is the case with most of the riders in the MotoAmerica series, LaRoche has a "day job." But, unlike most of the MotoAmerica riders, LaRoche owns not one, but two companies: LaRoche Tree Services and LaRoche Aviation Services, along with a lumber mill and several other LLC's related to the two main businesses. Born and raised in Bellaire, Ohio, LaRoche is a major employer in his hometown. His business is growing rapidly, and he currently has nearly 250 employees with an immediate need to hire even more.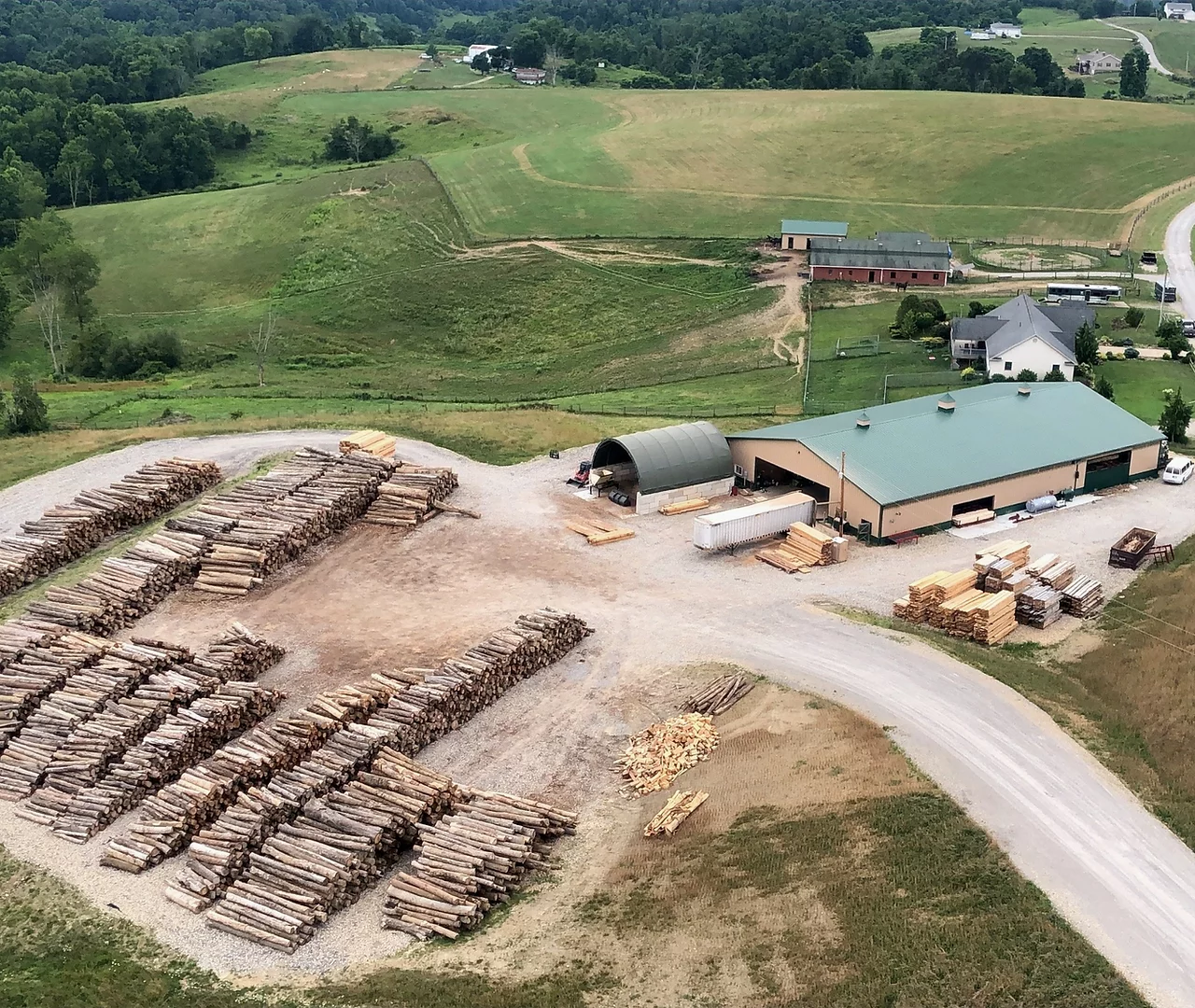 Already a budding entrepreneur when he was just 16 years old, Christopher J. LaRoche (known to us in the MotoAmerica paddock and pretty much everyone else as "CJ") began assisting local residents with tree care and removal services. After graduating from Bellaire High School in 2004 and earning his Bachelor's Degree in Business from California University of Pennsylvania in 2008, LaRoche purchased two-and-a-half acres of land, built his company's first shop/headquarters on Commerce Parkway in Bellaire, and incorporated his company, which became known as LaRoche Tree Service, Inc.
Growing by leaps and bounds, the company is now one of the Ohio Valley's most successful businesses. In fact, in 2020, Inc. Magazine listed LaRoche Tree Service in the top 650 of the 5000 fastest-growing privately held companies in the entire United States. LaRoche Tree Service provides tree removal, clearing, trimming, stump grinding, pruning, erosion control services and contract biowaste grinding to commercial and residential customers. The company also manufactures and sells dyed mulch products for landcaping and timber mats and laminated truck mats for off-road access to work sites and construction areas.
LaRoche's second company, LaRoche Aviation Services, LLC, is an aerial saw company that provides the safest and most cost-effective solution to controlling and maintaining powerline, pipeline, and railroad rights of way. Utilizing the company's MD500 helicoptor equipped with an aerial saw, LaRoche Aviation is able to trim vegetation in virtually one fell swoop along service corridors that run through wooded areas. They can also create corridors through forested areas for new lines and rights of way being constructed.
With two growing companies to maintain, you might wonder how LaRoche finds any time to race full-time in MotoAmerica Supersport. In fact, since he started his business when he was only 16, how did he even have any time to learn to ride a motorcycle, let alone become a professional motorcycle road racer? LaRoche himself explains:
"I rode ATVs and dirt bikes when I was a kid, and I also raced motocross in a couple of events. But, the whole motorcycle road racing thing didn't really start until about 2008 when I bought my first sportbike. It was a 2004 Suzuki GSX-R600." LaRoche, who lives about 90 miles from Pitt Race, used to do track days at BeaveRun, which was what Pittsburgh International Race Complex was called before it came under new ownership in 2011.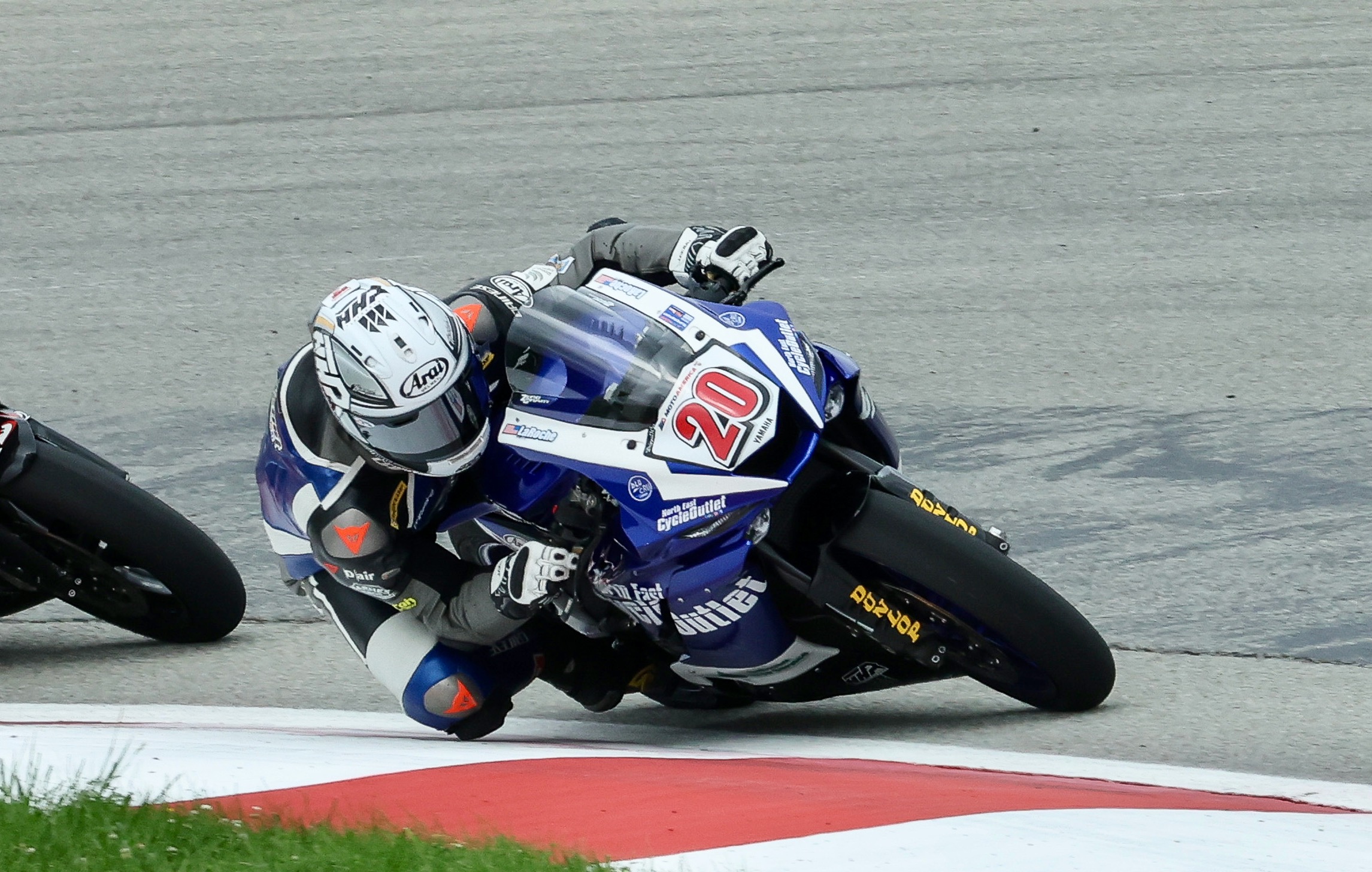 "I got my racing license in 2013 and started competing at Pitt Race and some other tracks in the area like Nelson Ledges (in Northeast Ohio)," LaRoche continued. "In fact, until just recently, I ownemostly d the track record for 600s at Nelson Ledges." LaRoche also raced at Mid-Ohio, including the AMA Pro Racing National in 2014. He's been racing with MotoAmerica since the series began in 2015, but mostly at Pitt Race and New Jersey Motorsports Park for the first few years. Then, at the encouragement of his friend and fellow road racer Kyle Alexander, who owns North East Cycle Outlet in Montoursville, Pennsylvania, LaRoche became Benjamin Smith's teammate in 2021. LaRoche also hired Ken Hill as his riding coach.
Do LaRoche's growing businesses ever get in the way of his road racing? Or, vice-versa, does road racing ever conflict with his "day job"?
"Funny story," LaRoche said. "In 2017 at New Jersey Motorsports Park, I was actually in the middle of working on a big proposal for my business. I had to go out on track for my session, but not before I got this proposal squared away. Well, I ended up sealing the deal during that race weekend, and I'm glad I did because it put me and my business on the pathway to success that I'm still on to this day."
Rest assured, CJ LaRoche was able to see the racing for the trees. Or maybe it was the trees for the racing?
For the full 2022 MotoAmerica schedule and to purchase tickets for MotoAmerica events, click HERE
For information on how to watch the MotoAmerica series, click HERE