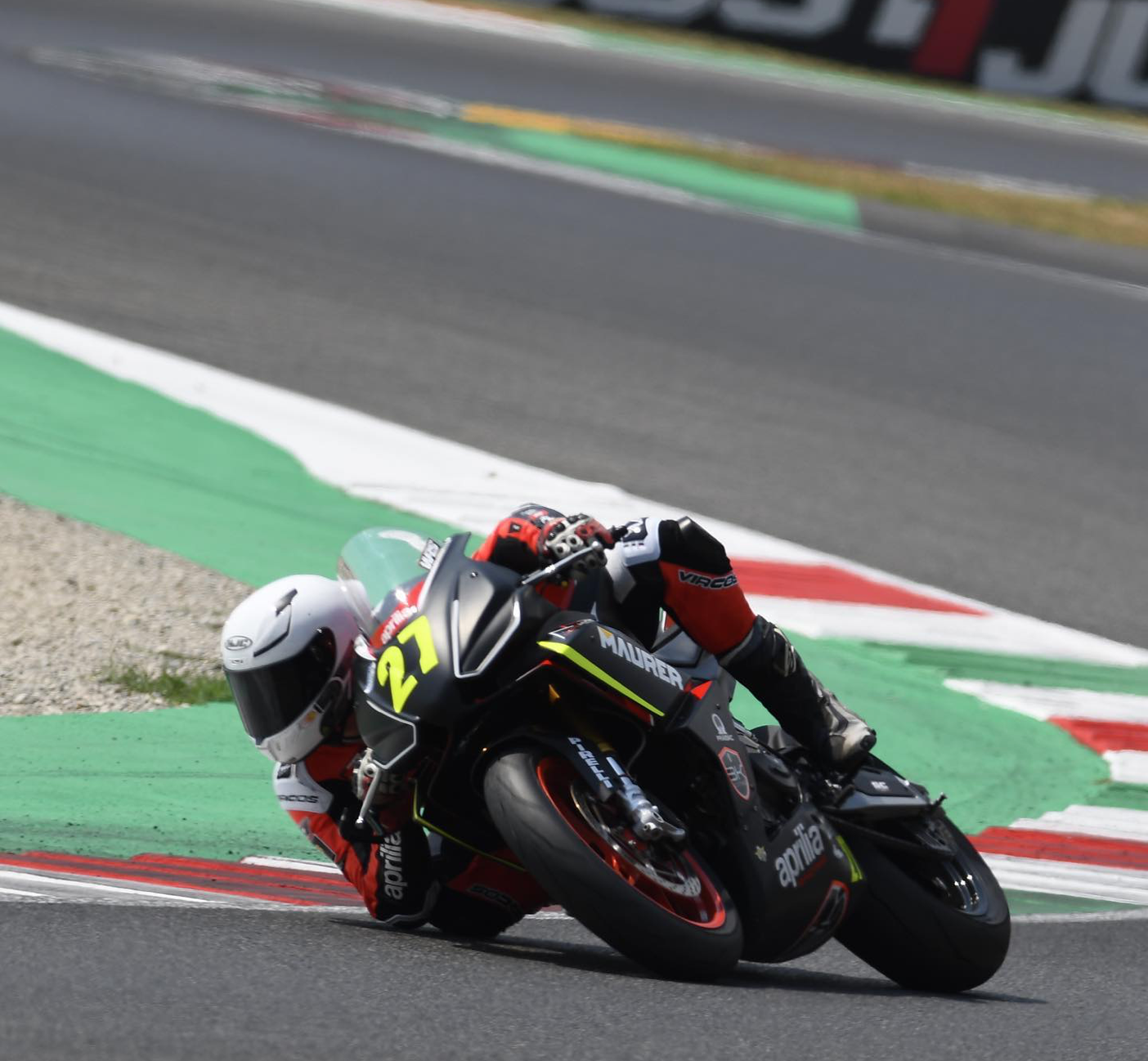 MotoAmerica Twins Cup rider Max Toth capped off his weekend in Italy by following up his race one victory in the Aprilia Racing Trofeo with a race two win at Autodromo Internazionale del Mugello in Scarperia e San Piero, Tuscany, Italy. Held in conjunction with the Italian CIV Championship, the Aprilia Racing Trofeo is a spec race series where the entrants compete aboard identically prepared Aprilia RS 660 twin-cylinder motorcycles.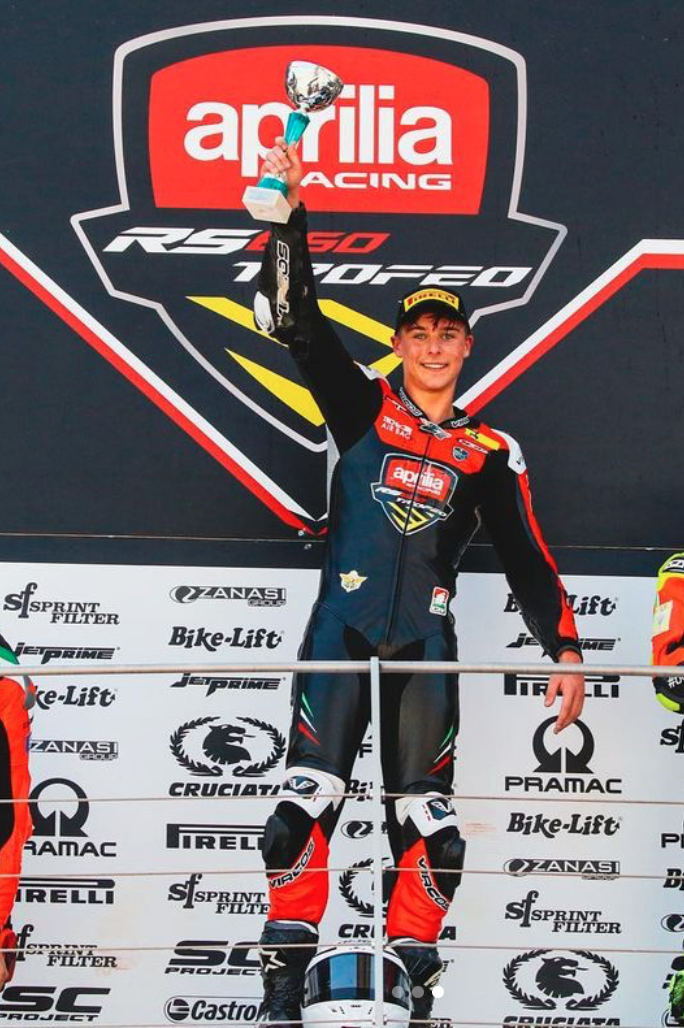 Sixteen-year-old Toth, from California, was part of a five-rider pack at the front that also included 2021 MotoAmerica Twins Cup Champion Kaleb De Keyrel. Aboard their identically prepared Aprilia RS 660 motorcycles, the quintet diced back and forth for the lead, and it was Toth who took the checkers, nipping second-place finisher Francesco Mongiardo, from Italy, by just .04 of a second at the finish line.
Race one runner-up Giuseppe De Gruttola finished third in race two, the Italian making it onto the podium for the second day in a row. American De Keyrel, who was fourth in race one, wrapped up his weekend in Italy with a fifth-place result in race two. Also, just as he did in race one, De Keyrel once again recorded the fastest lap of the race, a 2:00.308 on his penultimate go-around during the 10-lap event.
Two other MotoAmerica Twins Cup competitors, Dr. Carl Price, who is MotoAmerica's paddock physician, and Gino Angella, finished race two 12th and 14th, respectively.
As a result of his two victories at Mugello, Toth now leads the 2022 Aprilia Racing Trofeo standings by 23 points over De Gruttola in second and 25 points over Mongiardo in third. There are three rounds and five more races remaining in the season.