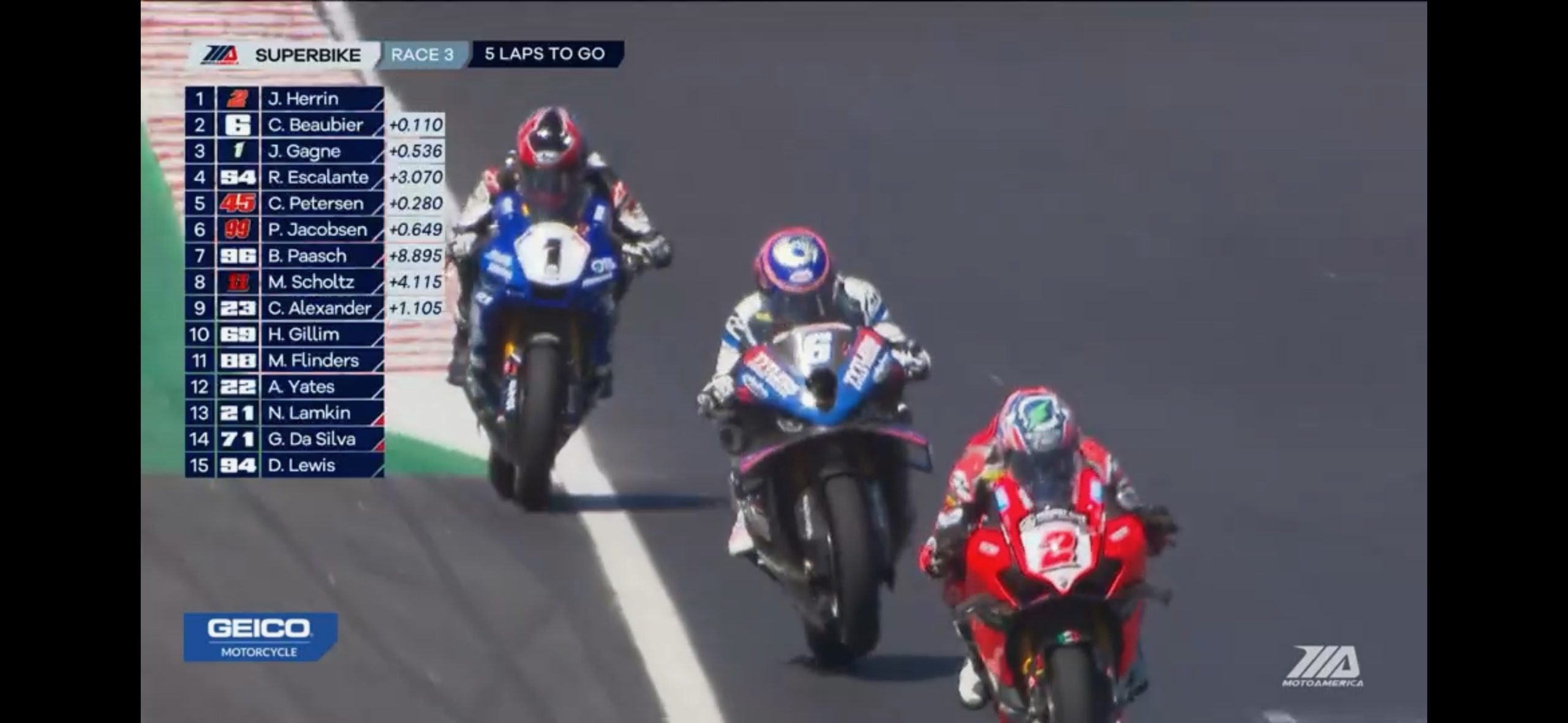 Have you ever heard a rider complain about a bump on a racetrack, or a patch of sealer, or perhaps a crack or seam right on the race line, and after expressing their displeasure or difficulties in overcoming the less-than-ideal track feature, they sometimes say, "But, it's the same for everybody."?
Last week, two-time and defending MotoAmerica Medallia Superbike Champion Jake Gagne did a grand total of 132 laps around the 11-turn, 2.238-mile WeatherTech Raceway Laguna Seca road course aboard his Fresh N Lean Progressive Yamaha Racing YZF-R1. That's undoubtedly far more laps than Gagne does at any other round on the MotoAmerica schedule, and it encompasses last Tuesday's Dunlop test session, Thursday's special session, Friday practice and Q1, Saturday Q2 and race one, and Sunday's warm up, race two, and finally, race three.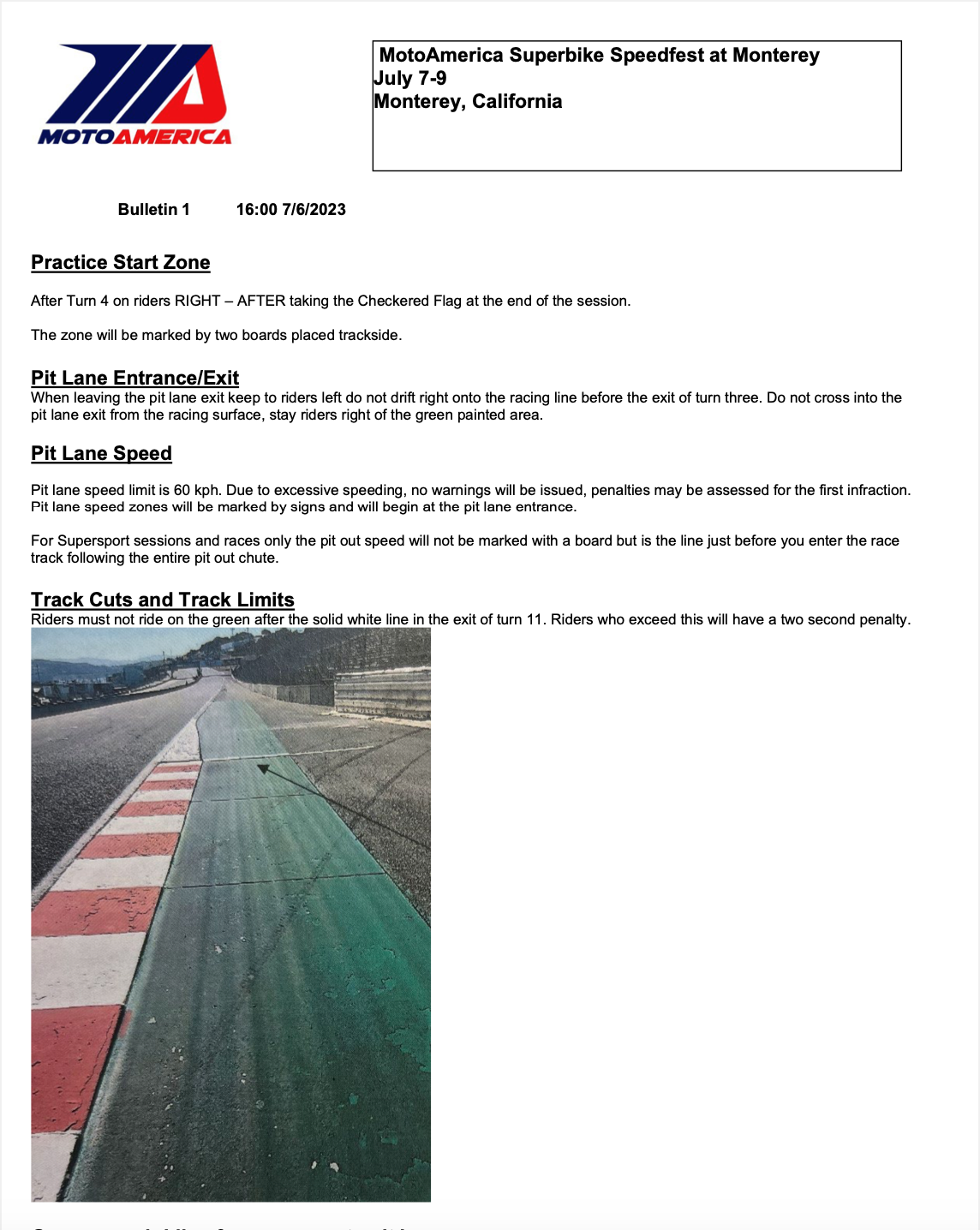 MotoAmerica Race Control had two special cameras focused on the area at the exit of Turn 11 where there is a specific track limit that they were strictly enforcing. In fact, that track limit has been strictly enforced every year since 2020.
"Safety is the only reason we enforce that track limit," commented Niccole Cox, Director of Operations for MotoAmerica. "It's not because of any advantage that may be gained, it's for safety reasons."
Anyone who has stood near the outside of the exit of Turn 11 can see that a concrete wall is not more than about 20 feet from that part of the track. And, if you go wide coming out of Turn 11 and crash, bad things will happen. "There is no warning because it's for safety," Cox added. "If we get the riders back on the track before that white line, they are facing the right way and not driving at the wall. That's why we do it that way."
So, on his 127th lap around WeatherTech Raceway Laguna Seca, Jake Gagne unfortunately exceeded the track limit at the exit of Turn 11, was penalized two seconds, and was subsequently moved from runner-up back to third place in the results, also losing four championship points in the process. What a jagged pill for him and his team to have to swallow.
Cox also mentioned that at least eight other riders besides Gagne were penalized over the weekend for exceeding the track limit at the exit of Turn 11 because "it's the same for everybody."
For the full 2023 MotoAmerica schedule and to purchase tickets for MotoAmerica events, click HERE
For information on how to watch the MotoAmerica series, click HERE