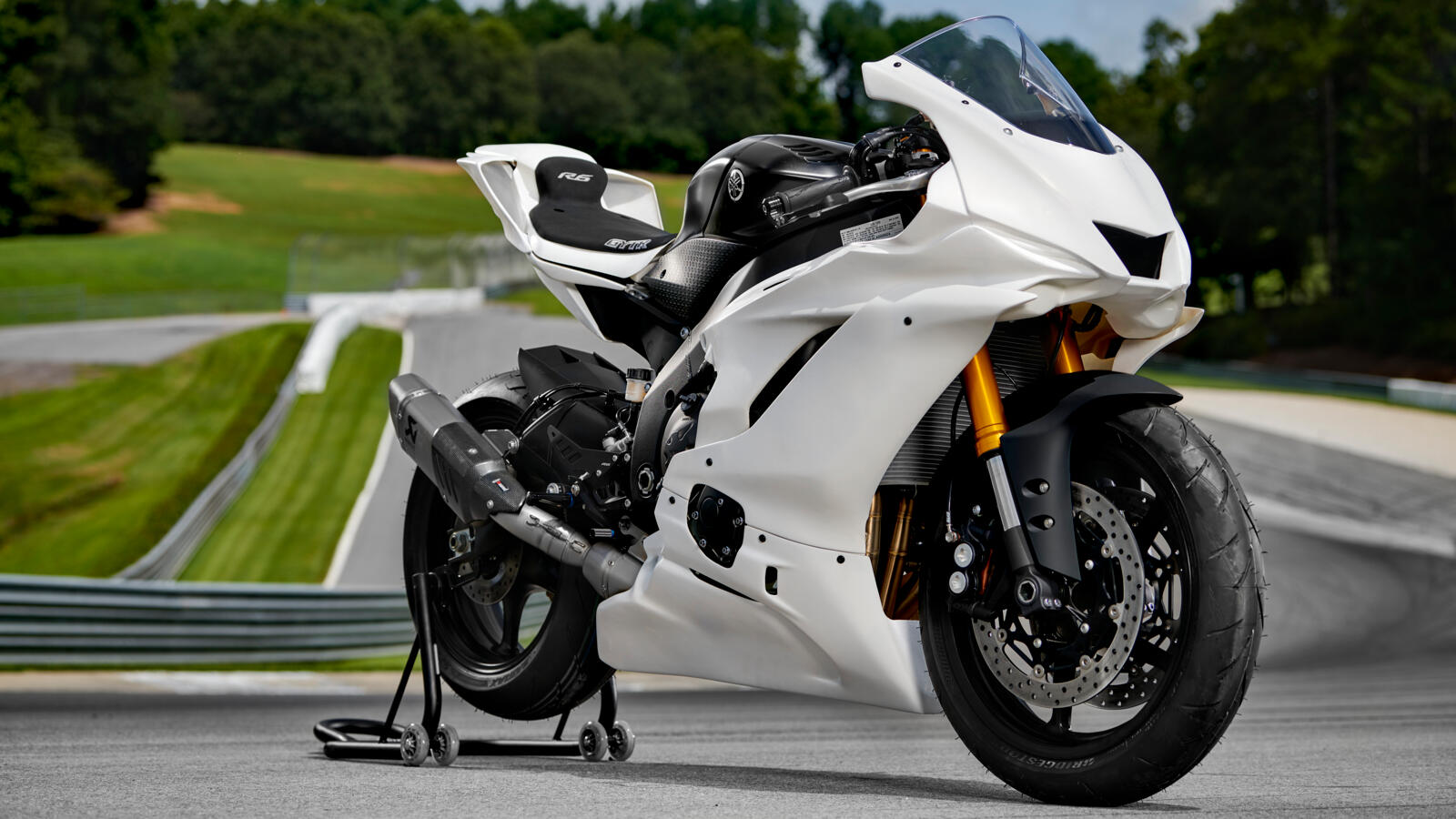 On Monday, and hot on the heels of Ten Kate Yamaha's Dominique Aegerter winning the 2021 FIM Supersport World Championship, Yamaha Motor Europe N.V. introduced not one, but two, racetrack-only YZF-R6 models: the R6 RACE and R6 GYTR.
After studying the specs of the two iterations of the 2022 R6, a phone call to Tom Halverson, Assistant Department Manager of Racing for Yamaha Motor Corporation, U.S.A. (YMUS), revealed that Yamaha's road racing customers here in the U.S. would also have two different R6 racebikes to choose from. Halverson further explained that the R6 GYTR appeared on a special page of the YMUS Website a couple of weeks ago, and all available units of the extremely limited edition bike have already been sold.
When we asked Halverson about the R6 RACE, he said, "We're not offering the R6 RACE here in the U.S., but Richard Stanboli has something even better." And, for that, we placed a call to Stanboli, who is the owner of Attack Performance. Stanboli also not only runs Yamaha official factory-supported MotoAmerica Superbike team, but he is also an official distributor for Genuine Yamaha Technology Racing (GYTR) parts and services in the U.S.
"The R6 GYTR is a really great turnkey bike for track days and club racing, and it's a good platform for building a MotoAmerica Supersport bike. But, our bike is high-spec and race-ready. We left nothing off the table that's allowable in 2022 by MotoAmerica and most other series."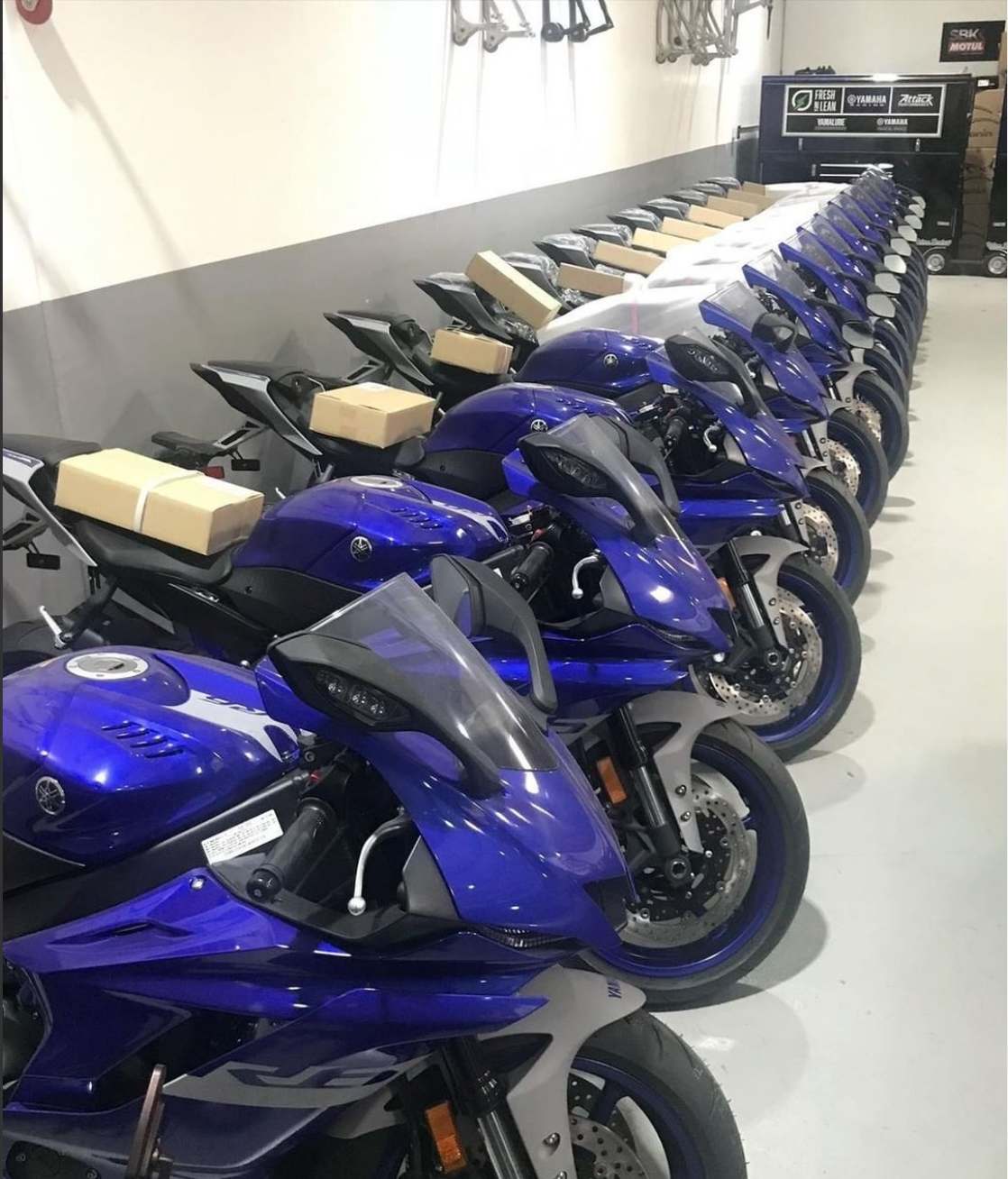 Called the "Next Gen Attack-Kit R6," the process started when Stanboli acquired 13 production 2020 R6s from Yamaha. To those bikes, he is adding top-shelf components, tuning, and his years of experience in building race-winning and championship-winning motorcycles. Stanboli and Attack Performance have also won the Daytona 200, and of the baker's dozen R6s that he has, a select few of them will be built to spec for competing in the 80th running of the "Great American Motorcycle Race" this coming March.
According to Stanboli, the Next Gen Attack-Kit R6 is priced at $39,950. Here's the list of specs:
CHASSIS
• Attack Performance Handlebars (zero offset)
• Attack Performance Brake Lever Guard
• Attack Performance Fork Tube Steering Damper Clamp
• Attack Performance Side Stand Delete
• Attack Performance Rearsets
• Attack Performance Rear Stand Hooks
• Brembo Front Master Cylinder
• Racing Brake Line Kit

• Sunstar Racing Sprocket Kit (520)
• D.I.D ERV 7 Racing Chain (520)

• Racing Fuel Cap
• Fuel Tank Grip Kit
• Carbonin Bodywork Kit
• Zero Gravity Windscreen
• Dunlop Race Tires

ELECTRONICS
• ABS Delete Kit
• GYTR ECU Cable
• GYTR ECU/Electronics Suite
• GYTR Loom (racing wire harness)
• GYTR Shift Sensor Kit
• Ignition Switch Kit
• Lithium Battery
• Racing Handlebar Controls (L/R)

ENGINE
• Air Funnel Kit (velocity stacks)
• Akropovic World Supersport Evolution Titanium Racing Exhaust System
• Attack Performance CNC Cylinder Head
• Crash Cover Set (engine covers)
• GYTR Multi-Use Cover Gaskets
• GYTR World Supersport Camshaft Kit
• GYTR World Supersport Valve Spring Kit
• H2O Racing Radiator with Oil Cooler & Hoses
• Race Kit Head Gasket
• Suter Racing Clutch

GENUINE YAMAHA ACCESSORIES
• Racing Front Stand
• Racing Rear Stand

SUSPENSION
• Öhlins FKR Pressurized Fork Kit
• Öhlins Racing Steering Damper
• Öhlins TTX GP Racing Shock

OPTIONAL EQUIPMENT
• Aftermarket Data Logger with Sensors
• Brembo Brake Rotors
• Yamaha CCU (Data)