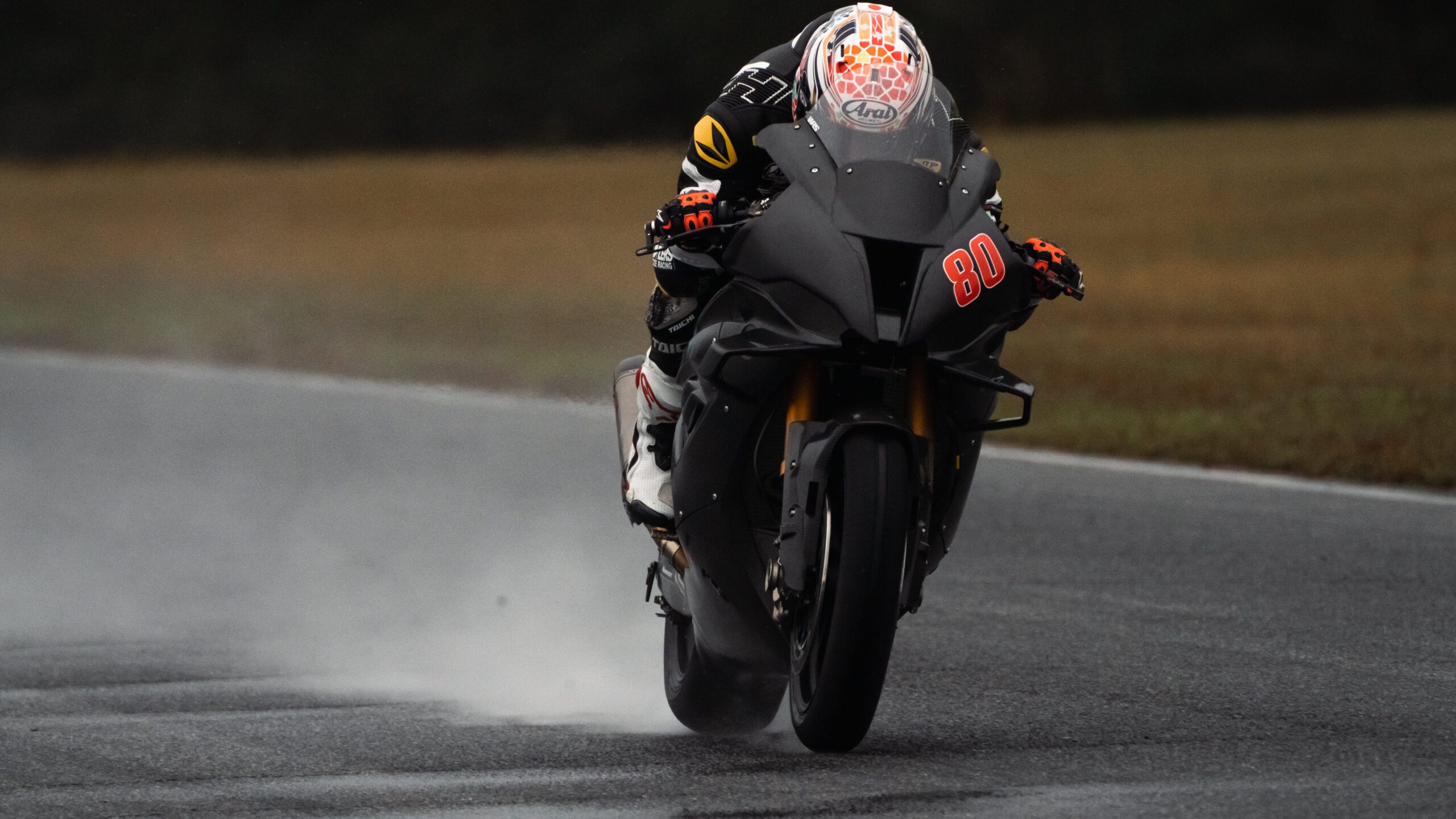 With the 2022 Medallia Superbike season beginning next week at Circuit of The Americas in Austin, Texas, the Tytlers Cycle Racing team has been testing their new Alpha Racing-built BMW M 1000 RR Superbikes with team riders Hector Barbera and PJ Jacobsen.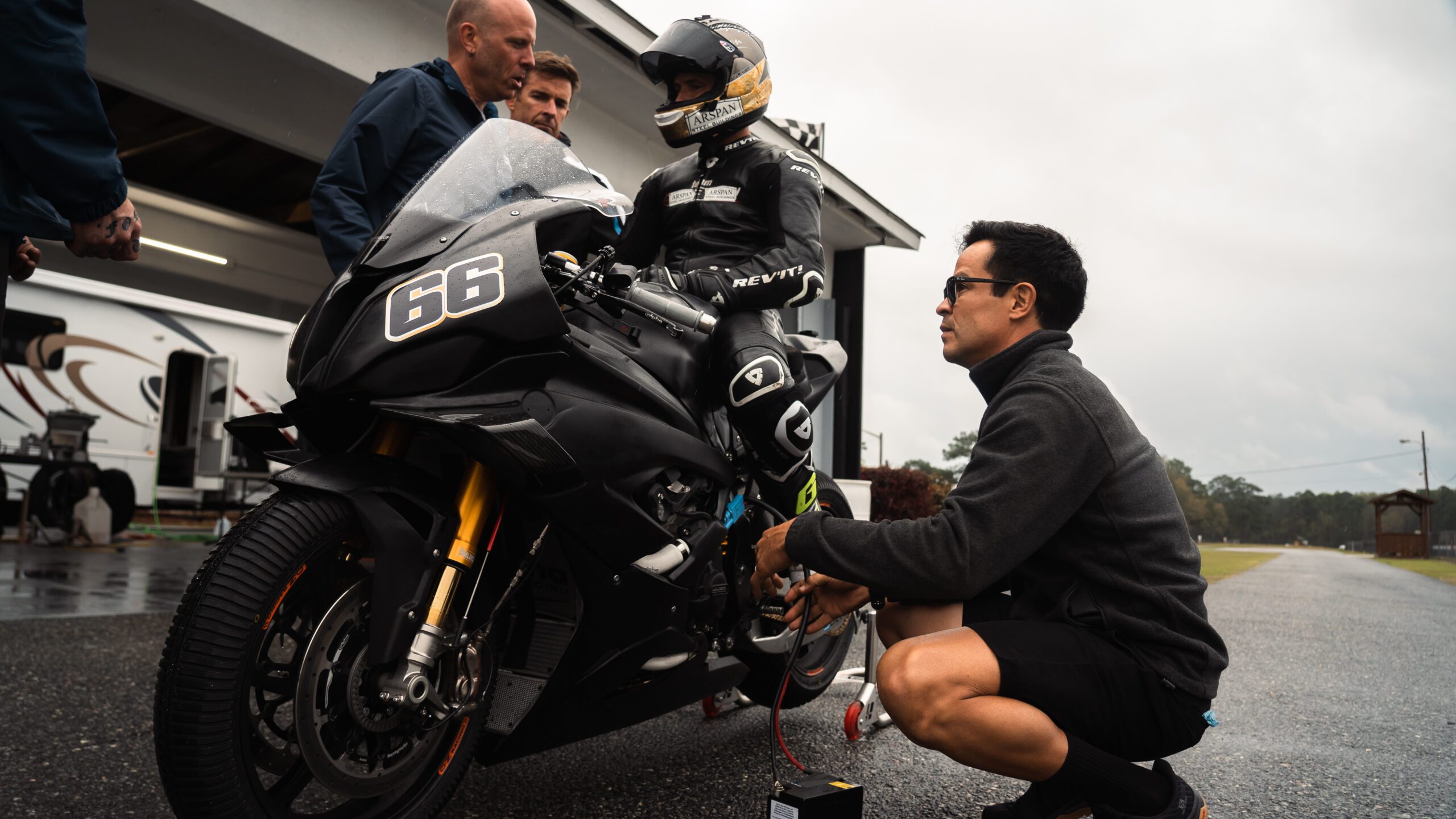 Barbera, Jacobsen, and the team tested last week in mixed weather conditions at Roebling Road Raceway in Bloomingdale, Georgia. On-hand at the test were Dave Weaver, Tytlers Cycle Racing team manager and crew chief for Barbera, along with Scott Jensen, crew chief for Jacobsen. Both Weaver and Jensen reported that their riders were able to do several laps despite rain and a wet track, which proved to be advantageous since the Medallia Superbike series races rain or shine.
"Hector was able to do a few laps in the dry, but both riders mostly rode on a wet track," Weaver commented. Jensen concurred, saying, "PJ didn't really get any dry laps in, but we did what we could and are looking forward to another test this week."
Jensen said that the team will be at Jennings GP in Jennings, Florida, which is a two-mile, 14-turn road course often used for testing by several MotoAmerica teams, especially those that are based on the East Coast. Barbera and Jacobsen will again be aboard the team's BMW M 1000 RR Superbikes this week.
Meanwhile, Tytlers Cycle/RideHVMC Racing teammates Corey Alexander and Travis Wyman tested their Alpha Racing-built Stock 1000-spec BMW M 1000 RR motorcycles recently at Chuckwalla Valley Raceway in Desert Center, California. Alexander and Wyman will make their debuts for the team at COTA on April 8 through 10 where they will race their Stock 1000 machines in Medallia Superbike along with Barbera and Jacobsen aboard their BMW Superbikes.
For the full 2022 MotoAmerica schedule and to purchase tickets for MotoAmerica events, click HERE
For information on how to watch the MotoAmerica series, click HERE