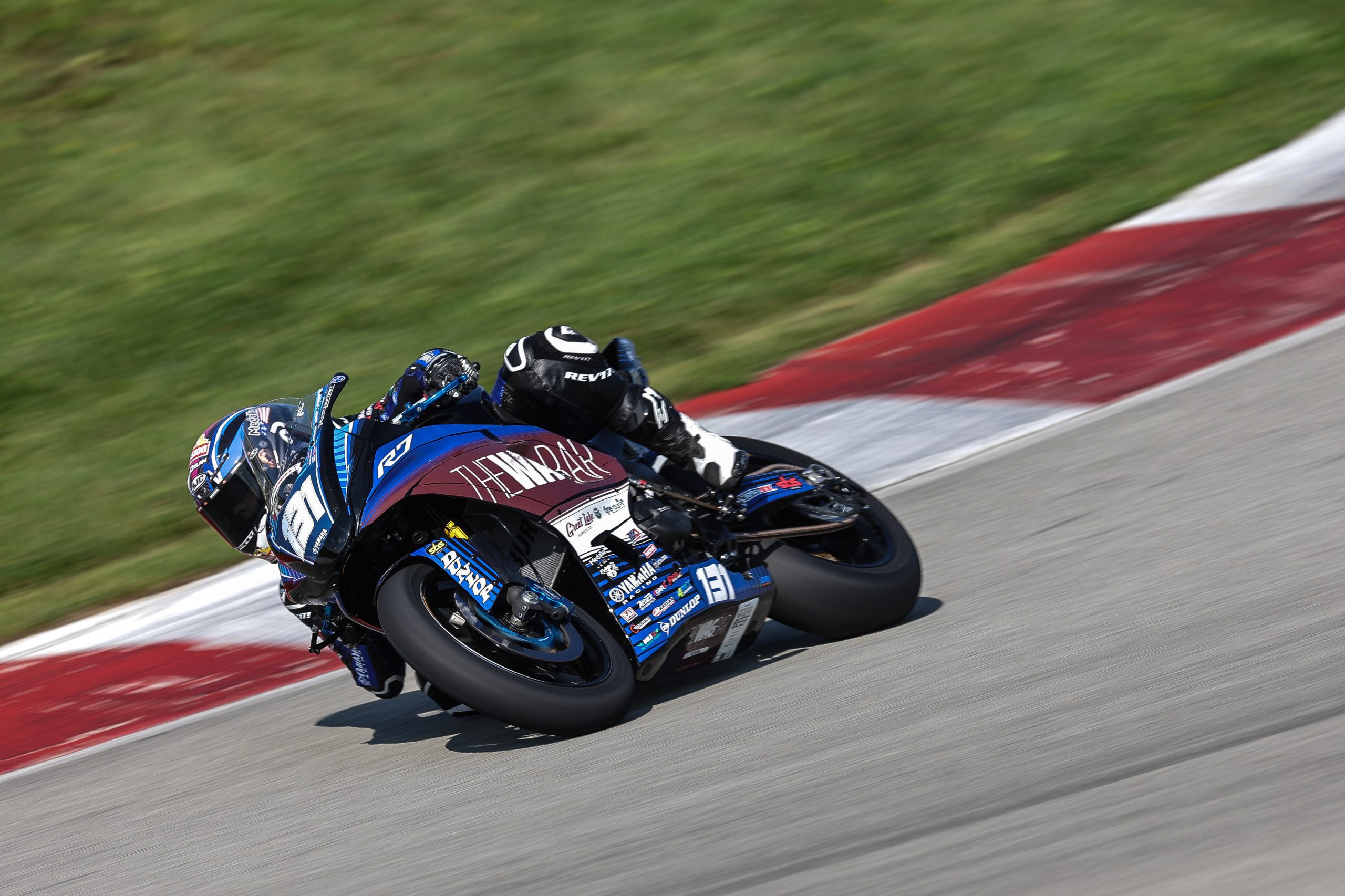 The following is from The WagBar MP13 Racing Team…
The WagBar MP13 Racing Team and racer Kayla Yaakov have terminated their 2023 contract agreement amicably. The team would like to wish Kayla much success as she pursues a new competitive opportunity in a different class on another motorcycle brand for the remaining two rounds of the 2023 MotoAmerica Series season at Circuit of The Americas and New Jersey Motorsports Park.
After successful preseason tests with Yaakov, the WagBar MP13 Racing team looked forward to attacking the seven-round, 14-race MotoAmerica REV'IT! Twin's Cup Championship with the promising 16-year-old Pennsylvania native riding its
proven, race-winning Yamaha YZF-R7.
A testing crash one week before the season-opening round at Daytona International Speedway dashed title-winning hopes for Yaakov and the team. Yaakov recovered from her injuries and returned to the series two rounds later at Barber Motorsports Park. In her return, she scored an astonishing two podium finishes in her first competitive outing on the Yamaha R7.
"While we always hope to finish what we start, the goal of my team has been to give opportunities to up-and-coming racers," said Melissa Paris, owner of the WagBar MP13 Racing Team. "Kayla feels this is a chance she can't pass up, and we don't want to stand in her way."
Paris continued, "Even though we will be watching and cheering for Kayla from the Supersport sidelines, the WagBar MP13 Racing Team will be back to business as usual at New Jersey Motorsports Park. We will field our Yamaha YZF-R3 in Junior Cup and our YZF-R7 in the REV'IT! Twins Cup. As always, we aim to be fighting at the front. The team will announce a replacement rider for the final round soon."