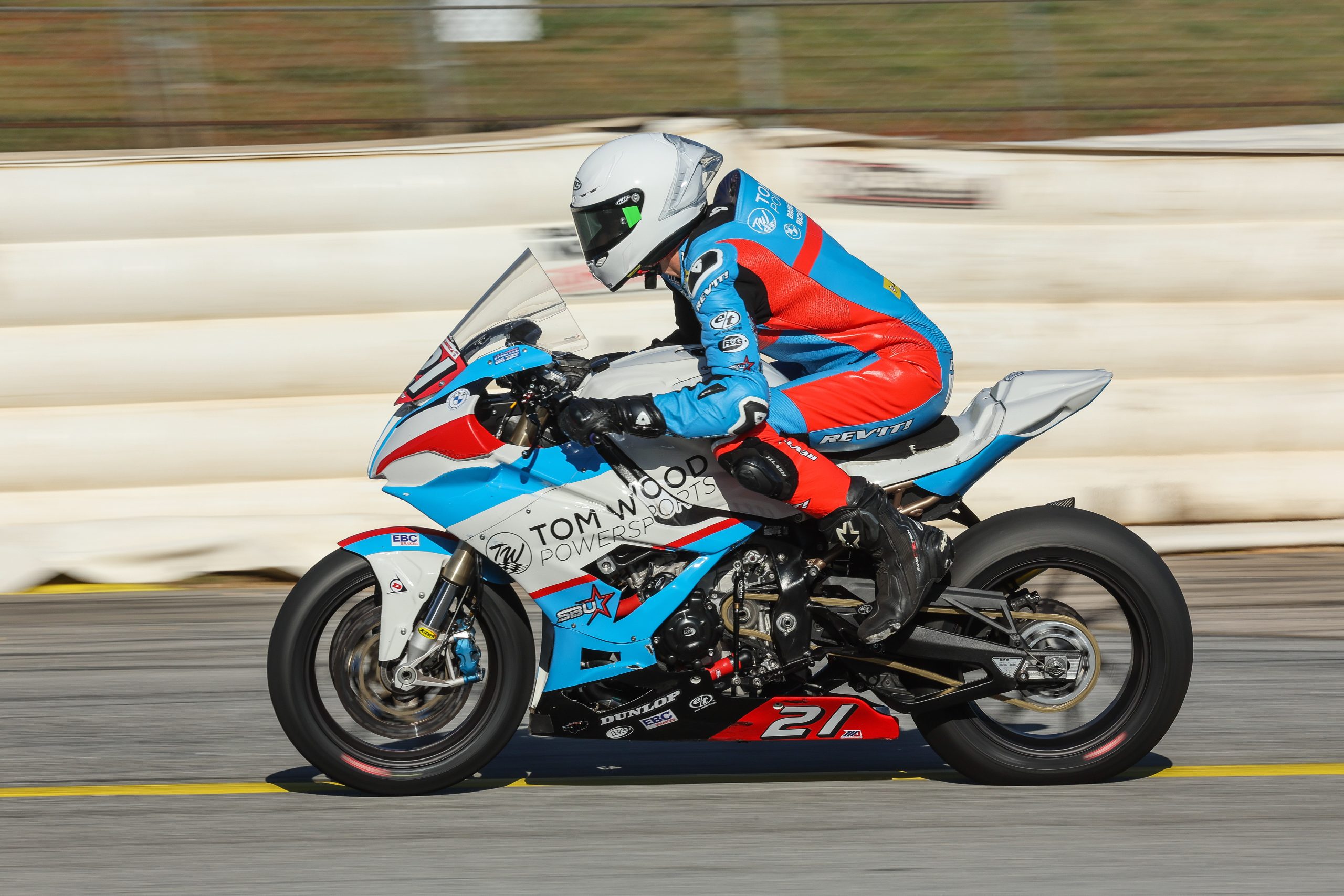 For most of the riders in the MotoAmerica, acquiring and retaining sponsors is one of the most important parts of participating in the series. It's no secret that motorcycle road racing is an expensive pursuit, and now, more than ever, putting together a race program that is supported by sponsors is the key to sustainability. That is particularly true for the many privateers in our paddock who hold down day jobs in order to raise the capital necessary to race. They put practically every cent they earn towards pursuing their passion for motorcycles racing.
Many riders also use their talent, charm, hard work, and whatever it takes to attract companies to partially fund their program in exchange for a sticker on their bike, leathers, and/or helmet; title sponsorship of the rider's team name; and fulfilled promises of promoting their sponsors' brand names on track, in the paddock, in social media, on TV and the internet; and even on the sides of the vehicles that transport the rider, bike, and equipment around the country to and from each round of the MotoAmerica Championship.
"Activation" is the key word, and it essentially translates to "if I give you some money, what are you going to do for me?"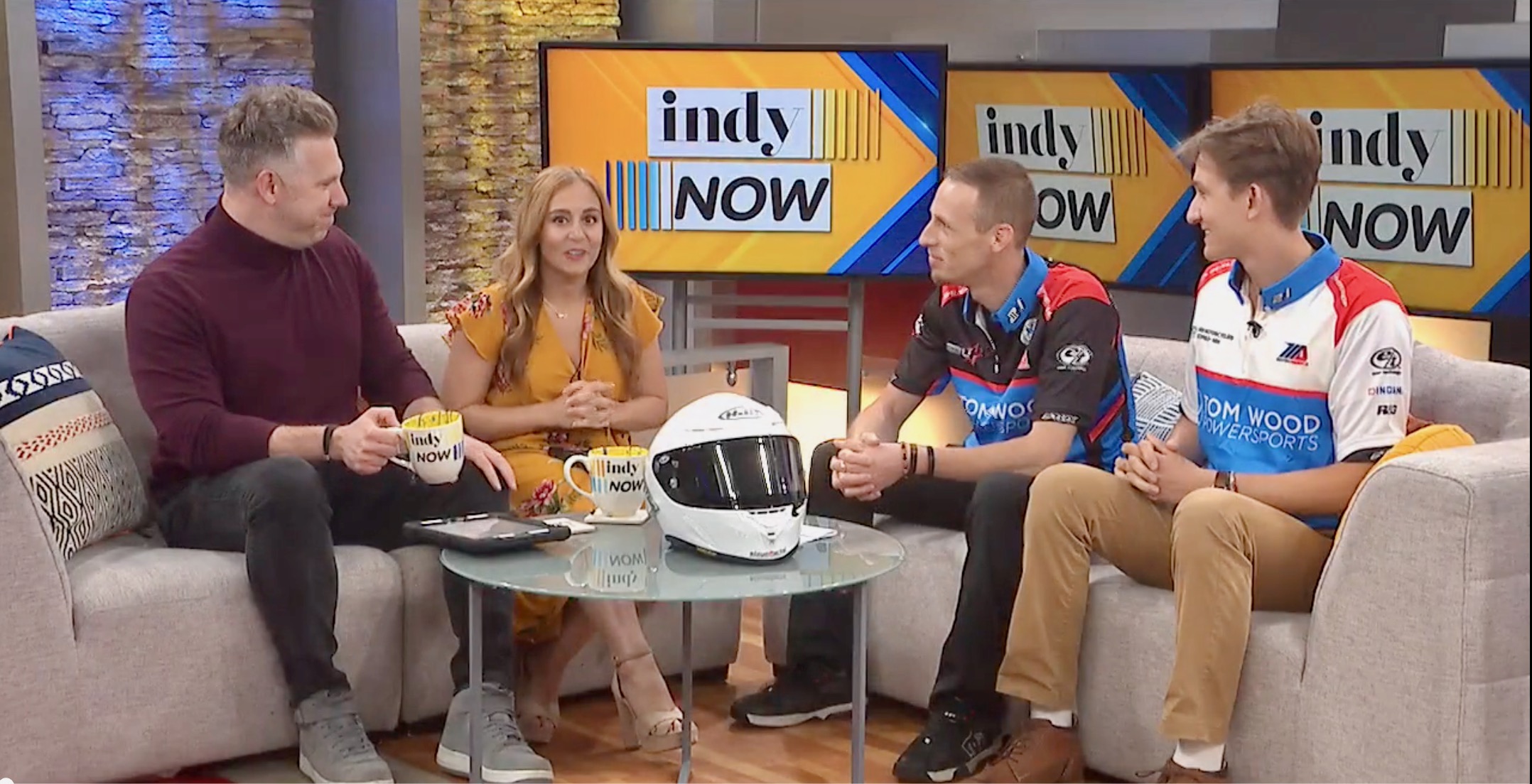 One privateer who stands as a shining example of how to acquire, promote, and keep sponsors is Steel Commander Stock 1000 rider Nolan Lamkin. An Indianapolis native, Lamkin is sponsored by Tom Wood Powersports, a multi-location powersports retailer with stores in and around Indianapolis, Indiana, and the upper Midwest.
Lamkin is in his second year of the sponsorship deal he brokered with Tom Wood Powersports, which enables him to compete in Steel Commander Stock 1000 and the Superbike Cup aboard his BMW S 1000 RR.
This past week, Lamkin and the General Manager of Tom Woods Powersport Curt Schannen appeared on Indianapolis TV station FOX 59's morning show "Indy Now." Both Lamkin and Schannen talked on the progeam about their enthusiasm for powersports, in general, and MotoAmerica, specifically. They also introduced a giveaway where Tom Wood Powersports will send the lucky winner and a guest to Austin, Texas, on September 8 through 10 for an all-expenses-paid trip to the Circuit of The Americas for MotoAmerica Superbikes at Texas.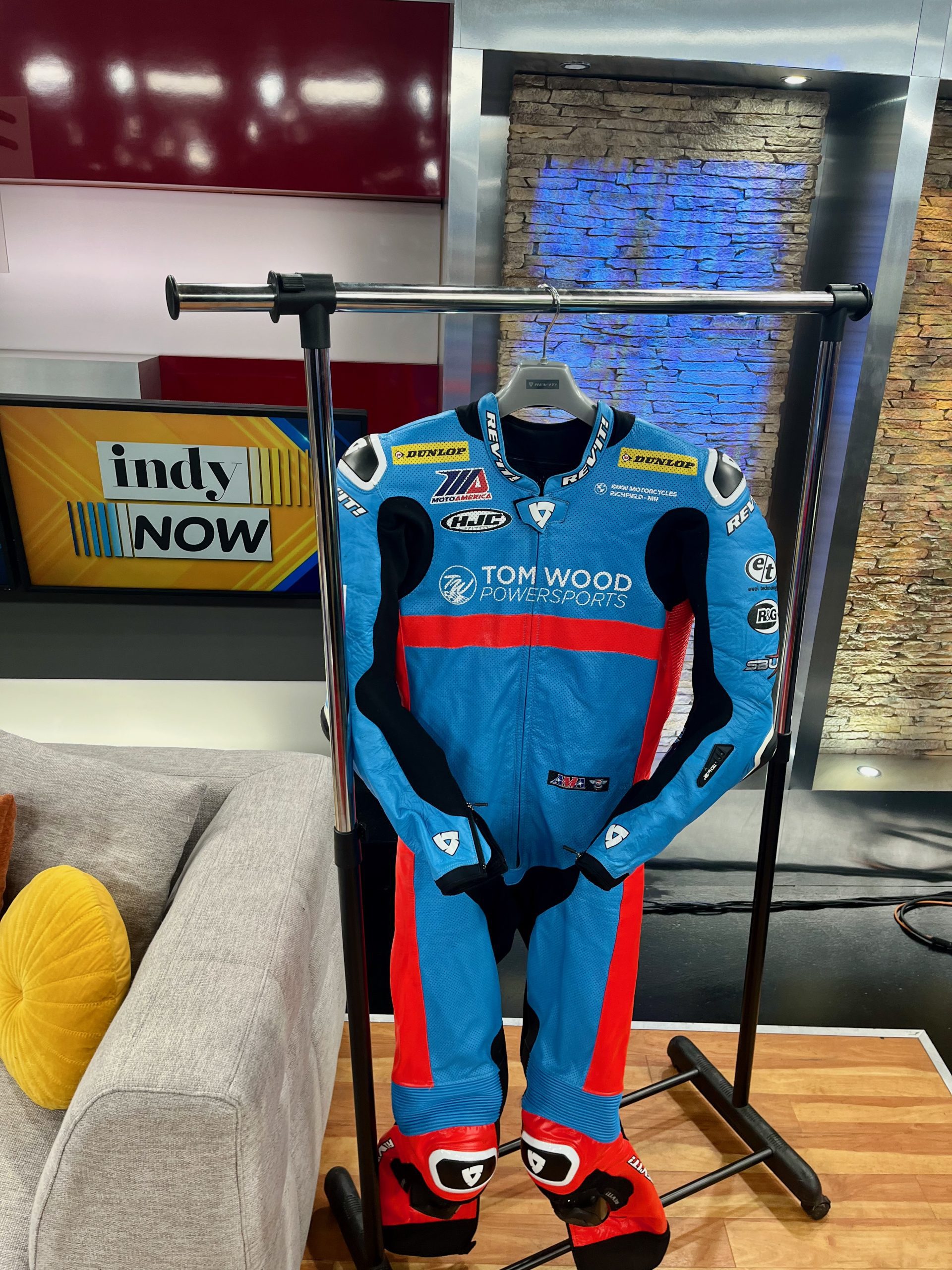 Lamkin is also sponsored by REV'IT!, so he made sure to bring his leather race suit to the TV studio and had it on display during the interview. Not only that, but the Tom Wood Powersports locations have life-size cutouts of Lamkin in his REV'IT! race leathers, so Lamkin is activating his sponsors in very tangible and creative ways.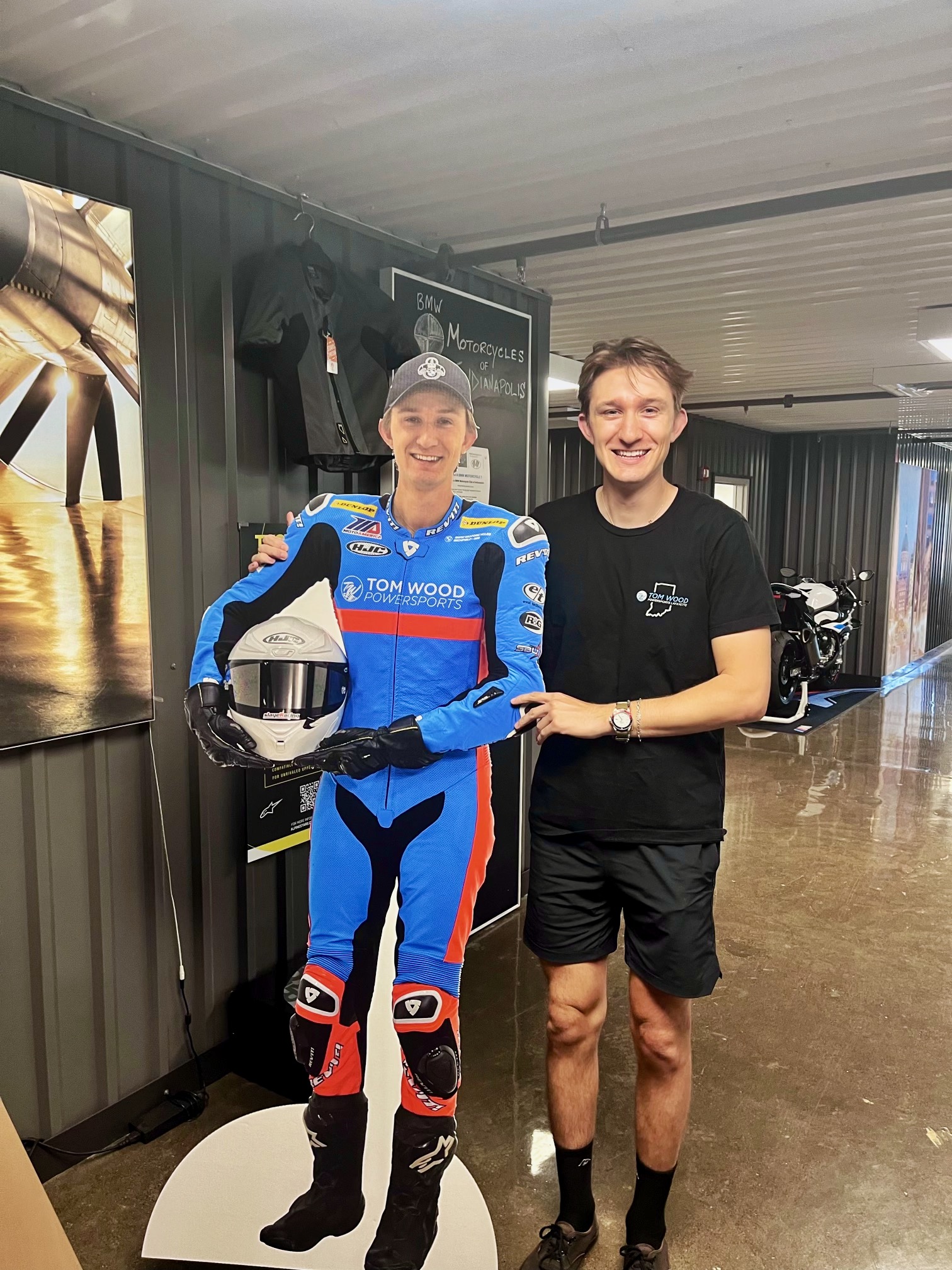 Other teams and riders could learn something from Nolan Lamkin's efforts. He provides maximum value to his sponsors, and when it comes to activation, there is arguably no one more active than him.
For the full 2023 MotoAmerica schedule and to purchase tickets for MotoAmerica events, click HERE
For information on how to watch the MotoAmerica series, click HERE