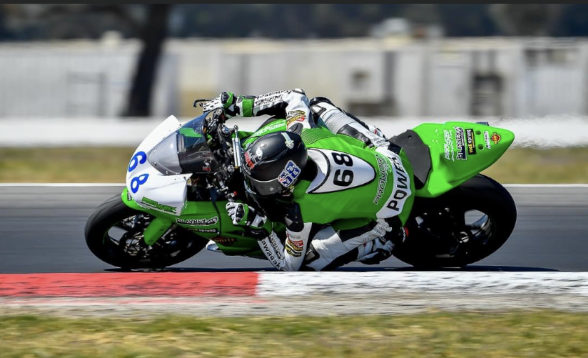 The following is from 3D Motorsports…
Blanchard Oklahoma-based 3D MOTORSPORTS LLC has just inked a deal with 16-year-old Australian Luke Power to race MotoAmerica in Supersport.
Luke has climbed the ranks of ASBK and finished an impressive fourth in the supersport championship his first year on the 600. He is no stranger to competing away from his homeland as he competed in the Asian Talent Cup on Moto3 machines. The team is now made up of two riders from Australia.
"We are excited to have Luke on the team. He is very mature and respectful for his age, and I feel his results are going to impress a lot of people here in MotoAmerica. I can't wait to get some testing in and see Luke hit the high banks at Daytona," commented 3D MOTORSPORTS LLC owner Dustin Dominguez.
Power commented, "I am really excited to be competing in the MotoAmerica Supersport Series and the Daytona 200 in 2022. This is a huge step for me and my racing career. I cannot thank Dustin Dominguez and the 3D MOTORSPORTS team enough for giving me this opportunity. This is going to be a surreal experience, especially with the level of competition in America. I am confident that, with the experience in the 3D MOTORSPORTS team and with my commitment to continue to train hard and work hard, together, we can achieve solid results."
For more information about team or potential sponsorship contact 3D MOTORSPORTS LLC at "[email protected]"