Calishine Racing's Aden Thao was missing from the SportbikeTrackGear.com Junior Cup grid at Pitt Race, and unfortunately, the 18-year-old, who was ranked ninth in the championship prior to Pitt Race, will also miss the final two rounds of the season, this weekend at New Jersey Motorsports Park and next weekend at Barber Motorsports Park.
Team owners Lo and Debbie Thao, who are Aden's parents, were involved in a multi-car pileup near the Indiana-Kentucky border while they were driving their RV to Pittsburgh just prior to the start of round seven of the MotoAmerica season. The Thao's RV was struck from behind in the incident, and their vehicle rolled down an embankment. Both Lo and Debbie suffered multiple injuries, but they have been recovering over the past few weeks.
"I broke my ribs and damaged some nerves in my leg," Lo said. "But Debbie suffered the worst. Her seatbelt came unfastened during the rollover, and she was tossed around the inside of the RV. She had some internal injuries and internal bleeding, but she is doing better now."
Their son Aden, who was not in the RV at the time, decided not to travel to Pitt Race for that weekend's MotoAmerica event, and while his parents continue to recover, he has also decided not to race at New Jersey or Barber. Instead, Aden has been focusing on racing closer to home in the American Federation of Motorcyclists (AFM) Championship.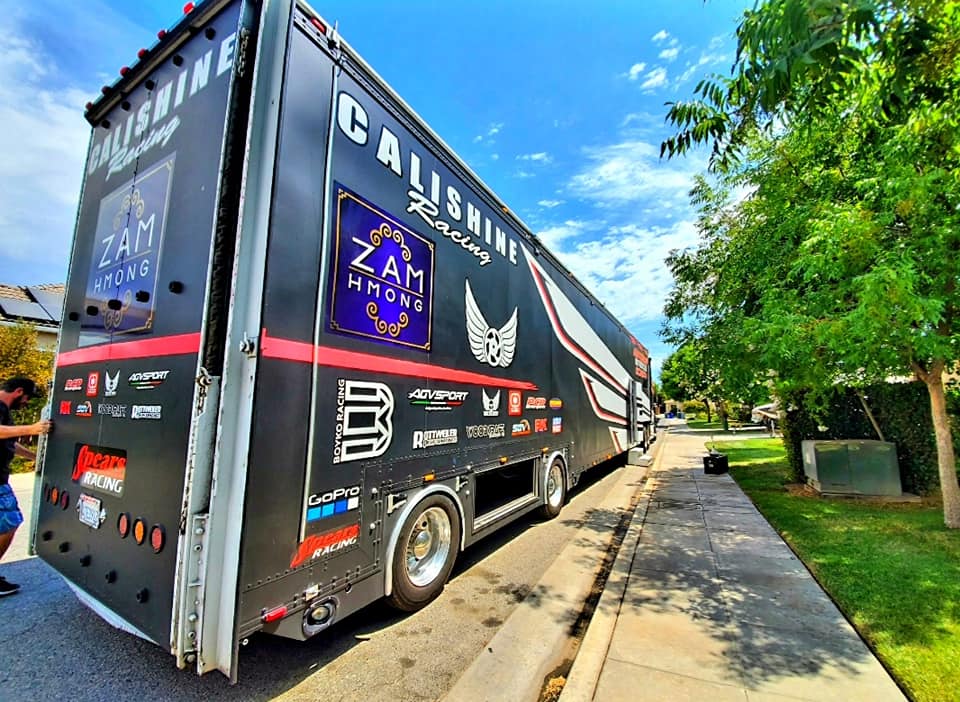 The Thaos—Lo, Debbie, and Aden—have pledged to be back for the start of the 2022 MotoAmerica season, and they plan to add a few more riders to their growing team. At Pitt Race, Junior Cup riders Owen Williams and Axel Pedersen, along with Twins Cup rider Adam Faussett, still competed for the team. Pedersen, who is 17, has since returned to Thailand for the start of the school year, while Williams and Faussett are both entered to race in their respective classes at New Jersey and Pittsburgh. Incidentally, the Calishine Racing team transporter is still being utilized by Williams, Faussett, and their respective crew members.
Lo Thao posted the following message on the team's Facebook page: "Thanks to each and everyone that has sent prayers, cards, flowers and calls. We will miss everyone and every team in the paddock. We compete against every team and every rider as sportsmanship but at the end of the day, we are friends and families. We wish our riders Owen Williams and Adam Faussett, and all the other riders in the paddock, the best of luck, and we will see you next year."