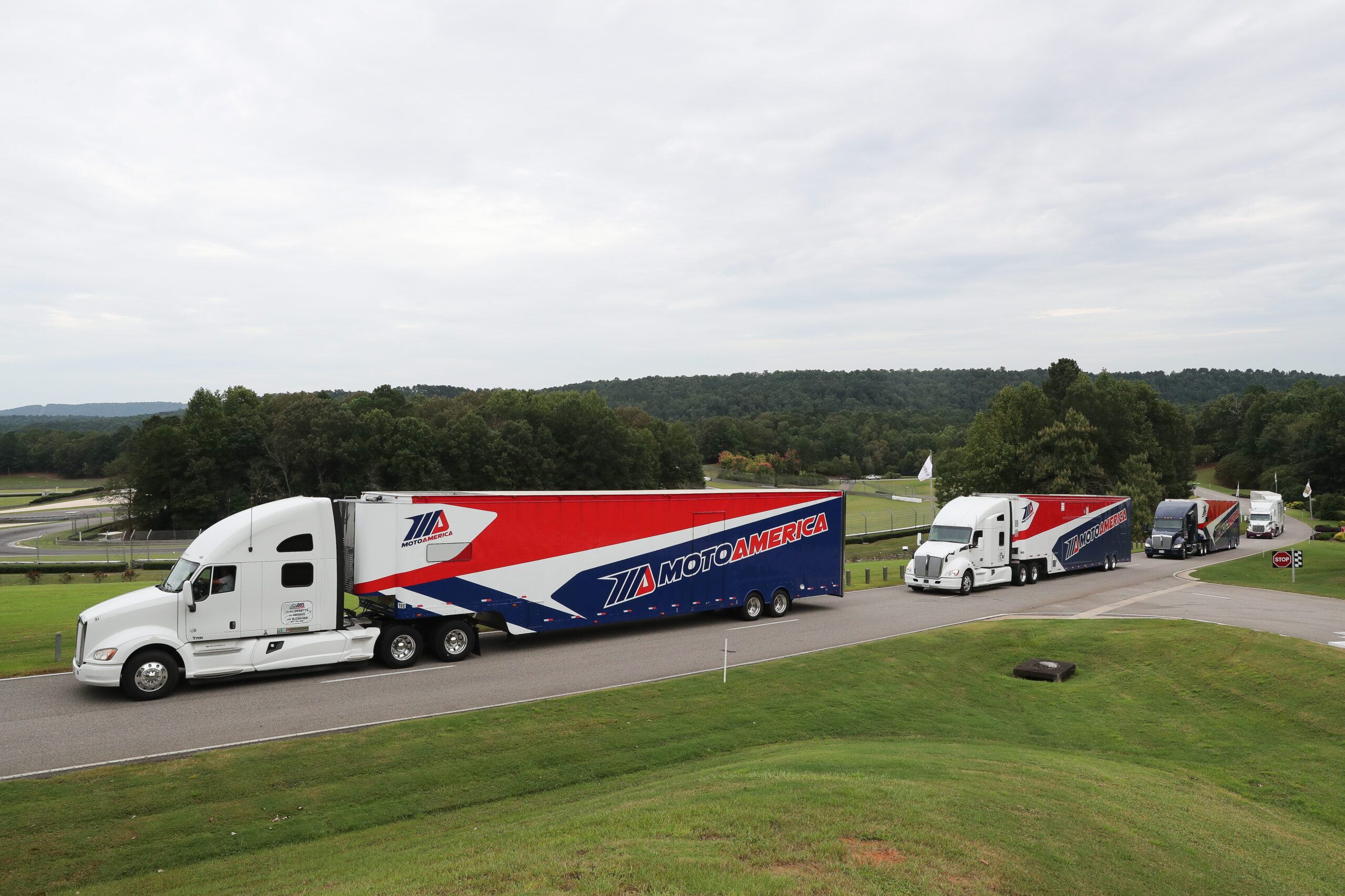 With 11 rounds on the MotoAmerica schedule, including the bonus round that kicks off the season at Daytona International Speedway in March, the MotoAmerica season is starting earlier than it ever has before. Have you got your racing license squared away, and are you registered to compete in the appropriate race class(es) yet?
All riders competing in the 2022 MotoAmerica season need to complete this process, and the entry deadline (not counting Daytona) is January 31, which is THIS MONDAY. Racers and teams, this is your final call.
The entry deadline for the Daytona event (all eligible race classes) is February 22. Supersport season entries DO NOT INCLUDE the Daytona 200. You must submit a separate entry for the Daytona event.
Three Steps To Rider Registration For The 2022 MotoAmerica Season:
Complete the Application for an AMA/FIMNA Competition License & Number Assignment. This is required for all classes and all events, including the Daytona 200. The online application and eligibility forms are HERE
Complete the MotoAmerica Pre-Registration Form. It must be completed by the Rider or Rider Representative (Entrant). The online form is HERE
Complete the MotoAmerica Rider Registration. After the AMA/FIMNA Competition License is issued, you will be notified to complete the MotoAmerica Rider Registration
IMPORTANT NOTES:
We do not take registrations or do any licensing at the track. All registrations, licensing, and credentials are handled online and must be completed before arriving at the track.
Season entries for Twins Cup, Mission King Of The Baggers, and Super Hooligan also include an entry to the Daytona event, and the entry deadline is Monday, January 31.
The Daytona 200 is not included in the Supersport season entry (but it is not required to add the single-event license to a season Supersport license). There is a separate entry deadline for the Daytona event (all eligible race classes), which is February 22.
Rider photos (headshots) are required for all MotoAmerica competitors, and they must be taken by our photographer on event Move-In Day.
Credentials and AMA memberships are required for everyone on hot pit. Credentials must be managed online by the registered rider. Hot pit/crew credentials can only be assigned to individuals age 16 and over who have current AMA memberships. All crew members under age 18 must supply a minor waiver signed by both parents.
Competitor Information and Regulations can be found HERE.
For questions about Registration, contact Danelle Kingham/MotoAmerica Registration Manager: email "d

[email protected]

"
For questions about AMA/FIMNA Competition Licensing & Number Assignment, contact: Ken Saillant/American Motorcyclist Association: email "ksail

[email protected]

" or call 614-856-1900, extension 1260