Notice
: Function wpdb::prepare was called
incorrectly
. Unsupported value type (object). Please see
Debugging in WordPress
for more information. (This message was added in version 4.8.2.) in
/opt/bitnami/wordpress/wp-includes/functions.php
on line
5865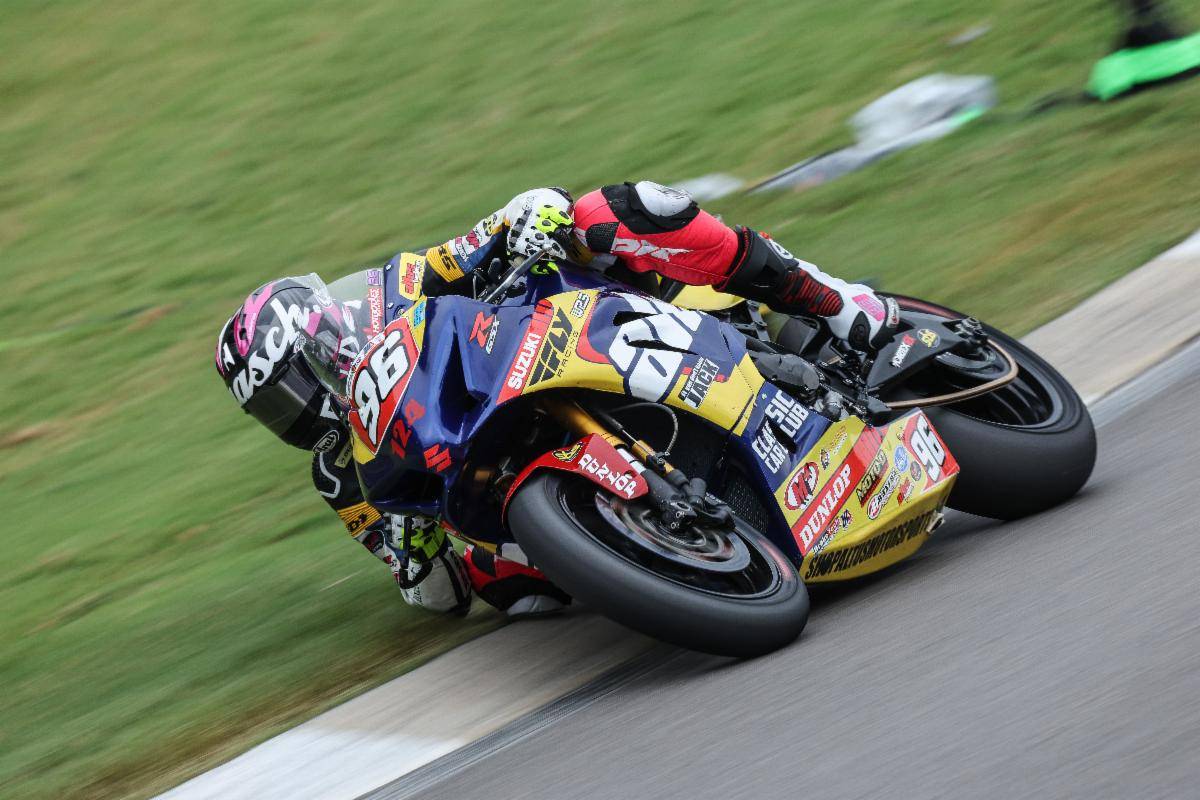 It's all for one and one for all as Brandon Paasch becomes the third MotoAmerica Musketeer and Jersey Boy to join this weekend's American Invasion of the British Superbike (BSB) series' season finale at Brands Hatch.
Paasch will compete in National Superstock aboard a BuildBase Suzuki GSX-R1000, joining Gus Rodio and Anthony Mazziotto as wildcard entries at the final round of the 2022 BSB season.
The 21-year-old is no stranger to UK circuits having won the 2019 British Motostar (Moto3) Championship and competed in the Quattro Group British Supersport Championship in the past.
The two-time Daytona 200 champion is also no stranger to superstock-spec GSX-R machinery. After finishing fourth in the 2022 MotoAmerica Yuasa Stock 1000 Championship aboard an Altus Motorsports Suzuki GSX-R1000, Paasch is confident that he will get comfortable quickly on the BuildBase Suzuki.
 
"For sure, I'm stoked to get back to the series where I won my Moto3 Championship," Paasch said. "I have a lot of friends in the paddock, and I always had good results at Brands Hatch. This was a bit of a learning year for me on the 1000 in MotoAmerica, but I was able to grow and figure out how to put the Suzuki back on the box. I'm going to take that and put it to use right away on the BuildBase bike, and I'm thankful to Steve at Hawk Racing for this chance to compete against the top British racers in the series.
"I'll still be working with Gus (Rodio) and Anthony (Mazziotto) to help them learn the track and some of its tricks," Paasch added. "It's great to have a couple other Jersey Boys there. We're all good friends, and I think we have something to prove coming over from MotoAmerica. We'll see. I think it's going to be a great weekend of racing, and I know the three of us are pumped up to show what we've got."
Paasch is joining forces with Rodio Racing for the weekend, as well as gaining support from the Classic Car Club Manhattan, Three Horseshoes Ecton, and luxeStar VIP. In addition, Paasch is sponsored by Spidi and Arai.
Follow Jersey Boys Paasch, Mazziotto, and Rodio through updates and live commentary on BritishSuperbike.com, and watch the races live on Motorsport.tv
Also like and follow Rodio Racing, Brandon Paasch, Anthony Mazziotto, and Gus Rodio on YouTube, Facebook, Instagram, and Twitter for more updates. Use #JerseyInvadesUK when posting or sharing.
– Facebook: @rodioracing / @gus.rodio / @anthony.mazziotto / @BrandonPaasch
– Instagram: @rodioracing / @gus.rodio / @anthony_mazziotto / @brandon_paasch
– Hashtag: #JerseyInvadesUK