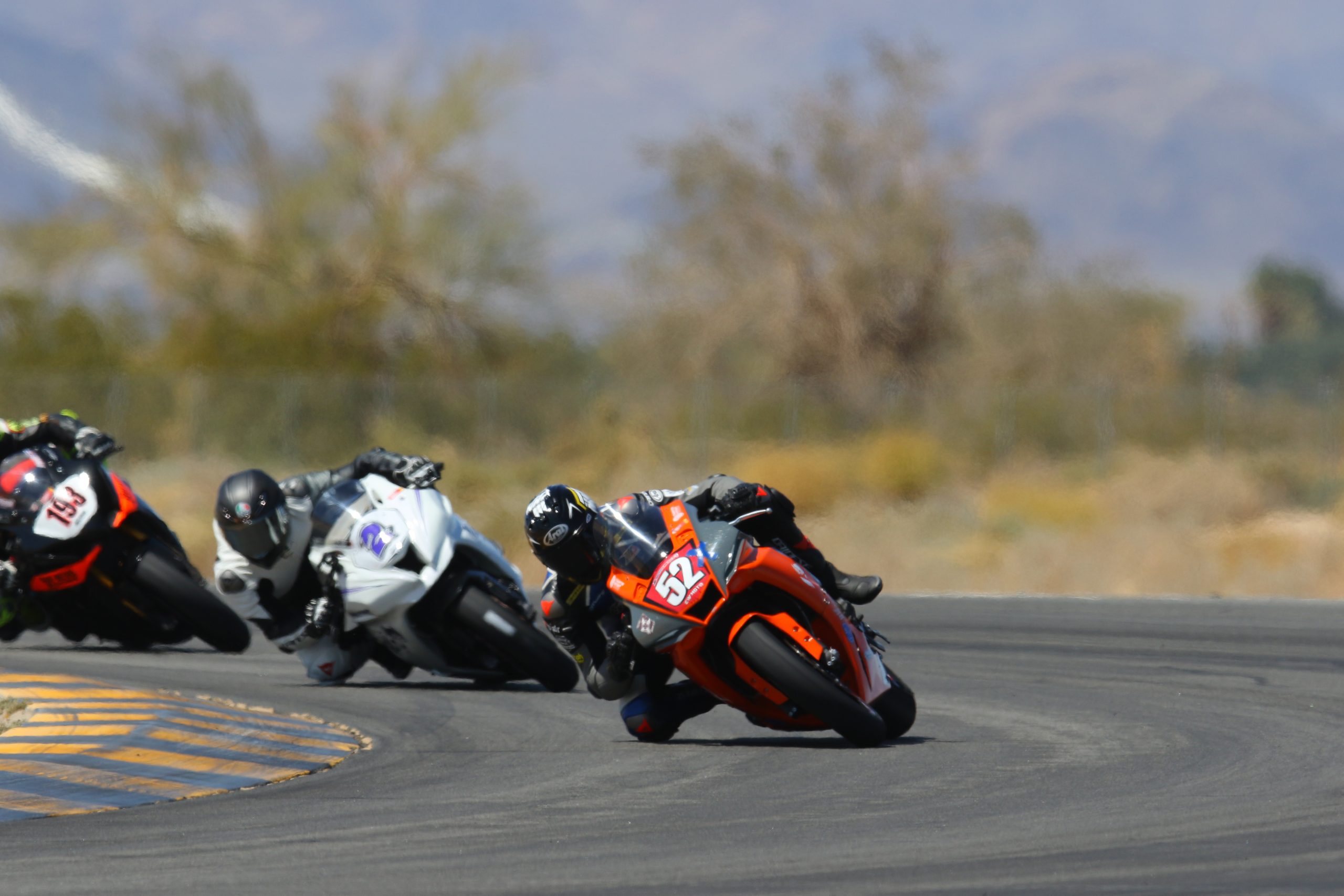 CW Moto Racing is pleased to announce that Benjamin Smith will pilot the team's Yamaha R1 in the 2023 Medallia Superbike Championship. The team is also excited to welcome Track Day Winner as a sponsor for the early season of their Superbike program.
Team owner and crew chief Chris Lobkovich made the call to step up to Superbike after the 2023 schedule and the changes to the Stock 1000 Championship were announced. Following a lengthy search for rider talent, which yielded strong, potential collaboration possibilities that the team is excited about for the future, CW Moto Racing selected Smith as the team's Superbike rider.
"Ben's such a great athlete and talented rider," said Lobkovich. "We noticed and admire his work ethic and what he was able to accomplish last season with North East Cycle Outlet Racing in Supersport. We had an opportunity to spend some time with Ben in Chuckwalla this off-season, and we were able to get him comfortable on the CW Moto Racing Yamaha R1. He actually got up to speed on the bike really quickly, and he worked well both with us and our extended team. Ben has a lot of support in the paddock, and we're really excited to work with him this season."
Smith commented, "Rising through the ranks, I've been able to steadily improve my knowledge and skills, collecting a national championship and numerous podiums along the way. I'm ready to make the jump to the Superbike class in 2023, which is something I have been working towards since the beginning of my career. Having CW Moto Racing supporting me is an honor, and I know they will put a great program together for me. I think we have an opportunity to open some eyes this season!"
Lobkovich and the team made the call to step up from Stock 1000 to Superbike when the 2023 event calendar was released.
"We totally understand why MotoAmerica made the changes to the schedule they did," Lobkovich said. "We looked at the schedule and, after much deliberation, decided that, as a team and business based on the West Coast, with the support of the incredible racing community and our sponsors out here, we had to choose a class operating at Ridge (Motorsports Park) and (WeatherTech Raceway) Laguna Seca. We're excited about the challenge: it's always been our goal to end up in Superbike. We're always learning, and we might as well compete with and learn from the best in the country."

CW Moto Racing is also thrilled to welcome Track Day Winner and its owner John Cook as a round sponsor for this season's events at Michelin Raceway Road Atlanta, Barber Motorsports Park, and the Circuit of The America. Started almost as a "dare" in 2011, Track Day Winner now has over 4,000 members and operates mostly in the eastern/southeastern United States. TDW works hard to provide a safe and memorable track day experience for everyone, always serving up a great meal every Saturday night to encourage its members to interact off the track and build the "family" atmosphere that the organization promotes.
"Track Day Winner has been working with and sponsoring numerous talented club-evel and professional-level riders for many years now," commented John Cook, founder and owner of Track Day Winner. "Being a part of his efforts for the past few years, Benjamin Smith has always shown himself to be a very dedicated and super-skilled rider, so it was a natural step for TDW to continue helping him live his dream.  He's always had his eye on Superbike, and we believe that this incredible opportunity with CW Moto will be a perfect match for both rider and team!"
Lobkovich added, "We're incredibly excited to partner with someone who's been a part of and supporter of the sport as long as John and TDW have. We couldn't make the move into Superbike without this kind of support. John and TDW have been long-time supporters of Ben, and we're really grateful that John and Track Day Winner are able to support this collaboration."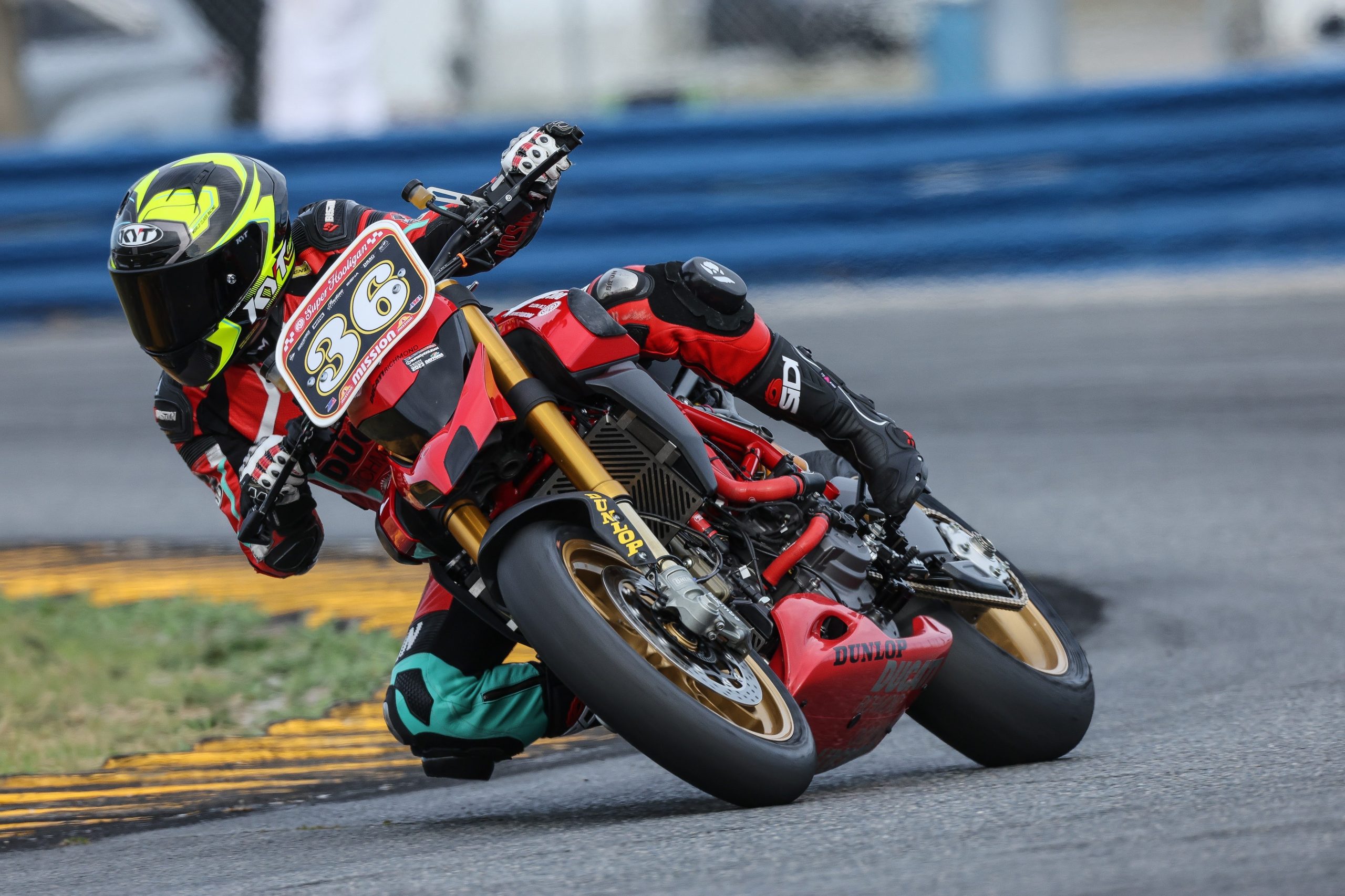 In addition, CW Moto Racing is very proud to be providing technical assistance for Mallory Dobbs Racing, in support of Dobbs' two-class program in MotoAmerica this season. She is riding the Ducati Richmond Hypermotard (built by CW Moto Racing) in the Mission Super Hooligan National Championship and is privateering her own Supersport program this season.
"We got to know Mallory in the WMRRA (Washington Motorcycle Road Racing) paddock last season and saw her grit, talent, and potential," said CW Moto Racing co-owner Sara Lobkovich. "It's been rewarding to watch Mallory put in so much effort over the off-season both on her riding and carving out her role as a professional in the sport. She surprised me with her season opener at Daytona, and I'm really looking forward to seeing her turn some heads this season."
Finally, the team would like to thank RayJen Motorsports for providing transportation for our MotoAmerica program this season. RayJen is based in Washington State and is handling transportation for the full season and between rounds by arrangement (including a possible spot for an East Coast team that needs a one-bike transport to and from the West Coast for the Ridge Motorsports Park and WeatherTech Raceway Laguna Seca rounds). For more information, contact rayjenmotorsports@gmail.com
About Benjamin Smith
Benjamin Smith, 22, from Glenmoore Pennsylvania, is an accomplished road racer with seven seasons of MotoAmerica competition under his belt. Smith finished fourth overall in the 2022 MotoAmerica Supersport Championship and is a multi-time regional championship club racer, 2017 KTM RC Cup Champion, and a KTM RC Cup world finale competitor. He balances his racing career with attending Penn State University, where he will complete his degree in strategic communications in May.
About Track Day Winner
Track Day Winner is a rider-focused track day organization operating in the eastern/southeastern U.S. They provide excellent coaching and host some of the safest and most FUN track day events for every skill level. Visit www.trackdaywinner.com or like and follow them on Facebook at https://www.facebook.com/trackdaywinner/
About Mallory Dobbs Racing
Mallory Dobbs, 29, is an Olympia, Washington, native who rode her first motorcycle in 2016 and started her road racing career in 2017 with an impressive resume for such a short amount of time. This will be her first full season with MotoAmerica, with two top-15 finishes in Supersport at her debut at Ridge Motorsports Park in 2022. She finished sixth overall for the WMRRA season in 2022 with multiple class wins and has continued to hone her skills this winter racing at the Chuckwalla Valley Motorcycle Association (CVMA) where she is currently leading the Supersport Middleweight championship. For the 2023 season, she owns and will be managing her personal racing team while maintaining her day job as a civil engineer. Connect with Dobbs via Instagram at https://www.instagram.com/maldobbs126/ or on Facebook at https://m.facebook.com/MalloryDobbsRacing
About CW Moto Racing
CW Moto Racing is a Seattle, Washington-based race team and race shop focused on excellence and innovation. They build fast bikes for serious riders. In addition to the CW Moto Racing program, the team provides race prep and track-oriented services for committed riders who need trusted help achieving their motorsports goals, and support for heritage racebikes and streetbikes, and collection restoration. Again this year, our individual supporters have access to a growing, exclusive, behind-the-scenes community that's as close to the paddock as you can get from home. For more information, visit http://cwmoto.com or follow us on Instagram, TikTok, or Twitter at @cw_moto