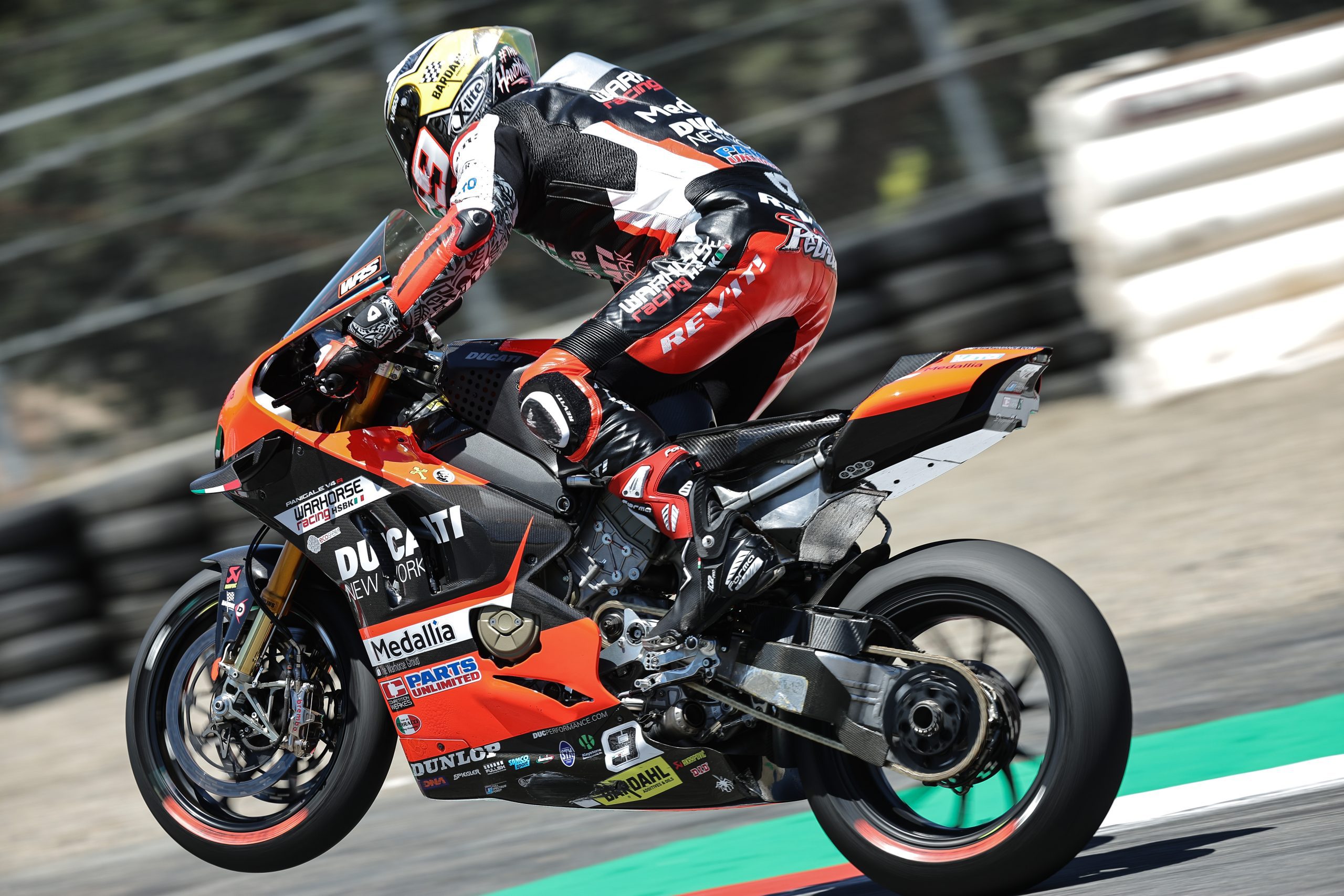 Former MotoGP rider and current MotoAmerica Medallia Superbike competitor Danilo Petrucci is featured in an article on AutoRacingDigest.com, which is Sports Illustrated's dedicated site for racing news and action. The Website reaches an online audience of over 21.5 million.
Bryce Kelly interviewed Petrucci on the Thursday just before round five of the 2022 MotoAmerica Championship at Ridge Motorsports Park. Kelly spoke with him about a wide variety of subjects, and Petrucci provides details about his grueling schedule that took him from MotoGP, to the Dakar Rally, to MotoAmerica with very little time-off between. He also discusses his crash at the finish line of Medallia Superbike race two at VIRginia International Raceway.
To check out the full interview, click HERE.
For the full 2022 MotoAmerica schedule and to purchase tickets for MotoAmerica events, click HERE
For information on how to watch the MotoAmerica series, click HERE