Pacific Northwesterner Andy DiBrino is bringing the legendary MV Agusta brand back into the MotoAmerica paddock. DiBrino, who finished on the podium multiple times last year in both the Yuasa Stock 1000 Championship and the Mission Super Hooligan National Championship, will race a Competition Werkes MV Agusta F3RR at select rounds of the 2023 MotoAmerica Supersport Championship. The project is a new collaboration between DiBrino Racing and Oregon-based Competition Werkes MV Agusta, with technical support provided by EDR Performance, which is also located in Oregon.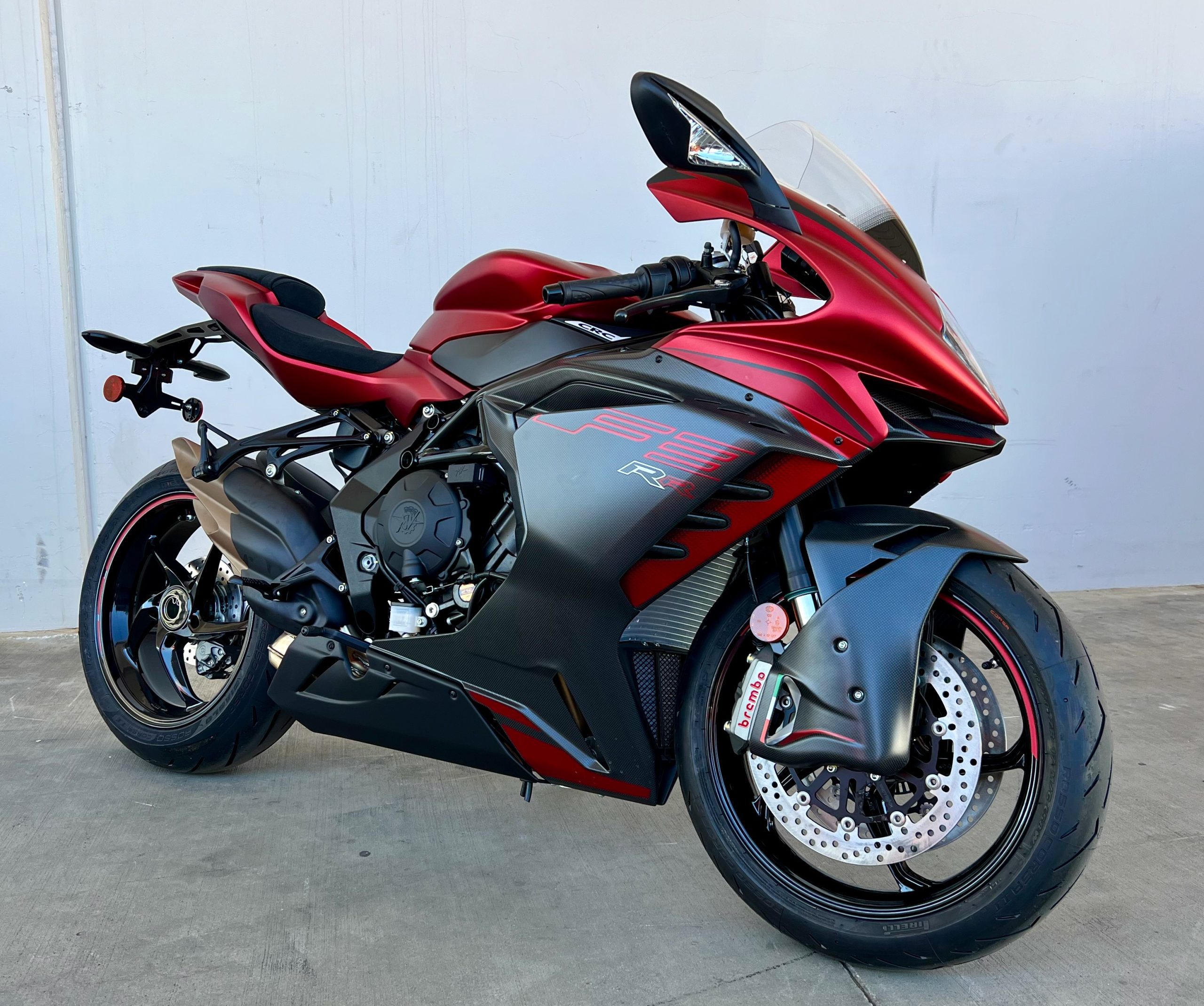 Homologated as part of the FIM's and MotoAmerica's "Supersport Next Generation," the MV Agusta F3RR is a 798cc, 147-horsepower (at the crankshaft), three-cylinder motorcycle that won an FIM Supersport World Championship race last year and is expected to be a competitive machine in MotoAmerica's Supersport class.
DiBrino and Competition Werkes MV Agusta plan to race the F3RR at the following MotoAmerica rounds:
• Road America, WI, June 2-4
• Ridge Motorsports Park, WA, June 23-25
• WeatherTech Raceway Laguna Seca, CA, July 7-9
• Circuit of The Americas, TX, September 8-10
• New Jersey Motorsports Park, NJ, September 22-24
"I'm so excited about this opportunity to race the MV Agusta and very thankful for the support of everyone involved," DiBrino said. "When news dropped towards the end of 2022 that KTM had acquired a majority stake in MV Agusta, it was MotoAmerica boardcast announcer Greg White who immediately pitched the idea to me about racing the F3RR in Supersport. I was looking for a change for 2023, and it was the perfect storm for this to all happen on such short notice. If all goes well, I think we could be testing the bike at the end of April. I've ridden an F3 that EDR Performance built in the past and loved it, so I am dying to get on the new bike and get after it! I think it's going to be a fun change for me moving into the Supersport class this year representing Competition Werkes and MV Agusta!"
Follow Andy DiBrino on social media: @andy_dibrino on Instagram, Andy DiBrino Racing on Facebook, and Andy DiBrino on YouTube.
For sponsorship inquiries, contact dibrinoracing.com
About Andy DiBrino
Andy DiBrino is a 28-year-old professional motorcycle racer from Tualatin, Oregon, who holds track records all over the West Coast and is a three-time Oregon Motorcycle Road Racing Association (OMRRA) #1 plate holder. In the MotoAmerica series, he has multiple podiums to his name in Yuasa Stock 1000, Superstock 600, and Mission Super Hooligan, including a win in the 2022 season-opening Super Hooligan race at Daytona. DiBrino is well-known for being one of the most versatile racers in the country, competing in road racing, motocross, flat track, Supermoto and even Red Bull Straight Rhythm.
About Competition Werkes
Competition Werkes is based out of Sutherlin, Oregon. They are known for high-quality aftermarket motorcycle accessories and slip-on exhausts. Each exhaust is hand-welded at their shop in Oregon. For more information about Competition Werkes, visit competitionwerkes.com
About EDR Performance
EDR Performance is a motorcycle repair and performance shop in Beaverton, Oregon, that is known worldwide for their attention to detail in service. For over 24 years, EDR Performance has brought to the market top-name brands, proven service and the highest-quality items for riders and racers of all kinds. For more information about EDR Performance, visit edrperformance.com
For the full 2023 MotoAmerica schedule and to purchase tickets for MotoAmerica events, click HERE
For information on how to watch the MotoAmerica series, click HERE