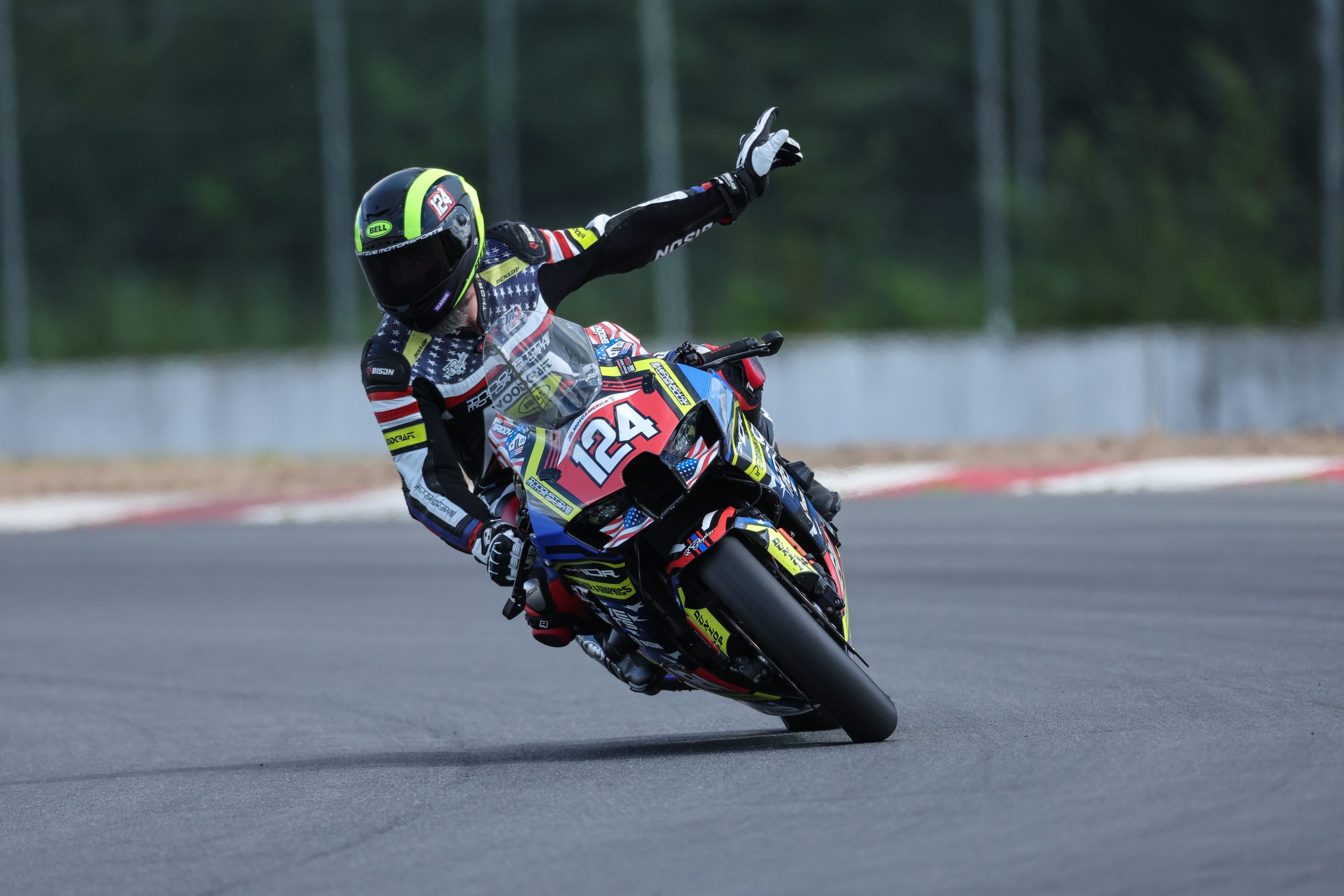 Random notes, comments, statistics, musings, and bits of trivia from the MotoAmerica Superbikes at Minnesota event at Brainerd International Raceway:
I met Scott Briody this past May during Thursday's team load-in for the round at VIRginia International Raceway. Having worked on the rider bios over the winter and spring, I remembered that Scott was from Hannacroix, New York. And, as a native New Yorker myself (the state, not the city), I have an affinity with motorcycle racers from the Empire State, including the three Wyman brothers, PJ Jacobsen, Richie Alexander and his nephew Corey. So, I had to meet Scott.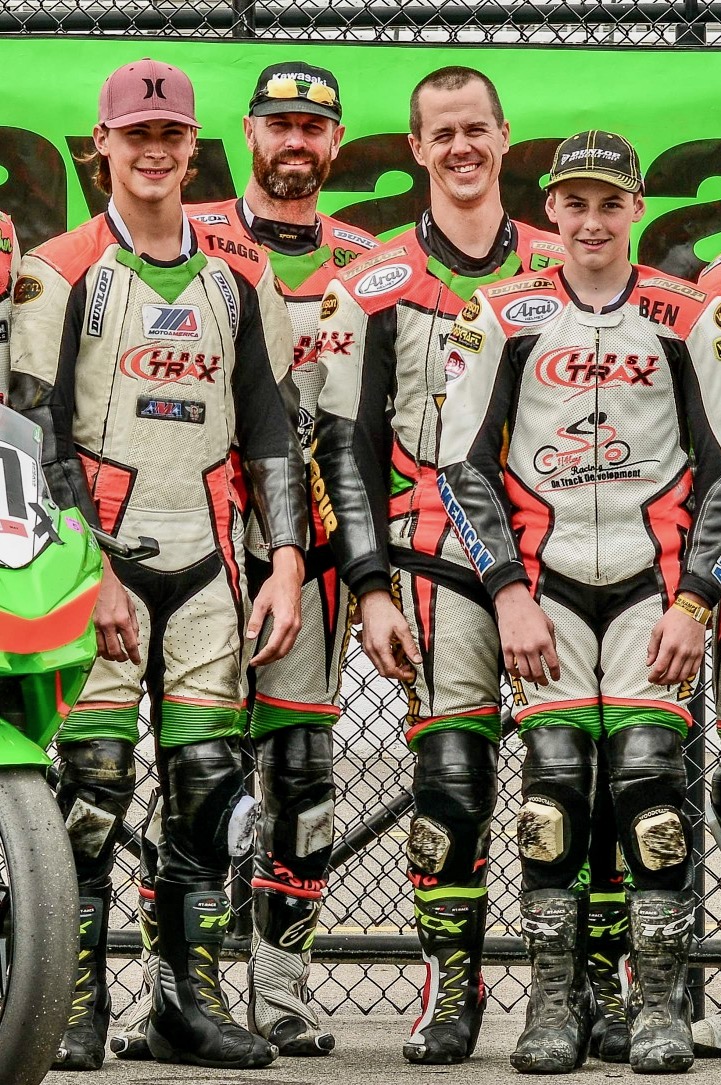 I found his Innovative Motorsports rig staged in the field next to the road leading to the the VIR paddock, and there was Scott. The first thing I said to him, after introducing myself, was. "I'm also from New York State and, dude, you have a righteous beard!" We both laughed, and I instantly felt like I'd been friends with him for years instead of mere minutes. People who know Scott completely understand that sentiment.
During our conversation, I quickly learned that Scott was a "Loudon regular." After graduating from college, I moved to New Hampshire, and Loudon became my home track. I was a student of the Penguin Road Racing School long before Scott became an instructor for them, but I quickly learned that he was a Jerry/Eric Wood disciple just like me.
Along with my affinity with New York road racers, I also gravitate towards New Englanders who raced or race at Loudon. Good people like Gerald Rothman, Tim O'Connor, and Marc Smith from a few (quite a few) years ago and MotoAmerica racers like Teagg Hobbs, Ben Gloddy, and Scott Briody.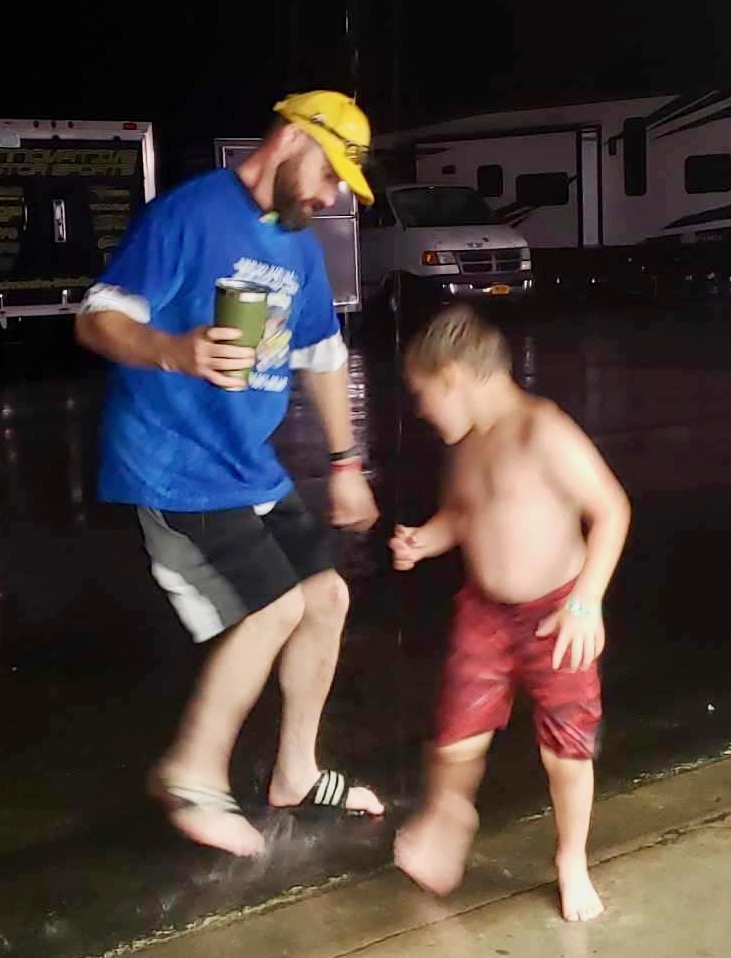 At least one rider in every one of our press conferences over the past weekend mentioned Scott, and I completely understand why. He was kind, friendly, gregarious, and as Jake Gagne said, he was family. We will miss him.
The Red Rocket's Glare
Just as he did at WeatherTech Raceway Laguna Seca during the previous MotoAmerica round, Warhorse HSBK Racing Ducati NYC rider Danilo Petrucci once again recorded the fastest trap speed at Brainerd International Raceway. Petrucci wicked his number 9 Ducati Panigale V4 R up to 159.9 miles per hour on the opening lap of Saturday's Medallia Superbike race one.
Lap Records Were BIRoken
Speaking of Petrucci, he set a new race lap record during Saturday's Medallia Superbike race one at BIR. The Italian did a 1:30.411 on lap four.
Disrupt Racing Suzuki rider Hayden Gillim laid down a lap of 1:32.068 during Yuasa Stock 1000 final qualifying, which set a new class record for MotoAmerica's literbike riders. In the lone Stock 1000 race on Sunday, Tytlers Cycle/RideHVMC Racing Travis Wyman set a new Yuasa Stock 1000 race record of 1:32.651 on lap three.
In REV'IT! Twins Cup, Cory Ventura set a new record for the two-banger class when he did a 1:36.465 in REV'IT! Twins Cup final qualifying aboard his MP13 Racing Yamaha. And then, Rodio Racing/Warhorse HSBK Racing Aprilia's Anthony Mazziotto set a new race lap record of 1:36.944 on lap five of Twins Cup's only race of the BIR weekend.
And, of course, since it was the Mission King Of The Baggers first-ever race weekend at BIR, a class record and race lap record were set for the Big Twin riders. Mission Foods/S&S Cycles/Indian Challenger Team's Tyler O'Hara did a 1:35.436 in final qualifying, while Roland Sands Design Indian rider Bobby Fong set the race lap record with a 1:35.606 on lap two.
The Six Pack
To all those middleweight motorcycle aficionados who have been wringing their hands and pontificating about the inadequacy of 600cc motorcycles in Supersport, we give you Brainerd International Raceway. Landers Racing Yamaha's Rocco Landers positively destroyed the field in both races with two dominant victories aboard his YZF-R6 while fill-in rider for N2 Racing/BobbleHeadMoto Josh Hayes raced his Yamaha R6 to a pair of third-place results. The meat in that Yamaha sandwich was Warhorse HSBK Racing Ducati NYC's Josh Herrin, the points leader managing to notch two runner-up results despite being uncharacteristically off the pace in Minnesota. Also, Disrupt Racing Suzuki rider Dominic Doyle made a wild-card appearance aboard a GSX-R600. He qualified fourth and was running strong in race one until he crashed out of fifth place. Undeterred, the South African came back in race two and finished sixth.
Jake Wasn't Doing Jake Things
Defending Medallia Superbike Champion Jake Gagne had a three-point lead coming into the Brainerd round. But, what's strange is that Gagne's lead felt a lot bigger than that. He'd won four races in a row and looked like he would win the rest of the races left in the season. After his victory in race one on Saturday, his lead grew to 12 points. At the time, I thought, "Might as well get those Gagne back-to back championship T-shirts screenprinted now, Yamaha."
But what a difference a day makes. One gargantuan crash turned it all around. In Sunday's race two, when Gagne made a rare mistake and sent his Fresh N Lean Progressive Yamaha Racing Superbike cartwheeling through the air and flinging broken parts everywhere while poor Jake rag-dolled behind it (and was thankfully not seriously injured), Gagne's seemingly insurmountable lead dissolved.
Now, it's Petrucci with a 13-point lead, and there are six races left to decide it all. MotoAmerica fans, we've got us a points battle.
For the full 2022 MotoAmerica schedule and to purchase tickets for MotoAmerica events, click HERE
For information on how to watch the MotoAmerica series, click HERE