Notice
: Function wpdb::prepare was called
incorrectly
. Unsupported value type (object). Please see
Debugging in WordPress
for more information. (This message was added in version 4.8.2.) in
/opt/bitnami/wordpress/wp-includes/functions.php
on line
5865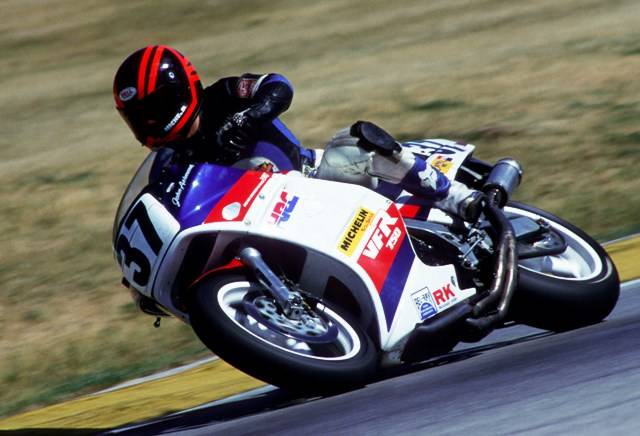 There was sad news in the AMA road racing realm today with the reported passing of 59-year-old racer John Ashmead on Sunday night, October 16, in Port St. Lucie, Florida. Reportedly, he succumbed to cancer after a short period of hospice care.
Best known for winning the 1989 Daytona 200 as a privateer, Ashmead had a long racing career aboard both Superbikes and Supersport motorcycles. Four years prior to his legendary Daytona win, he notched his first AMA Superbike podium at Road America in June 1985, and then, a month later, he won his very first AMA Superbike race, at Laguna Seca no less.
Over the years, Ashmead continued racing, especially in the Daytona 200, where he piled up race starts, laps, and mileage that eventually gave him the records in those categories. All told, he competed in 34 Daytona 200 races over five decades, from 1983 to 2021.
John Ashmead is survived by his mother Shirley Ashmead, his sisters Leslie Felton and Ruth Ann Blake, and his brother Vaughn Ashmead.