Notice
: Function wpdb::prepare was called
incorrectly
. Unsupported value type (object). Please see
Debugging in WordPress
for more information. (This message was added in version 4.8.2.) in
/opt/bitnami/wordpress/wp-includes/functions.php
on line
5865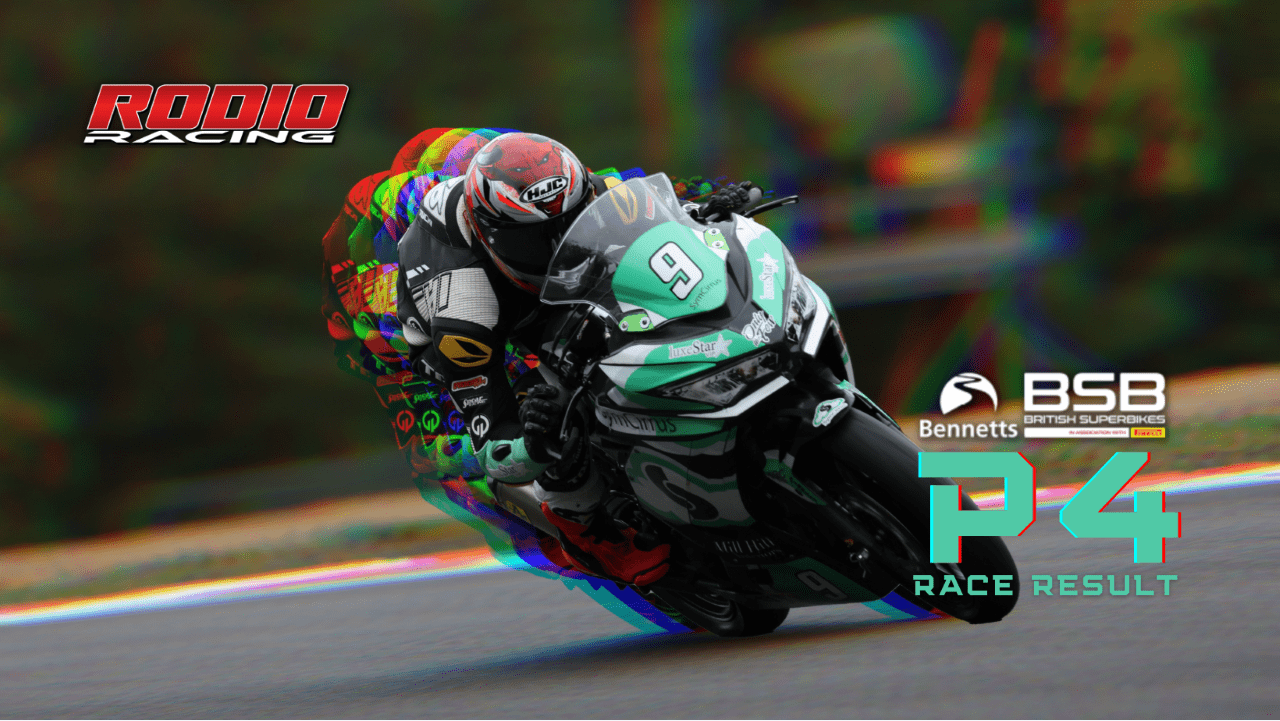 Competing in this weekend's final round of the 2022 Bennetts British Superbike Championship (BSB) at Brands Hatch, MotoAmerica rider Gus Rodio finished fourth in Saturday's HEL Performance British Junior Supersport race one aboard his luxeStar VIP SymCirrus Kawasaki Ninja 400.
Rodio has improved his results every time he's been on track. He was sixth in Friday morning's free practice, and then he moved up to fifth in the afternoon's qualifying session. Then, in Saturday's first race of the weekend, the New Jerseyan finished just off the podium in fourth and a couple of seconds behind former MotoAmerica competitor Jack Roach in third. Rodio will race again in Sunday's HEL Performance British Junior Supersport race two at Brands Hatch.
As for the other two "Jersey Boys" racing this weekend at Brands Hatch, Hawk Racing Suzuki GSX-R1000 Brandon Paasch qualified in 12th position for tomorrow's BSB National Superstock race. Like Rodio, Paasch has lowered his lap times and raised his position in every session thus far. He was 16th in Friday's first practice session, and then he improved to 13th in the afternoon's second practice session. He will start from the fourth row on the grid with a solid plan to put his head down and fight through to the front. "Times were close in qualifying," Paasch said. " Just .6 (of a second faster) bumps me up to sixth. The work continues."
Anthony Mazziotto, who is entered in Junior Superstock at Brands Hatch, was 29th in the first free practice session and 33rd in free practice two, which both took place on Friday. Qualifying 26th on Saturday aboard his luxeStar VIP Affinity Kawasaki ZX-6R, Mazziotto faced mixed conditions in the afternoon's race one. At race time, the track was wet, so he lined up on the starting grid with his bike shod in rain tires. The track surface dried up unusually quickly, however, and he just didn't have the grip he had hoped for. Regardless, he ultimately finished 21st, which was still a solid improvement from his practice and qualifying results. Mazziotto will line up again tomorrow for race two with the hope of even better results.
For more info, be sure to follow the live commentary on BritishSuperbike.com, and watch the races live on Motorsport.tv