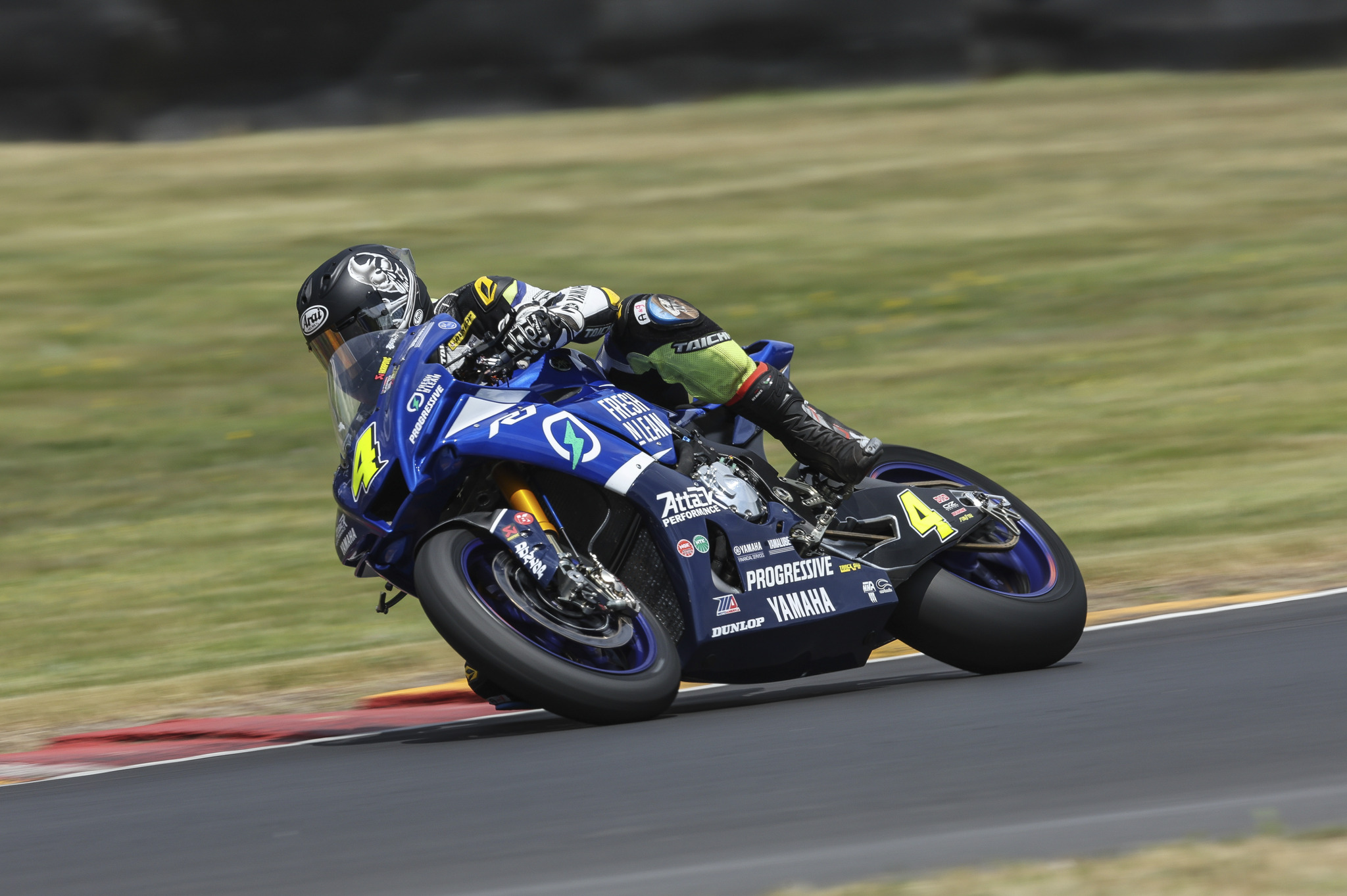 The following is from Yamaha…
Four-time Superbike Champion Josh Hayes will join Fresh N Lean Progressive Yamaha Racing's Jake Gagne this weekend for MotoAmerica Superbike Round 6 at the Brainerd International Raceway in Brainerd, Minnesota.
Hayes is filling in for Cameron Petersen, who is sitting out the remaining rounds to repair a wrist injury and return to full fitness for 2024. In addition to racing the Attack Performance prepped Yamaha YZF-R1 this weekend in Superbikes, Hayes will be continuing his title campaign in the Supersport class aboard the Squid Hunter Racing Yamaha YZF-R6.
Richard Stanboli – Fresh N Lean Progressive Yamaha Racing Team Manager
"We welcome Josh Hayes to our team this weekend. His record of success and commitment to Yamaha speaks for itself. I know it will be difficult to jump in and immediately be competitive, but we are confident he will meet the challenge. We also wish Cameron a successful surgery and a speedy recovery. The last time we replaced a rider mid-season due to injury was in 2001, Jason Pridmore, and he came back to win a championship. We look forward to meeting our fans and putting on a good show at BIR."
Josh Hayes – Squid Hunter Racing/Yamaha
"It's unfortunate that this is the circumstance and Cam is missing so much riding, but I'm excited to stand in and contribute in any way I can for Yamaha and the team. Hopefully, I can learn and adapt to the Superbike quickly and maybe even contribute to its development with some significant time on the bike. I'm still really focused on success in Supersport on my Squid Hunter R6, and I appreciate their dedication every weekend. We're looking to have a great weekend at Brainerd."