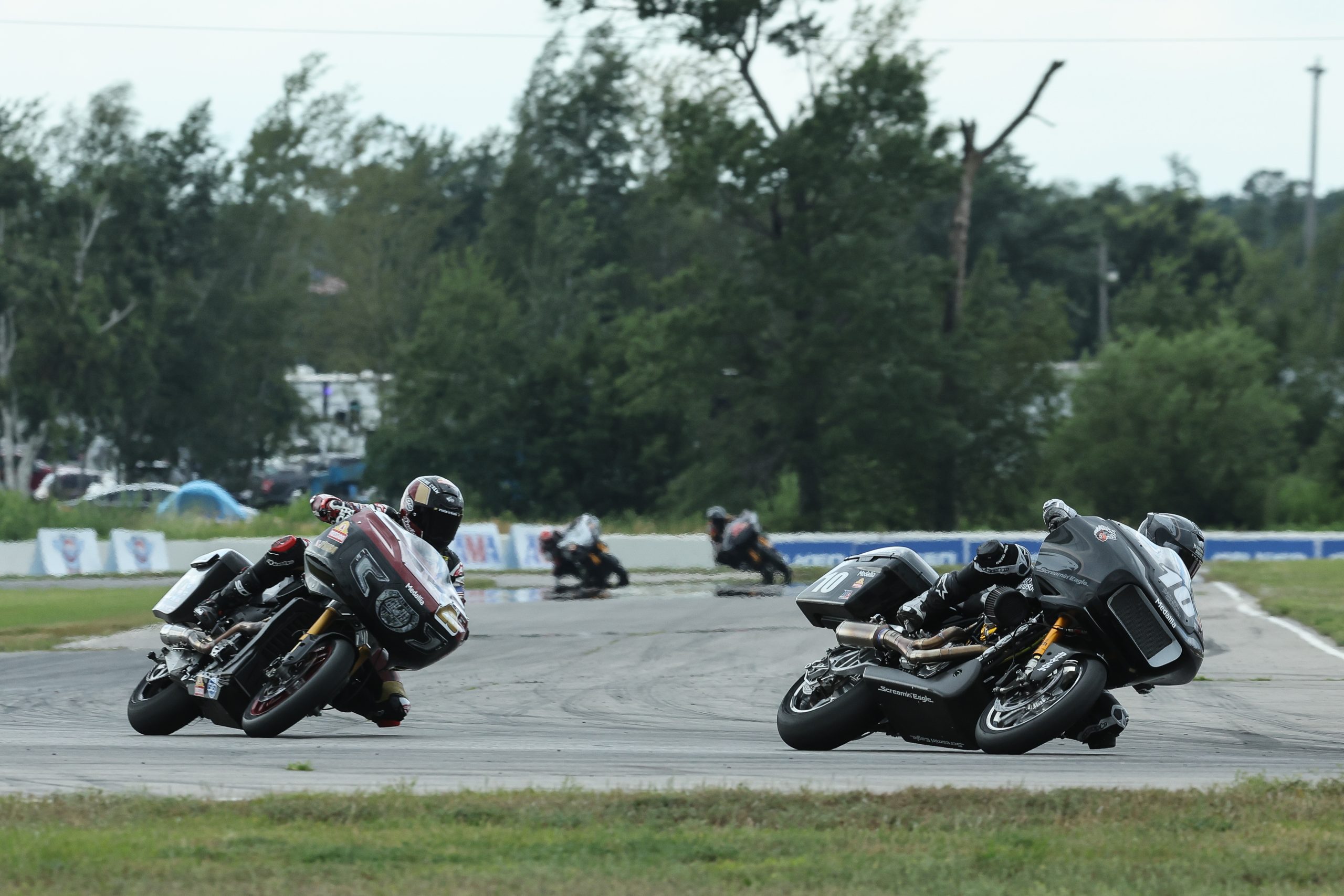 There are a total of 17 riders entered in next weekend's final round of the 2022 Mission King Of The Baggers Championship. It's the only class of professional motorcycle road racing anywhere in the world that pits only one brand, Harley-Davidson, against another brand, Indian.
The split in bikes entered is almost right down the middle: 10 Harley-Davidsons and 7 Indians. The two highest-ranking contenders for the Championship are almost dead-even: H-D Screamin' Eagle's Travis Wyman leads Mission Foods/S&S Cycle/Indian Challenger Team's Tyler O'Hara by just three points.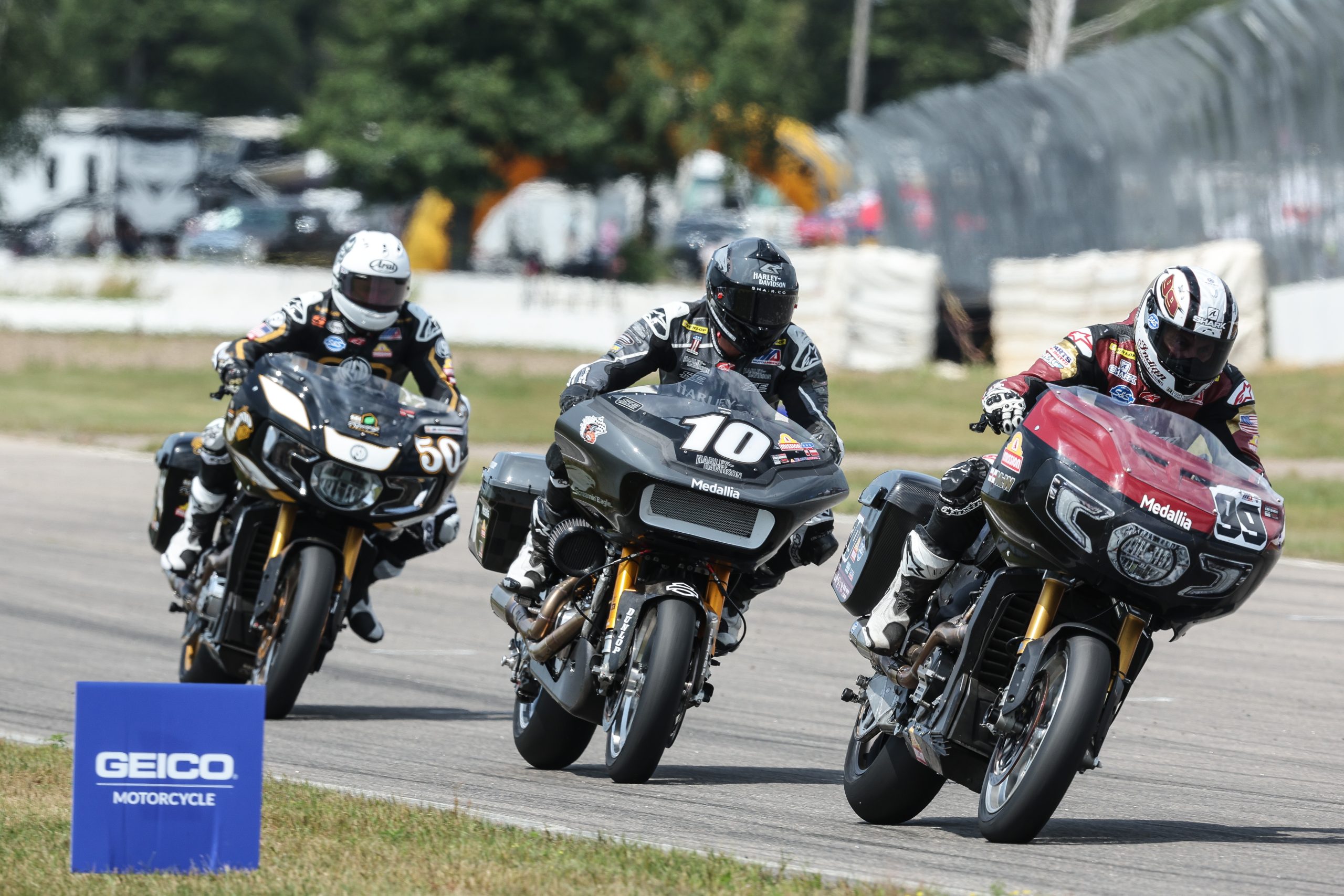 And, while the expectation is that it will be Wyman and O'Hara battling for the win, of course, there are any number of scenarios that could happen. For instance, Roland Sands Design Indian rider Bobby Fong won at Brainerd in the most-recent KOTB round, and he could make it two in a row.
And what about the rider with the big number ones on the sides and front of his bike? Kyle Wyman is the defending Mission King Of The Baggers Champion, and he has two wins this season, twice as many as anyone else.
Oh, but he's obviously Travis Wyman's brother, as well as his teammate. So, what about team orders or brotherly love? Or is it every man for himself?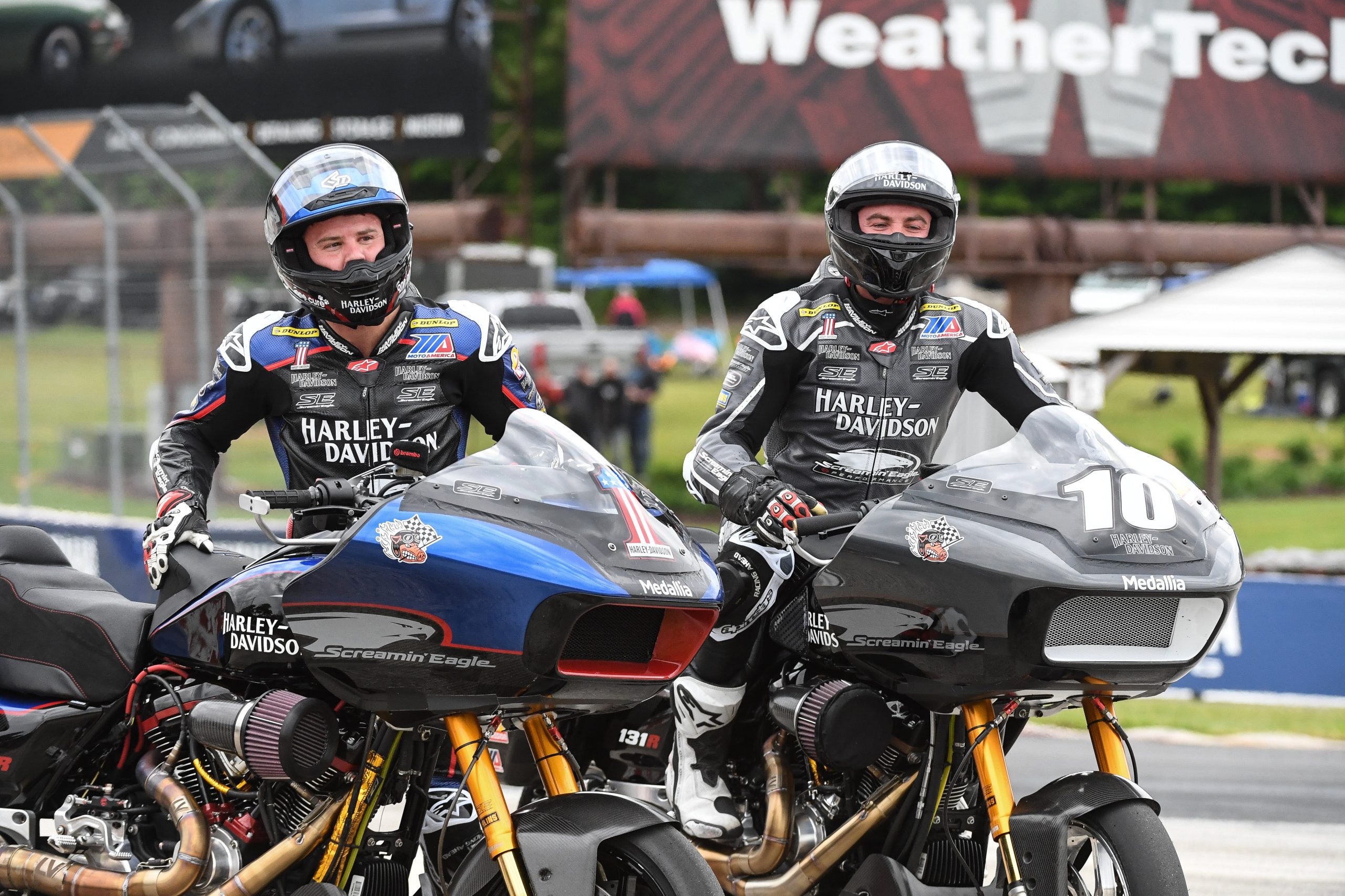 "My plan is to go out and try to win the race," Kyle Wyman said. "With the points so close, I don't know how much influence I can really have. If Travis needed me in between him and Tyler to win the championship, then that would be a different story, but it pretty much is every man for himself. I plan to spend more time with Travis in practice and qualifying to make sure he's up to speed, but that is nothing new. He is perfectly capable of going out and taking this championship all on his own. He's passed and ridden away from Tyler in the last three races. It will be important for Trav to get a good grid spot and clear track to get away clean."
O'Hara's teammate Jeremy McWilliams won at Daytona in the second race of the 2022 KOTB Championship, and he could win again at New Jersey. Wouldn't that nicely bookend his season? But, what about team orders?
"We've always ridden our own race and never needed any team orders," commented McWilliams. "We know what needs to be done for Indian to lift the title. We just need to put ourselves in the best position to make this happen."
For the full 2022 MotoAmerica schedule and to purchase tickets for MotoAmerica events, click HERE
For information on how to watch the MotoAmerica series, click HERE