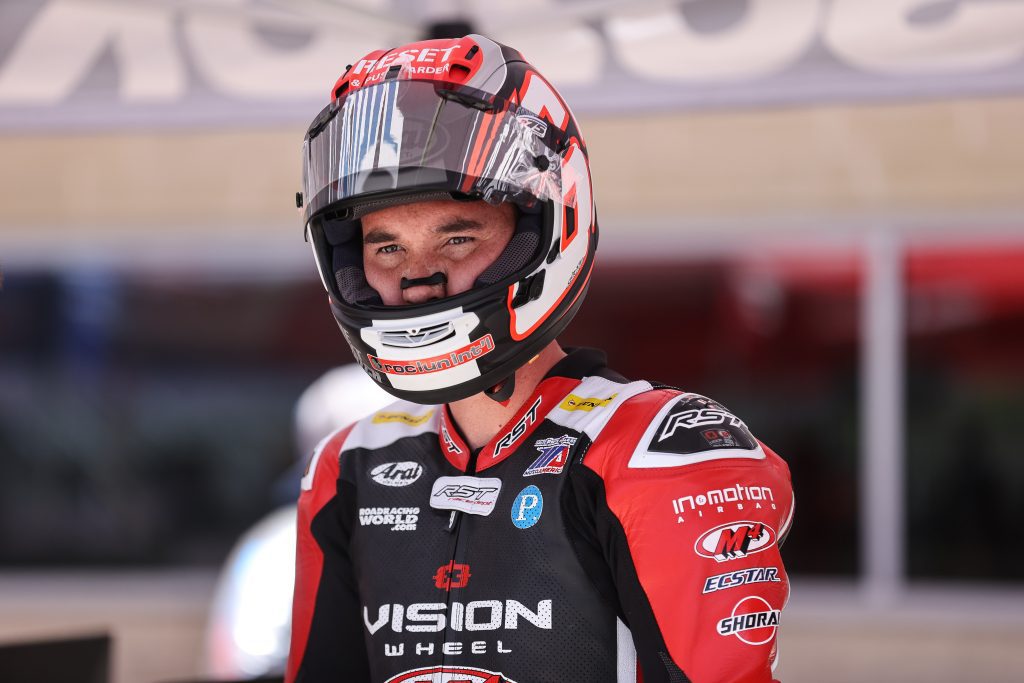 The following is from Saddlemen…
Saddlemen is excited to announce that it has joined forces with Harley-Davidson Screamin' Eagle and Mission Foods for MotoAmerica's 2023 King of the Baggers Class and Mission Foods Super Hooligans Series set for eight rounds this year in conjunction with MotoAmerica.
In 2023, veteran riders Cory West and Patricia Fernandez-West will continue to represent Team Saddlemen along with two newcomers, Frankie Garcia and Jake Lewis. We are excited to expand this year with Frankie and Jake joining the team to ride in the Mission King of the Baggers Class.
Cory West #13, Patricia Fernandez-West #87, Frankie Garcia #14, and Jake Lewis #85 will each ride a race-prepped 2023 Harley-Davidson Road Glide® Limited motorcycle. Wrapped in matching Saddlemen race carbon fiber bodywork and powered by a Screamin' Eagle Twin-Cooled™ 131ci Milwaukee-Eight powertrain in the Mission King of the Baggers class.
Cory and Patricia will also compete again this season in the Mission Foods Super Hooligan Series. New for 2023 each will be riding a stripped-down and highly modified Harley-Davidson Pan America 1250 featuring Saddlemen's latest carbon fiber race bodywork.
Expanding our effort in 2023, Hoban Brothers Racing is joining Team Saddlemen and will facilitate the team's racing effort on the track. All of our Road Glide® motorcycles will use the recently available factory-developed racing parts from Harley-Davidson and Screamin' Eagle. We are confident it will be an exciting year with a larger team filled with extraordinarily talented and experienced riders, partners, and sponsors, including Harley-Davidson, Screamin' Eagle, Mission Foods, Darkhorse Motor Company, Suicide Machine Company, Motul, NAMZ Custom Cycle Products, and 4SR.
Saddlemen is an American company based in Long Beach, California, specializing in motorcycle seats and luggage. Known as the "Gel Seat Experts" since 1987, our goal has been to improve comfort, control, and overall riding experience for millions of motorcyclists worldwide.
With over 200 employees, we are riders and builders who enjoy practically everything motorcycle. Over the last 35 years, the Saddlemen team has participated in everything from Flat Track to MotoGP. Now, we are excited to announce our participation in the 2023 season of MotoAmerica Mission King of the Baggers, and Mission Foods Super Hooligan National Championship by Roland Sands Design. As many people already know, racing is one of the best places to test new products, and at Saddlemen, every trip to the race track or smooth ride on the open road is an opportunity to refine the products we are proud to share with our customers.