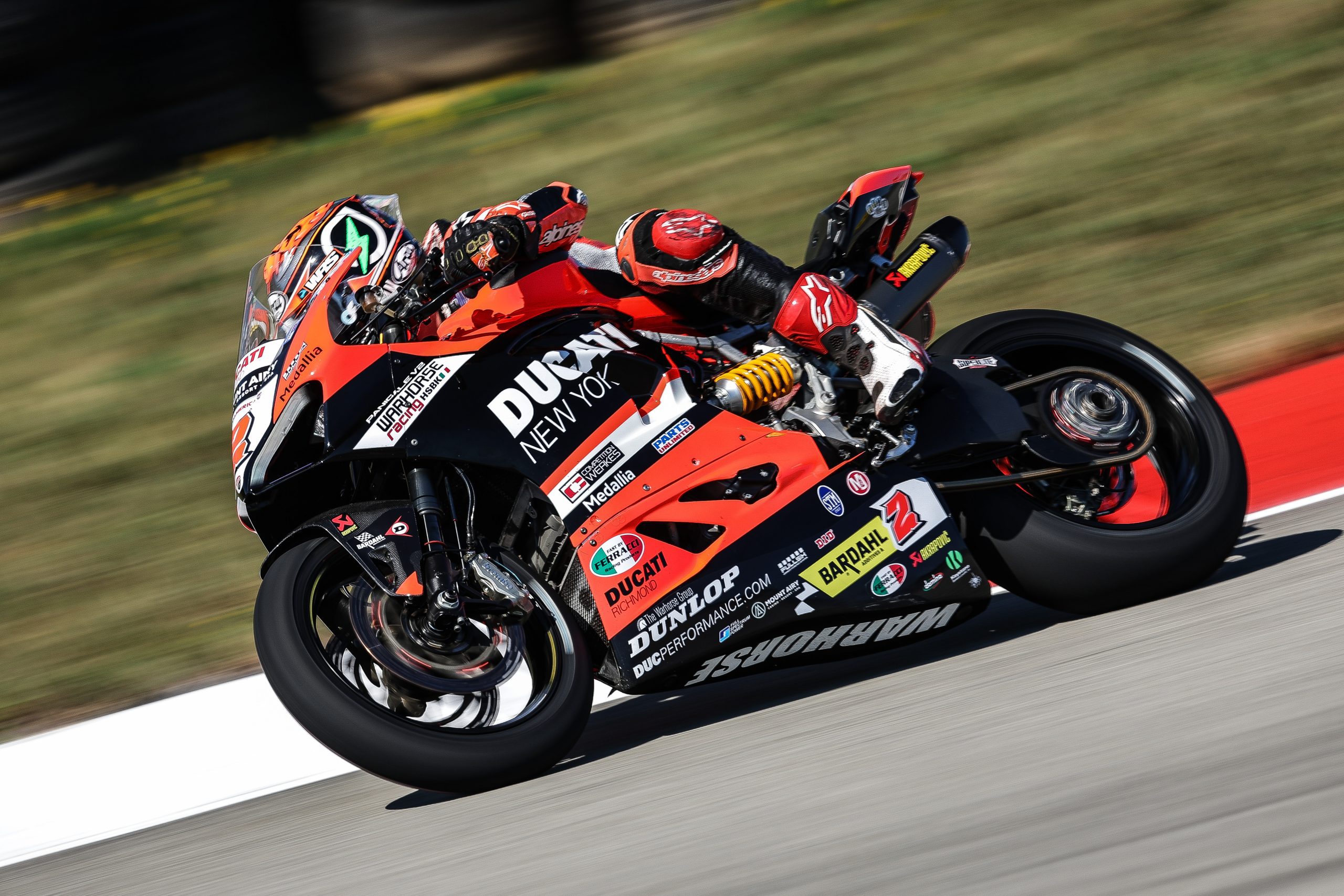 Is Warhorse HSBK Racing Ducati NYC rider Josh Herrin adding a V4 R to his Ducati Panigale arsenal this weekend at New Jersey Motorsports Park? "Go and talk to Bobby," Herrin said with a wry smile when we asked him in the paddock this afternoon.
The entry list for NJMP shows that #2 Josh Herrin is listed in both Supersport aboard a Ducati Panigale V2 and in Medallia Superbike aboard a Ducati Panigale V4 R, with both entries under the team name of "Warhorse HSBK Racing Ducati NYC."
When we asked HSBK Racing owner and Warhorse HSBK Racing Ducati NYC team principal Bobby Shek point blank about Herrin's entry in Medallia Superbike, he also expressed the same wry smile as Herrin while saying "I cannot confirm or deny. We'll have to wait and see about qualifying."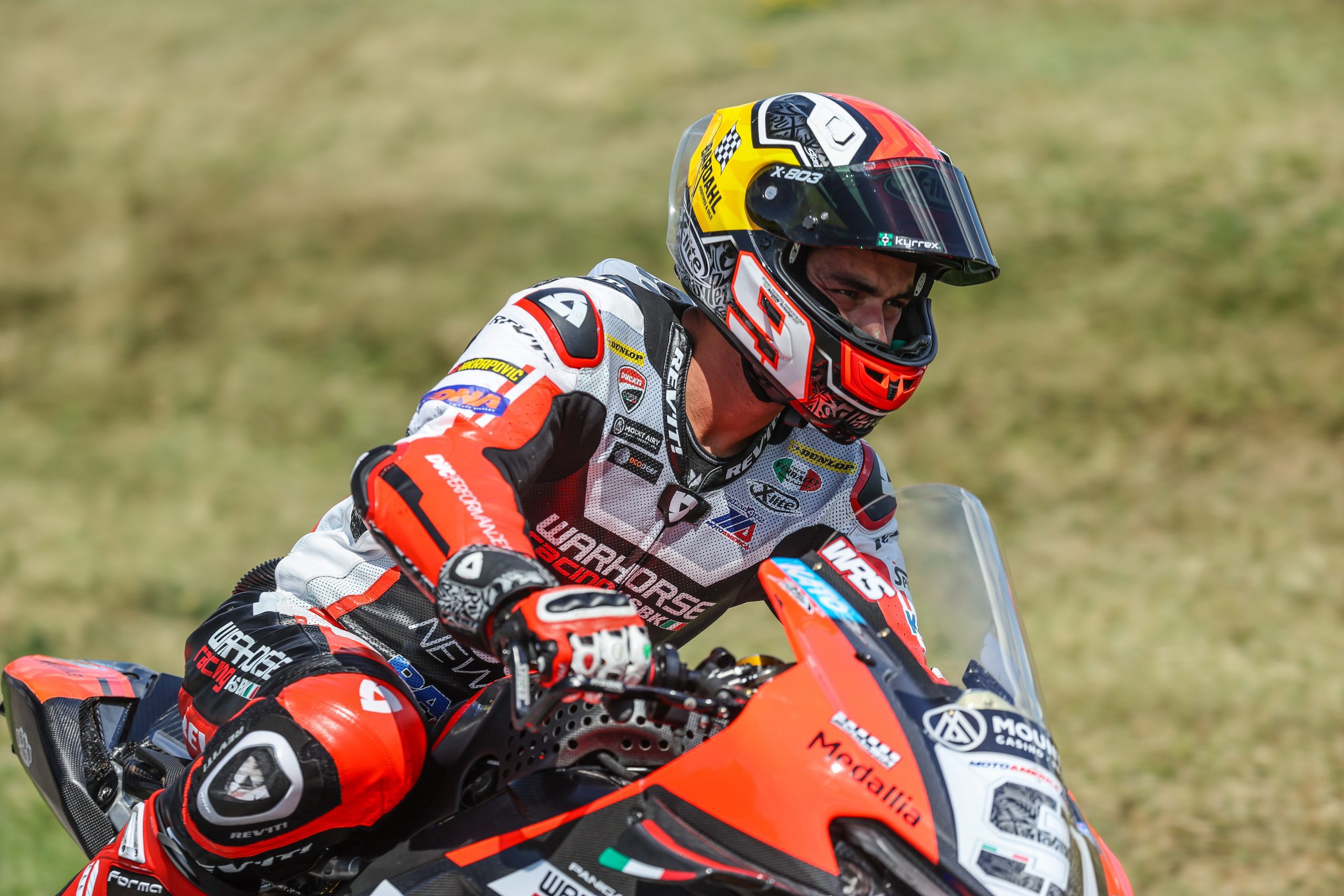 Pressing Shek further, we asked, "What bike would he ride?" Shek pointed to a second Panigale V4 R and said, "This one right here."
Herrin is very likely to wrap up the Supersport Championship this weekend at NJMP, since he is currently leading by 76 points. The rumor and expectation were that Herrin would ride in Medallia Superbike at Barber Motorsports Park, at the final round of the 2022 MotoAmerica Championship in two weeks, after he will have clinched the middleweight crown.
Stay tuned for more to come on this developing story.