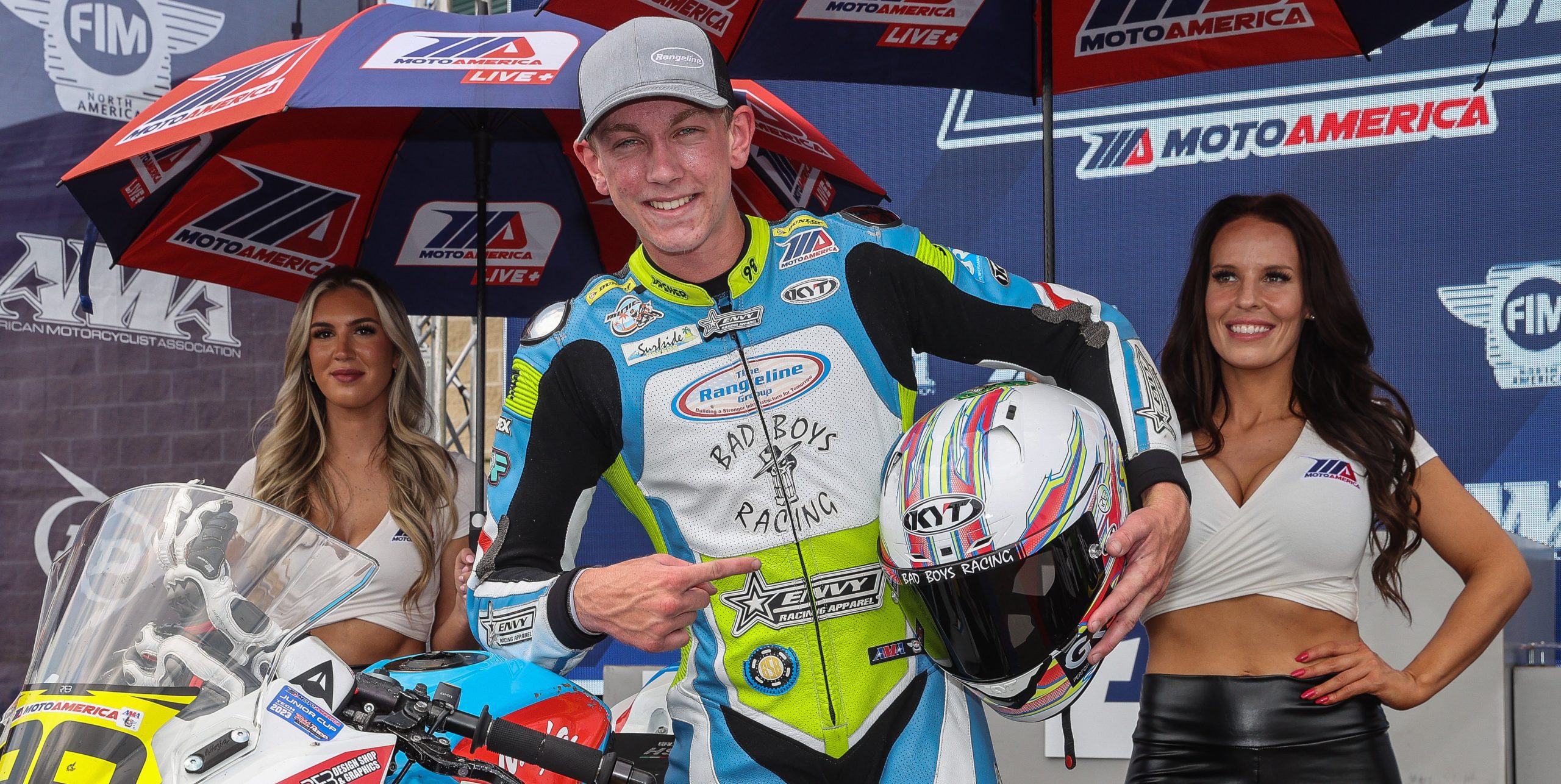 The following is from Bad Boys Racing…
Bad Boys Racing is excited to announce that 2023 MotoAmerica Junior Cup Champion, Avery Dreher, will be pulling double duty at New Jersey Motorsports Park.  Dreher will join in the REV'IT Twins Cup field on a Blackmon Racing/Finishline Machine prepared Yamaha R7 for the season finale in addition to his Junior Cup duties on the Bad Boys Racking Kawasaki Ninja 400.
The 17-year-old Rockledge, Florida native has a breakout year in 2023 with podium finishes in 8 out of 10 Junior Cup races (including 6 wins) so far.  Dreher successfully secured his first MotoAmerica championship at the conclusion of Race 2 in Pittsburg and is looking to prepare for move up in classes next year!   
John Ludwig –  Team Manager of Bad Boys Racing : "We are crazy excited to be able to put this ride together for Avery.  Honestly, I think we almost owe it to him after the stellar year he has had so far.  Avery has worked extremely hard, on and off the track, to get his abilities to this level.  With our 2023 championship in the books already, the timing is perfect to see what he can do next"

Avery Dreher: "I look forward to the challenge and am excited to learn a new machine.  This wouldn't be possible without Chuck and Jackson Blackmon prepping a bike for me on short notice.  I also need to thank everyone who has supported me and gotten me to this point.  Jersey is going to be a lot of fun this year."