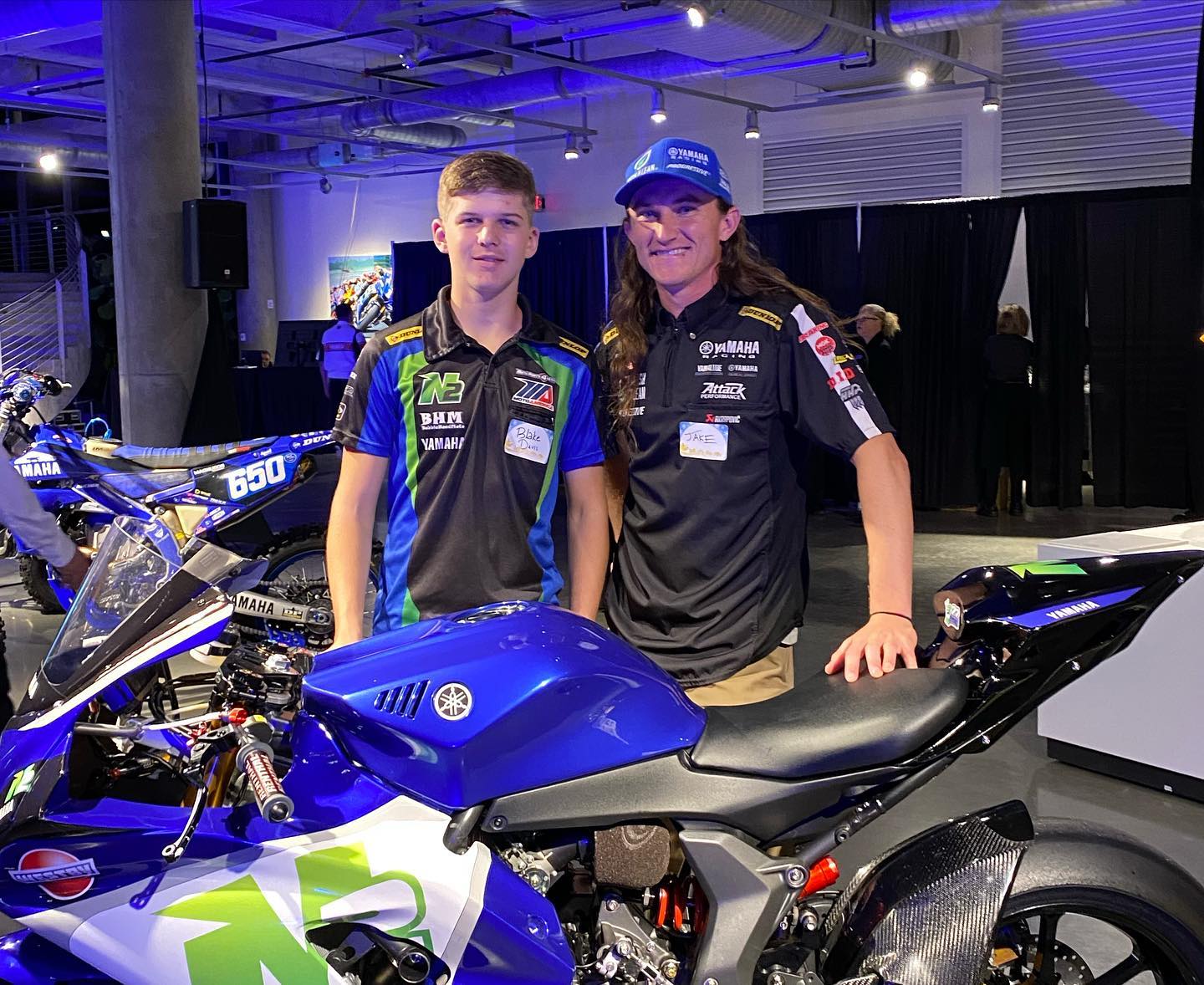 Each year, Yamaha Motor Corporation, U.S.A., honors its racing champions in an end-of-the-year ceremony that includes induction into the company's "Wall of Champions." Last week, and for the first time in the company's history, the ceremony was held at the Barber Vintage Motorsports Museum in Birmingham, Alabama, where MotoAmerica road racers Jake Gagne and Blake Davis were among 10 Yamaha "bLU cRU" riders and drivers recognized for their 2022 season championships.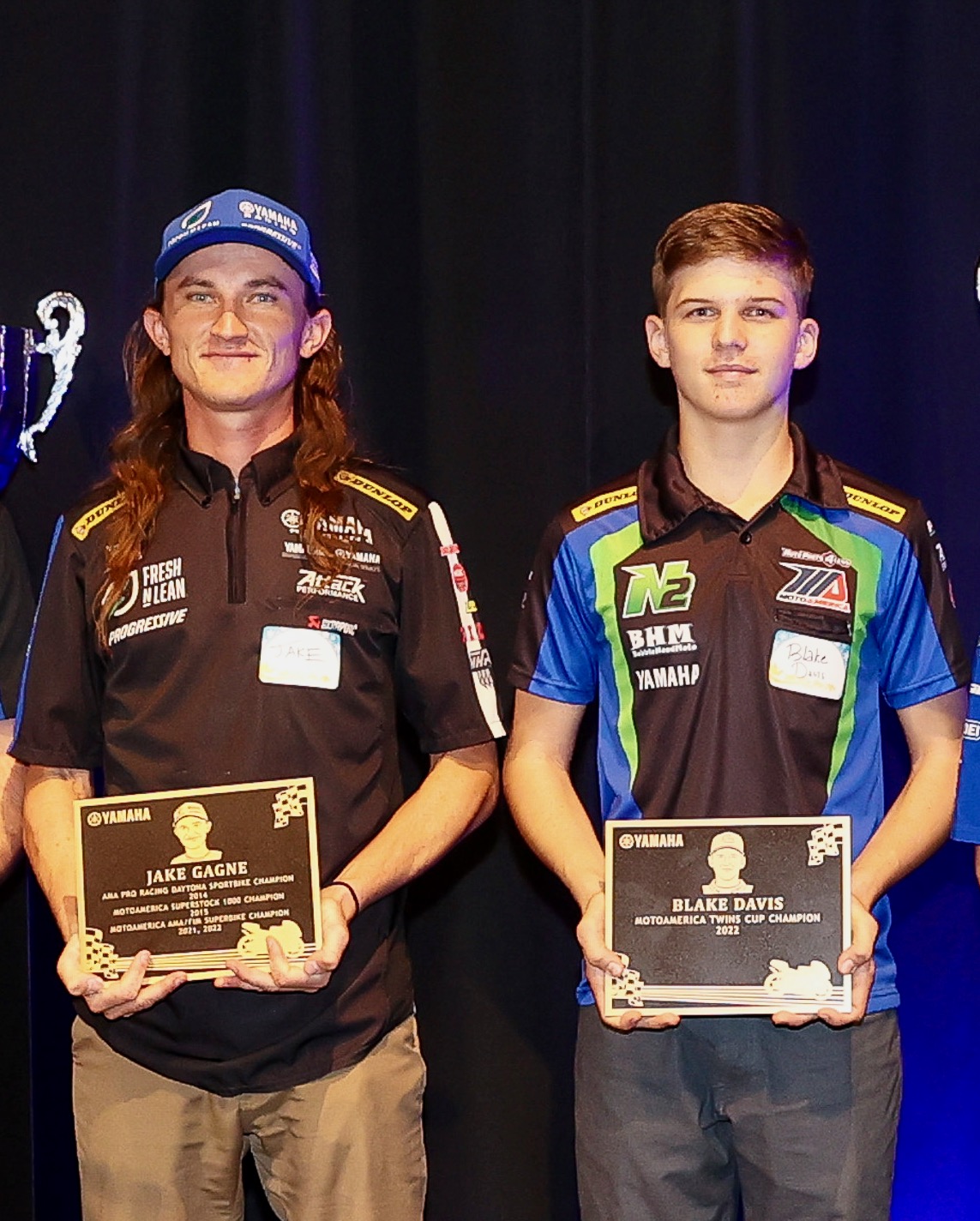 Gagne, who has been honored by Yamaha Motor Corporation, U.S.A., three times in the past–in 2014 for his AMA Daytona SportBike Championship, in 2015 for his MotoAmerica Superstock 1000 Championship, and last year for his 2021 MotoAmerica Medallia Superbike Championship–had his Wall of Champions plaque revised yet again in order to add his 2022 MotoAmerica Medallia Superbike Championship to his impressive list of accomplishments aboard Yamaha motorcycles. The Fresh N Lean Progressive Yamaha Racing YZF-R1 rider was joined at the ceremony by first-time Wall of Champions inductee Blake Davis, who at just 16 years old, clinched the 2022 MotoAmerica REV'IT! Twins Cup Championship aboard his N2 Racing/BobbleHeadMoto Yamaha YZF-R7.
The inductees, which included eight other Yamaha racers who captured championships in disciplines ranging from Supercross and outdoor motocross, to cross-country racing, to ATV motocross and side-by-side racing, received exact duplicates of their honorary plaques that will be added to Yamaha's Wall of Champions. The Wall of Champions commemorates the accomplishments of Yamaha racing champions from both the present and throughout Yamaha's rich history of motorsports competition in the U.S.
For the full 2023 MotoAmerica schedule and to purchase tickets for MotoAmerica events, click HERE
For information on how to watch the MotoAmerica series, click HERE